Sole Mates: Morgan Weekes and the Nike Spiridon
Morgan Weekes' understanding and appreciation of sneakers is anthological. After cutting his teeth in the footwear industry (predominantly as the co-director of an independent events company), Weekes soon moved to photographing and documenting everything he loves.
His Instagram account became — and remains to this day — an encyclopedia of sneakers and the culture around them. Combined with his love for sneakers and photographing them, Weekes has transformed himself into a one-man enterprise: Morprime Industries. 
As a consultant, presenter and photographer for brands including adidas, Nike, Reebok, New Balance and more, Weekes now stands as one of the most knowledgeable sources for information in the sneaker world — especially when it comes to Nikes from the '90s and 2000s. 
Weekes uses his platform to offer deep dives into his extensive archives while championing his favorite pairs, while delivering thought pieces on sneakers and the industry too. Furthermore, he's an advocate for mental health awareness, tapping his interests such as fashion and sneaker collectibles, anime, streetwear, sci-fi, fantasy, movies and gaming to create a community space of shared interests to discuss deeper, more meaningful topics. 
To describe Morgan Weekes in one word? Passion. And one of those passions is the Nike Spiridon. In this latest issue of Sole Mates, we speak with Morgan Weekes about all things Spiridon, ranging from inspirations such as Gary Warnett to his wider relationship with sneakers. 1 of 3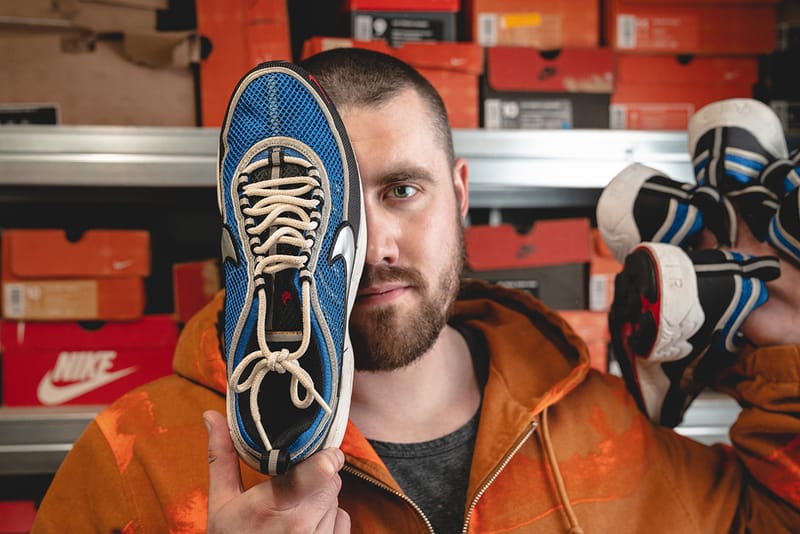 Morgan Weekes2 of 3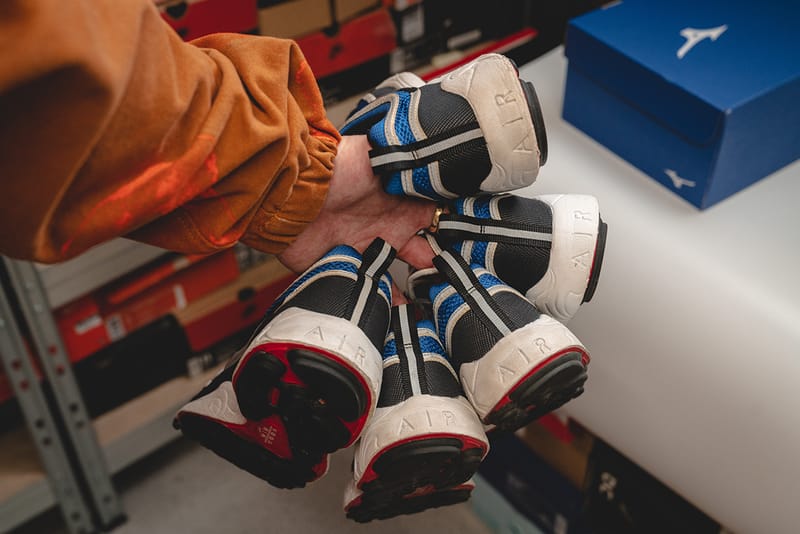 Morgan Weekes3 of 3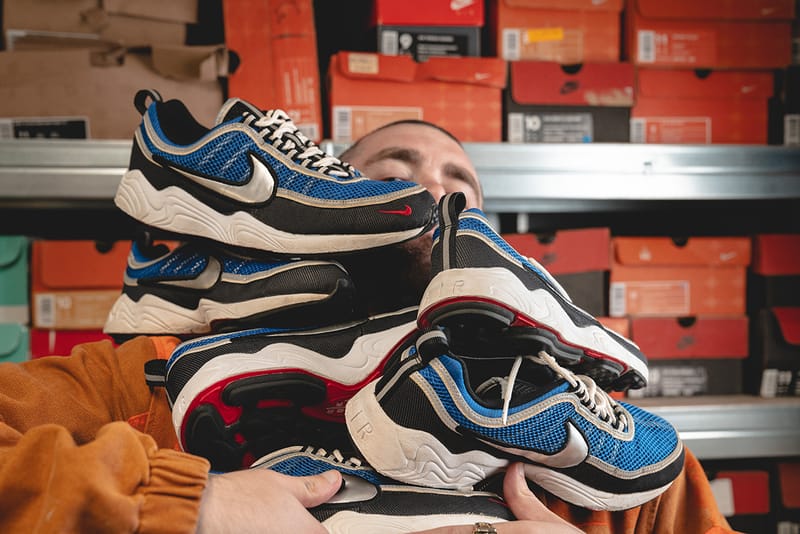 Morgan Weekes
How did you get into sneakers?
I became fascinated with footwear through hip-hop. Back in the early 2000s, most of my peers were bumping G-Unit or similar, but a friend's older brother gave us access to a stash of classic rap artists like Biggie, Pun, Nas, Big L and Public Enemy that we'd quickly try and download onto our USBs, acting like it was illicit goods. 
While I wouldn't say music is a huge part of my life anymore, back then it certainly was and I always found the competitive nature, rivalries and one-upmanship of rap captivating. This sparked a need to [source] hard to find rare clothes and sneakers to express my own style. 
What was the first sneaker you remember obsessing over?
The Nike Air Flow. I think it's just one of those shoes that instantly grabs your attention and looked like nothing else on the shelves at the time. I'm a big teal/green fan and, I remember, when the retro was announced I went to the lengths of printing out press shots and pinning them to my wall as a goal of sorts. 
Back then I didn't understand terms like "Tier Zero" and how small those runs could be, so I was in for a rude awakening when I made the trip to Foot Patrol to find them completely cleared out. 
The story doesn't end there. A few weeks later, I attended my first sneaker event at Slam City Skates and managed to barter with a seller for a pair of Flows at a decent price. I still own that pair to this day; the seller and I have become firm friends since. 1 of 5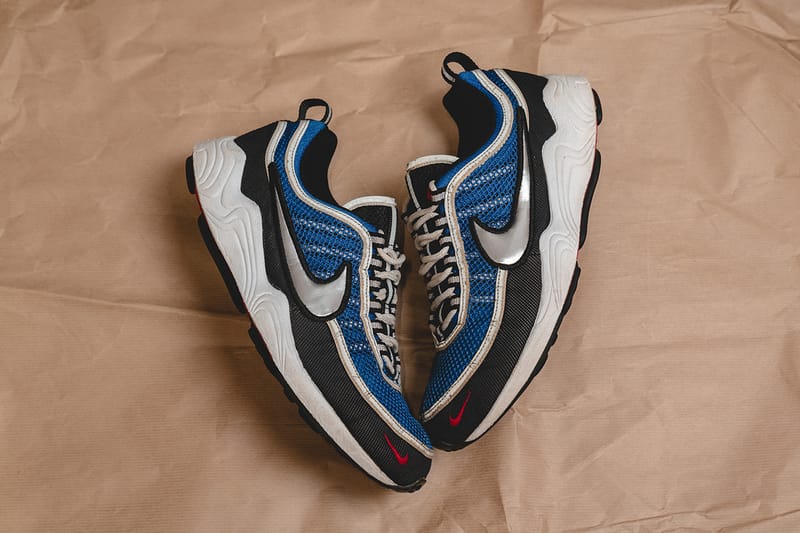 Morgan Weekes2 of 5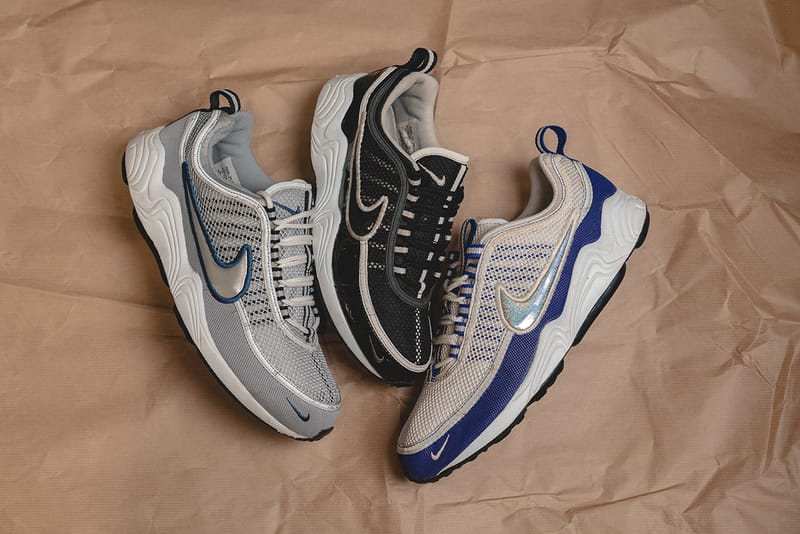 Morgan Weekes3 of 5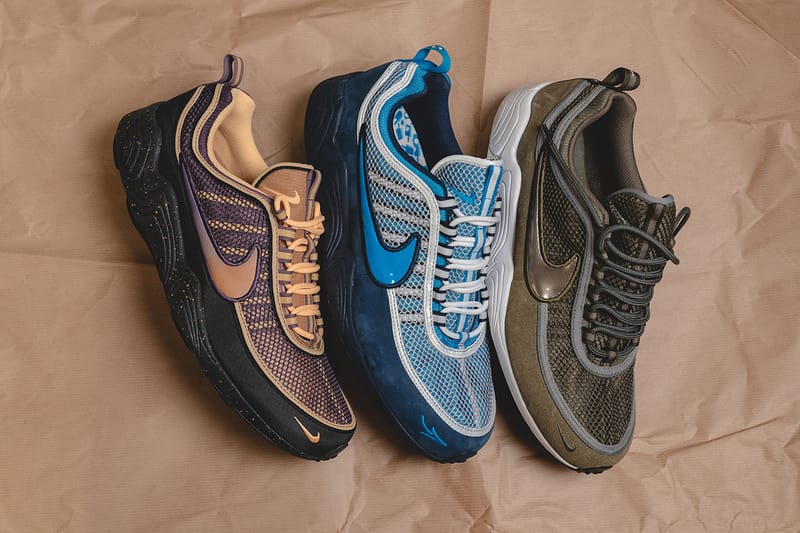 Morgan Weekes4 of 5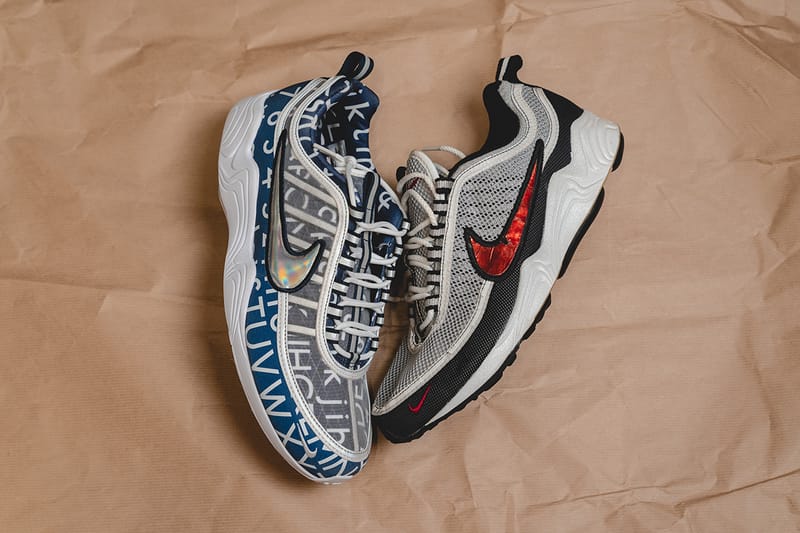 Morgan Weekes5 of 5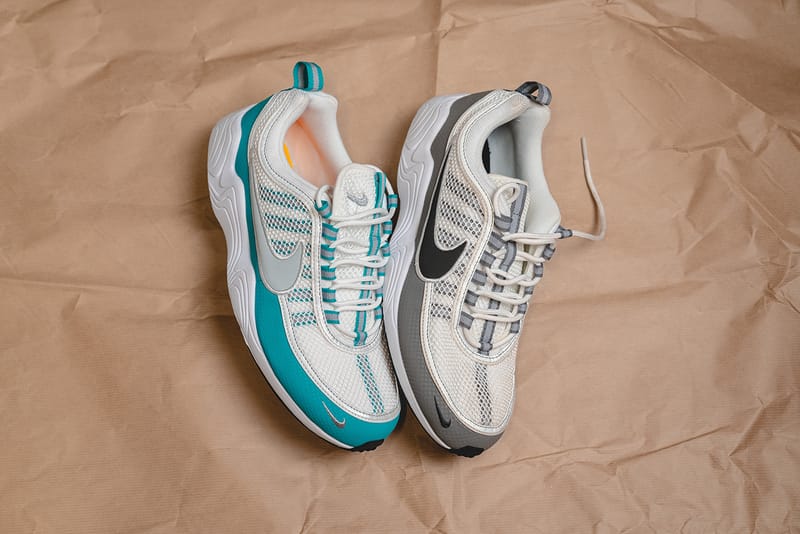 Morgan Weekes
What is the importance of the Nike Air Spiridon to you?
I think it just reminds me of an enjoyable, more honest time in footwear. It wasn't the easiest shoe to find (let alone in my size before its 2016 return), so whenever you'd see a pair at an event or online it would grab your attention and become a rush to acquire it before anyone else.
I can't deny the late Gary Warnett's effect on my footwear tastes, I would regularly pester him for knowledge and a lot of his favorite silhouettes like the Spiridon quickly became my own. 
Did the Spiridon change your outlook on footwear?
I'd say it kickstarted a deeper interest in obscure models and cemented the late '90s as my favorite era of footwear design. I own around 70 pairs of Spiridons, including multiple deadstock pairs of all the OG colors dating all the way back to shoes initial launch in 1997.
What do you think about Nike playing with the Spiridon nowadays, for example with the Caged version?
Well for one, Nike still hasn't brought back the classic "Royal Blue" of the OG which is the model's signature [and] most popular color, which seems like a missed opportunity for sure. The 2016 "Metallic Red" was a great (if slightly bulky) retro and I would have loved to have seen the same treatment on the "Royals." 
The Caged is a great shoe and has a nice aggressive shape when worn on foot. [It] is as light and comfortable as you'd expect, the Caged is a Steven Smith design which does make me wonder what would have happened if Christian Tressler (the original Spiridon designer) would have come up with he got his hands on the brief. 1 of 2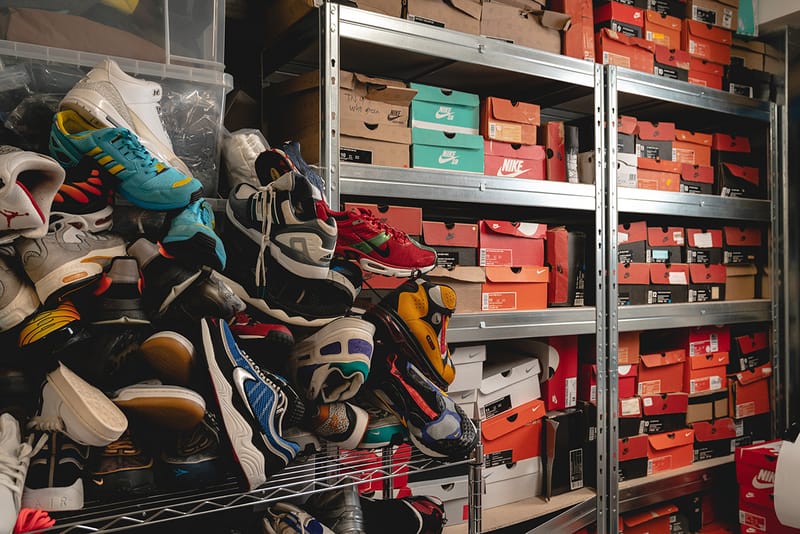 Morgan Weekes2 of 2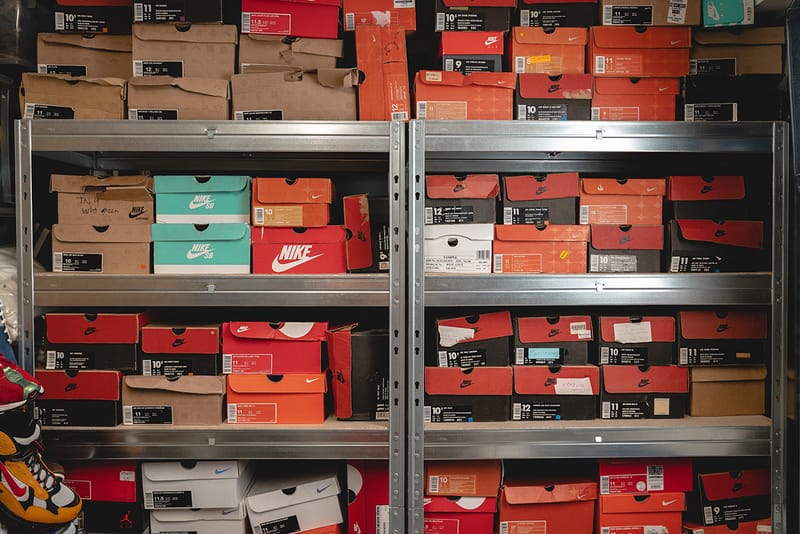 Morgan Weekes
How are sneakers and the stories they carry significant to you, and the wider culture?
If it wasn't for the stories and the people I doubt I'd still be as passionate as I am about footwear and all its facets. I feel both blessed and cursed that was able to come up in an era before the dawn of social media and its effect on the culture. 
For example, camping was something I used to enjoy that seems to have disappeared due to safety and social distancing. Also, random, silent drops or secret stores aren't possible due to the speed at which news spreads. 
How else do you reflect on your relationship with sneakers, and more specifically, the Spiridon?
It became a running joke among friends that I'm the unofficial Spiridon guy. While I won't take that crown, it has come in handy on numerous occasions as I'm regularly tagged in pairs and I'm given first-refusal, which I'll be honest is super helpful as I just don't have as much time to be hunting anymore. I'm a collector first and foremost and appreciate all the assistance and love that's come my way due to the silhouette.
Source: Read Full Article