The Perfect Summer Heels in Acid Green and Candy Pink — Obviously, They're FENTY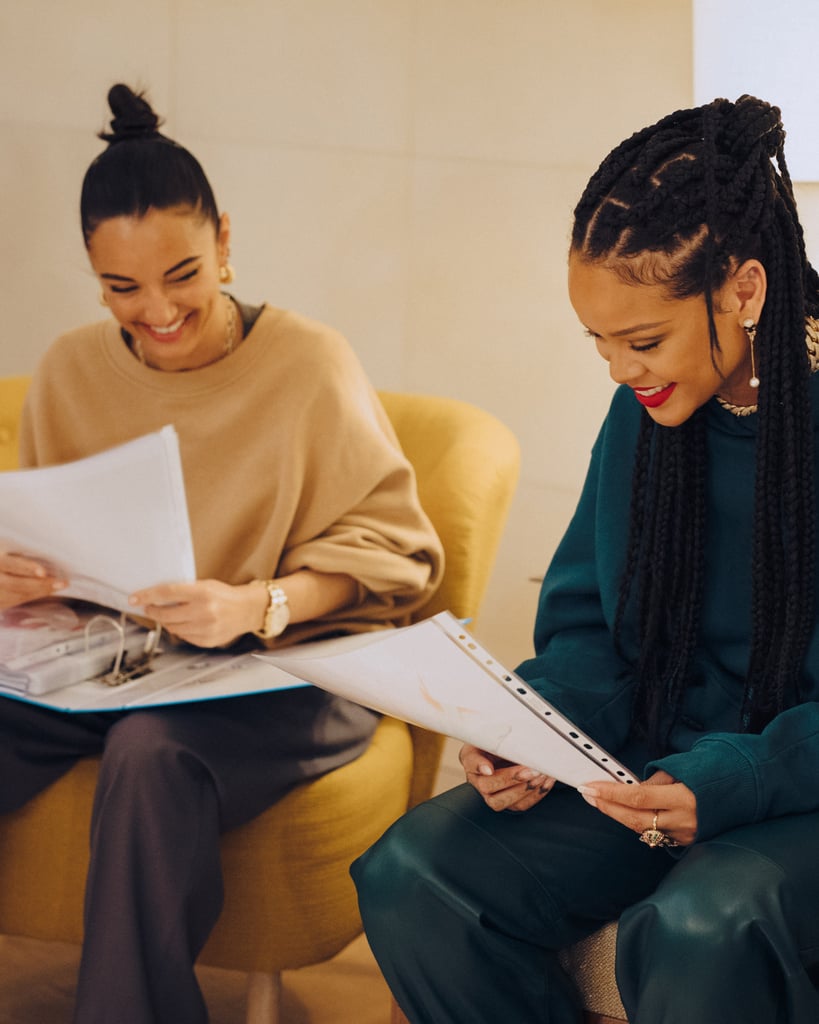 The Perfect Summer Heels in Acid Green and Candy Pink — Obviously, They're FENTY

Rihanna's FENTY brand has tapped much-loved, celebrity favorite shoe designer Amina Muaddi to design a line of heels for the summer, and it's getting increasingly hard to pick a front-running style the longer we stare at them. Seriously — one look at the incredible campaign imagery shot in nature but highly focused on the details and design of the shoe and you'll be right there with us, unable to pick a favorite. The partnership comes from Muaddi's friendship with FENTY's creative director Jahleel Weaver, who saw a connection between Rihanna's vibe and Amina's playful-meets-sexy approach to designing footwear.
"Aside from her immaculate taste, something that I thought was really important between the connection of Amina and Rihanna . . . They are both modern women designing for modern women. I think that connection is really, really important. Obviously, Amina thinks about that with her designs in her line and Rihanna thinks about that in everything that she does. There's something invaluable about women doing it for themselves. That is very important." Jahleel told Vogue.
Amina, already a fan of Rihanna's bold confidence, mixed in her own sensuality and came up with sketches she and Jahleel presented to Rihanna, who then chose her favorite styles that will hit the FENTY site on July 20 and Farfetch.com on July 22. "I wanted the shoes to emphasize FENTY's aesthetic and have Rihanna's feminine yet edgy vision and style, but do it through my own lens," Amina said.
From caged lace-ups to metal heels with PVC straps and braided wraparound sandals with rhinestones, there are so many intricacies to appreciate in this collection, offered in bright, shocking colors like Acid Green and Candy Pink. Of course, if you're a simpler kind of gal, the Meshy Mule is your answer, ringing in just below $500 in the most neutral shades of Jet Black and Nude. Read ahead to check out the full range with pricing info, and mark your calendars if you're fully prepared to splurge on a pair from the drop on July 20.
Source: Read Full Article