The Ultimate Stress-Free Morning Routine to Get Your Energy Flowing
Your morning sets the tone for the next 24 hours. Not only is it important to start each day alert and motivated, but feeling fresh and energized from the get-go is also key to crushing your daily goals. But let's face it, popping out of bed with a smile on your face is easier said than done. If easing into the day is more your speed, a structured — but not too structured — morning routine is the perfect way to efficiently set yourself up for all-day-long success.
After all, we're creatures of habit. And just like brushing your teeth twice a day, following a particular schedule or routine allows us to feel more in control, cope with change, form healthy habits, and ultimately, focus our minds to reduce stress and reach our full potential.
Ahead, find feel-good morning tips guaranteed to help set your day on the right track — early bird or not.
To avoid feeling rushed or overwhelmed come daylight, it's vital to prepare the night before. This means everything from setting out your outfit (accessories included) to putting overnight oats in the fridge for breakfast and packing a lunch. It's also helpful to leave necessary items by the front door, write sticky notes for reminders, check the weather in advance, and make sure your calendar is up to date. Doing these things will help ensure you have enough time in the morning to get ready at the pace you prefer. Eating breakfast is another way to put some pep in your step. Foods like bananas, eggs, oatmeal, and yogurt all promote energy while helping to keep cravings at bay.
Once your alarm goes off, whatever you do, do not hit snooze. I know, I know, that may be asking a lot. But hear us out: set your alarm for the time you actually need to get up. Training yourself not to have wiggle room for extra sleep will help motivate you to get going quickly. But don't just take our word for it: hitting snooze doesn't just delay your morning; it can actually be bad for your health. According to sleep.org, the extra sleep you may be getting comes in small chunks and isn't good quality, so you could actually end up feeling supergroggy for the first hour and a half of your day. One tip: keep your alarm somewhere other than your nightstand. That way, you'll need to physically get up to turn it off.
Your six to eight hours of sleep is a long period of time to go without any water. Since we naturally wake up dehydrated, which helps contribute to why we feel so tired and sluggish in the morning, it's important to start every day with a big glass of water. Not only will drinking water right after you wake up help flush out toxins but it'll also boost your alertness and energy levels. Bonus: drinking water on an empty stomach can increase your metabolic rate — just make sure it's not too cold, as cold water can shock your system.
Chances are, washing your face is already part of your morning routine. But whether you're sudsing up in the shower or at your sink, step up your cleansing game with an energizing wash that helps your skin feel hydrated and clean. Hempz's new hemp-derived CBD line includes Clean Sweep Facial Cleanser that's a nondrying and nonstripping wash that includes 120 mg of hemp-derived CBD. Follow it up with the Hempz hemp-derived Refresh Me Hydrating Facial Toner and Refresher, which tones and refreshes skin and also contains 120 mg of hemp-derived CBD. For a hydrating boost throughout the day, spray over makeup to condition and awaken your skin.
When all is said and done, you want to actually enjoy your morning. So make sure to carve out some time — even five minutes — to take a breather and do something that makes you happy. Take your pet for a longer walk, set intentions, practice mindful meditation, or drink some tea at your windowsill. If you have a diffuser, fill it with citrus essential oils, which are known to boost energy. It's these simple practices that can help set a calm, focused tone that carries on once you step out the door and enter work mode.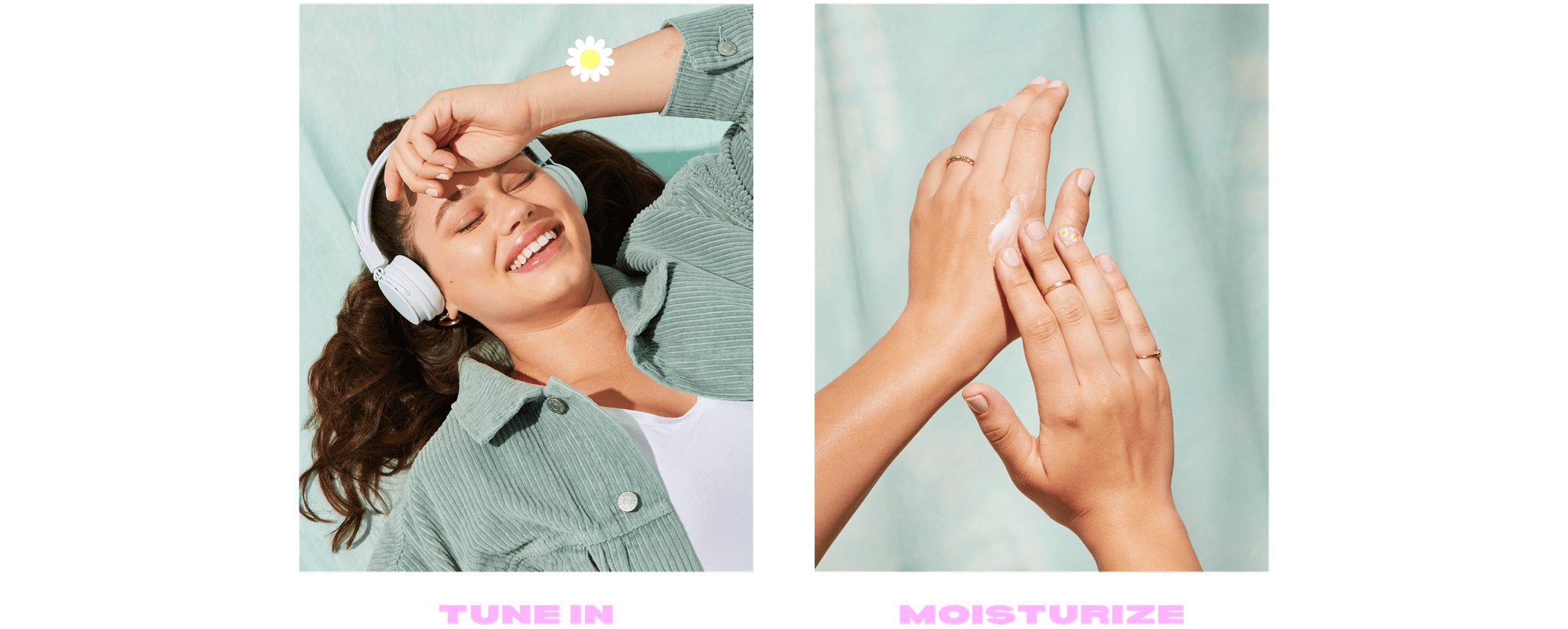 Getting ready while listening to your favorite podcast or jamming out to uplifting music is another way to not only get you hyped for the day ahead but help you shake off sleepiness in a fun way. Aside from music, tuning into your favorite morning show or sitcom can lift your spirits as well, even give you something to look forward to once you hop out of bed.
As your next step, don't just use any lotion to moisturize your skin. Hempz has been a pioneer in hemp-powered hydration since 1998, and its new hemp-derived CBD moisturizers, which contain 300 mg of hemp-derived CBD, are both nourishing and hydrating without feeling greasy or sticky (aka you can get dressed right away!) Use Thirsty Hydrating Facial Moisturizer with SPF 30 on your face and Lavender Oil Herbal Body Moisturizer on everything else. Sticking to a healthy skincare routine will help remind your body and mind that it's time to wake up — not to mention you're prepping your skin to look and feel its best all day.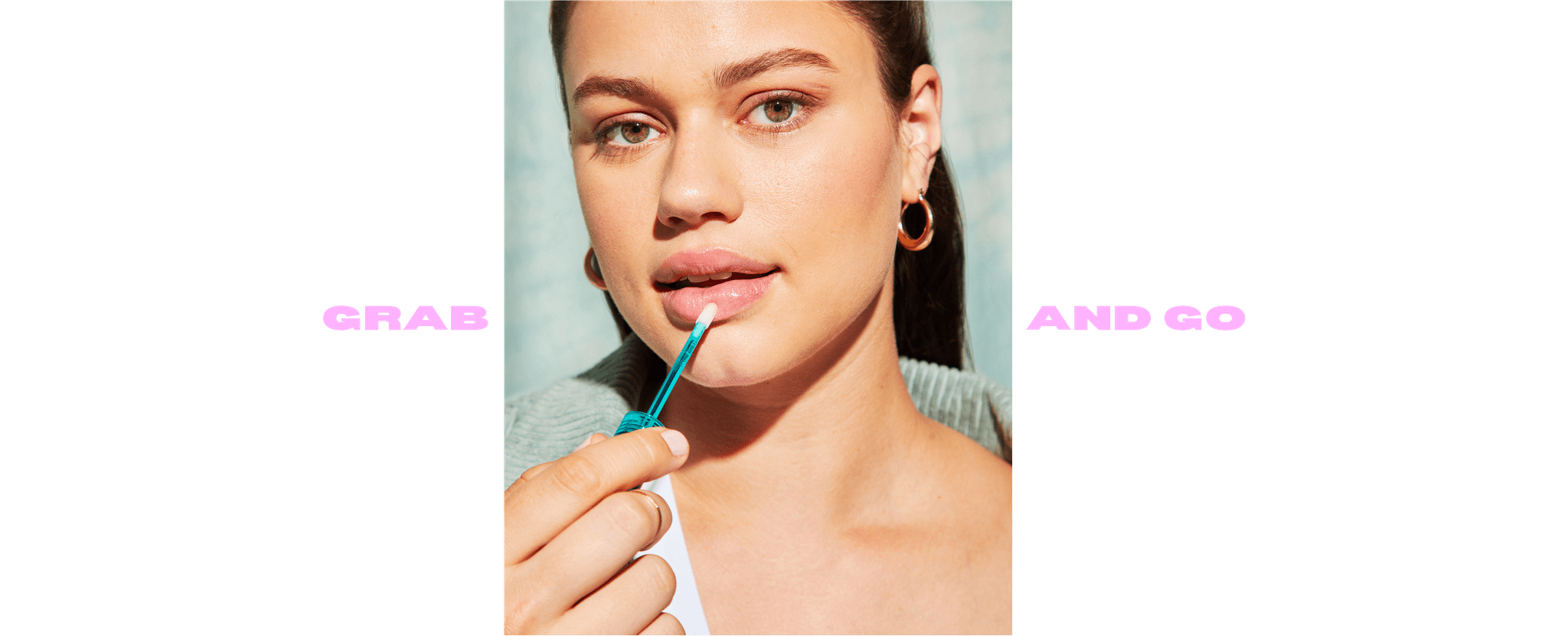 Finally, arm yourself with the tools you need in order to conquer your day. While you're unlikely to forget your keys, wallet, or phone, do you have ibuprofen just in case? What about a portable phone charger or lip balm? Leave these essentials by the door, so you can grab and go without thinking twice. Hempz's Lip Service Hemp-Derived Nourishing Lip Conditioner contains SPF 15 along with 15 mg of hemp-derived CBD and works hard to soften, condition, and protect your lips. One swipe offers a clear, glossy look all on its own, but it can also be applied over your favorite lip color for some extra shine. Stash one in your bag to make sure your lips stay silky smooth all day.
Shop the Story:
CBD Clean Sweep Foaming Facial Cleanser

$24

Buy Now

CBD Refresh Me Hydrating Facial Toner & Refresher

$26

Buy Now

CBD Thirsty Hydrating Facial Moisturizer SPF 30

$28

Buy Now

Lavender Oil 300mg CBD Herbal Body Moisturizer

$28

Buy Now

CBD Lip Service Nourishing Lip Conditioner SPF 15

$15

Buy Now

CBD Face Off Gentle Exfoliating Facial Scrub

$22

Buy Now

CBD Balancing Act Hydrating Facial Serum

$28

Buy Now

CBD Eye Candy Revitalizing Eye Crème

$25

Buy Now
Source: Read Full Article