Will Salons Be Allowed to Use Blow-Dryers When They Reopen? Some Hairstylists Say No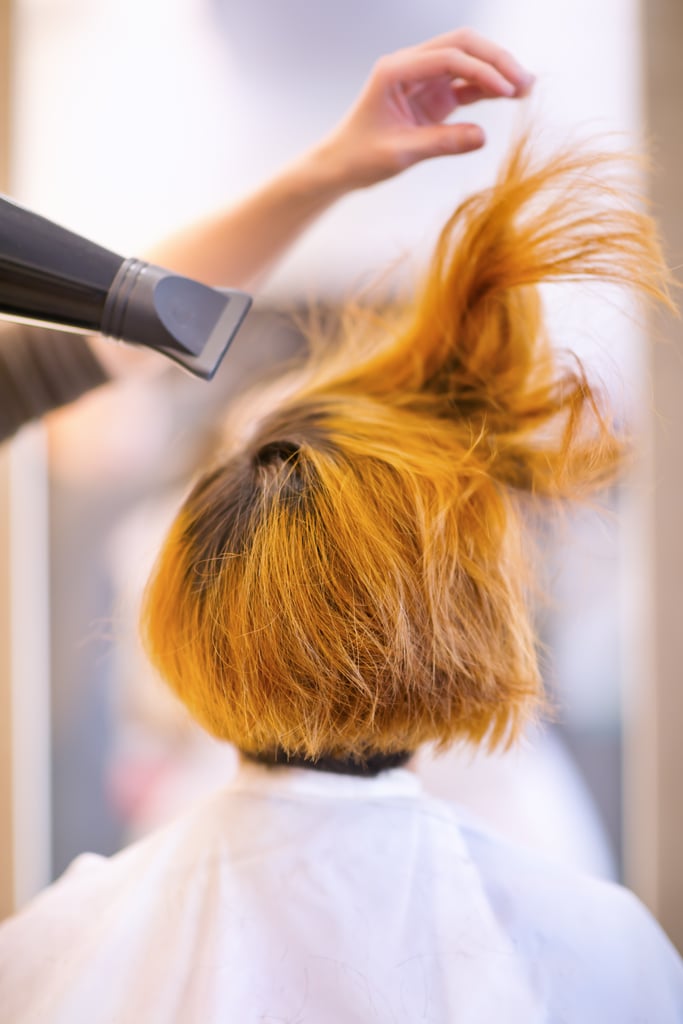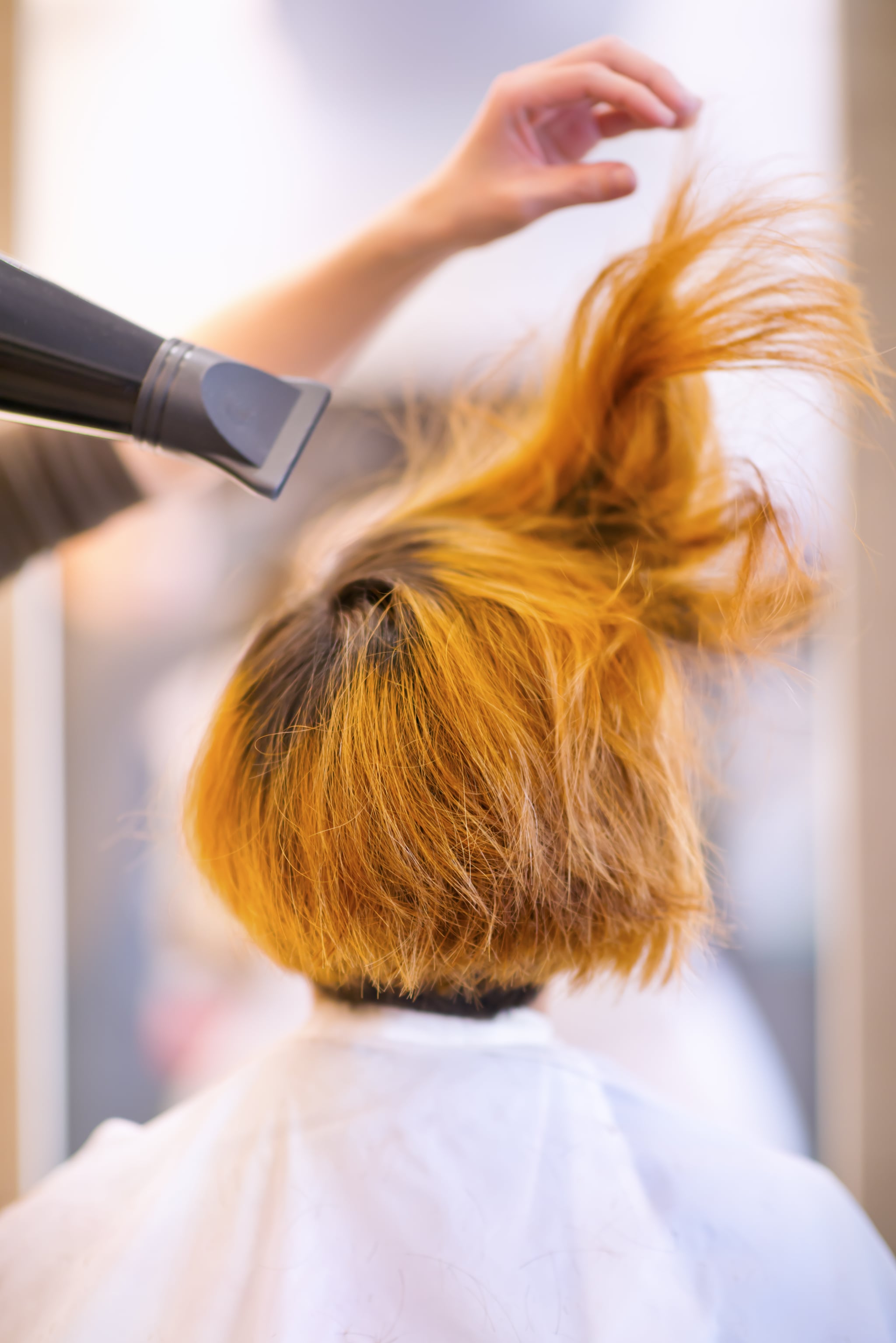 Should your state be among the 75 percent slowly reopening "close contact" businesses, and you are, personally, 100 percent sure you want to get back to the hair salon after COVID 19-related closures, there are likely a few things you're prepared for. Longer wait times to snag an appointment? Yes. Requirements to wear your face mask the entire time? You betcha. No blow-dry post-haircut or hair color? Well, wait a second.
It's true. "For sanitation purposes, it's not yet clear if blow dryers can or cannot be used at salons," said Devin Toth, NYC-based hairstylist. "It's very state-by-state, salon-by-salon, but many stylists aren't for now. There is speculation that they could potentially blow airborne COVID-19 droplets around the shared space. Even if salons can have blow dryers running, it's not likely that they will have 10 of them running at the same time. For now people will try to limit the usage."
Many high-end spots already offer the service a la cart, which means it's possible that they'll especially insist you skip the blowout as a last step, he adds. Or, the hair dryer would be designated for clients who need to see what a color-treatment section of hair looks like.
What Will Salons Look Like Without Hair Dryers?
"For the salons that don't use blow dryers, clients will most likely be asked to come in with clean, dry hair," said Toth. "The stylist will cut their hair dry and use hot tools to finish the look. My guess is that you would either come in to the salon, have it flat ironed and then cut, leaving with straight hair, or you would come in to the salon, have your naturally-dried hair cut and then have it curled before you leave."
Another option is that the salon might ask that you come in with wet hair and leave with it towel-or air-dried. "In the summer clients leave the salon with air-dried hair all the time anyway because they want an effortless style that enhances their natural wave."
What this means for the fate of blow dry-only bars, only time will tell. Until then? "You probably won't be seeing people walking around with a bouncy, round-brushed blowouts," said Toth. "Luckily that hair trend was sort of phasing out anyway."
POPSUGAR aims to give you the most accurate and up-to-date information about the coronavirus, but details and recommendations about this pandemic may have changed since publication. For the latest information on COVID-19, please check out resources from the WHO, CDC, and local public health departments.
Source: Read Full Article