50 Cent Kills 2 Birds With 1 Stone With Latest 'Power'-Themed Announcement
For the past two weeks, most of 50 Cent's Instagram posts have revolved around the George Floyd killing, protests, and racial injustice. He took a brief break from his usual round of entertaining and/or promotional posts to address these current events.
However, the rapper/mogul recently hit fans with a spanking new visual that at first glance, looks like a music video. It is not. It's a commercial.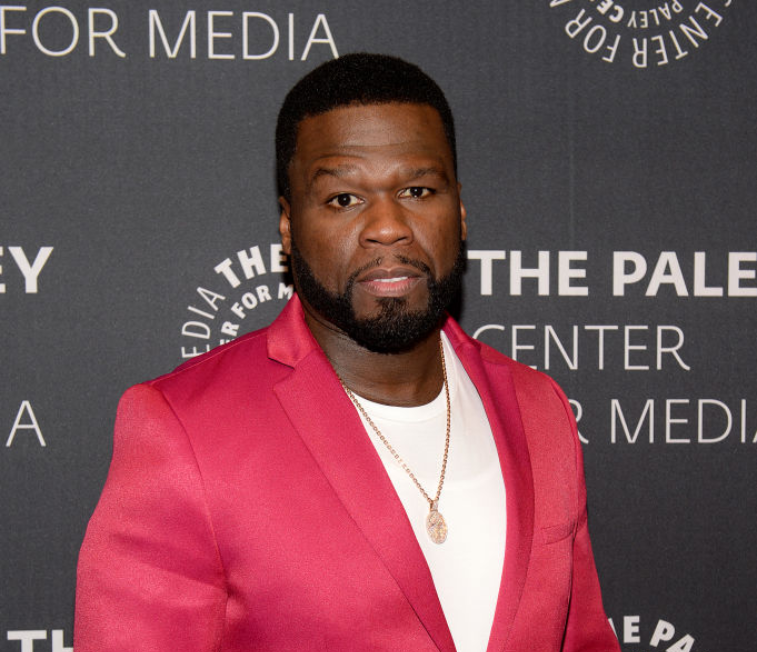 50 Cent drops special 'Power' hand sanitizer
Ever the businessman and brand launcher, 50 Cent shared anew video to promote one of his latest products: hand sanitizer. But oh no, it'snot just any ol' type of disinfectant. It is anointed with the swag of Power.
Why wouldn't it be? The Starz series was one of 50 Cent's babies and with four spinoffs set to drop in the not-too-distant future, now is the perfect time to keep the franchise in the public's consciousness.
It doesn't hurt that people are still taking precautions against COVID-19 either. See? Two birds, one stone.
Peep the high-tech commercial here and watch how 50 Centdemonstrates the product's use in a way that only he can.
The product promises to moisturize, sanitize, and kill, and we wonder if those terms best describe Ghost or Tommy.
While you ponder that mystery, it should be noted that the hand sanitizer is a limited-edition item and can be purchased as a single bottle, 4-pack, 24-pack, or as part of the "quarantine bundle." 50 Cent stays on his hustle and keeps his shoes clean.
RELATED: 'Power': HowMuch Does 50 Cent Make Off of the Show?
Don't forget 50 Cent has multiple product lines
Knowing this man lives by the title of his book Hustle Harder, Hustle Smarter, it should be no surprise that 50 Cent has a diverse set of businesses and products.
For those who don't know, he operates a G-Unit Brands commerce site where you can get apparel, music, coffee mugs, duffel bags, and other branded items. Plenty of Power, For Life, and other 50 Cent-connected goods await you.
In addition to running an entertainment empire and this loadedwebsite, Fif is also behind two spirits: Le Chemin du Roi champagne and Bransoncognac. No, neither possess the Power logo.
Fans like the 'Power' sanitizer
People are legit buying up the Power hand sanitizerfrom the G-Unit website, and the way you can tell is because the transactionsare visible. For diehard fans of the series, now is the time to rush and buy itsince it will only be available for a short time.
On Twitter, fansare calling him a genius and "the Mark Zuckerberg of hip-hop." Some joked about50 Cent's ability to market anything, and others simply wanted to know how muchand where to buy the Power sanitizer and coronavirus masks.
Instagram fans touted his business sense and love the idea but were fooled by the video. Why? They thought 50 was announcing new music or the arrival of Power's next chapter. Unfortunately, we will have to keep waiting on that news, but in the meantime, superfans can kill germs.
RELATED: 'Power':50 Cent Talks 'Power Book II: Ghost' Debut, Discusses Details of 3 Spinoffs
Source: Read Full Article