Alex Rodriguez's Second Flirtation With the New York Mets Has Fallen Through: Do You Recall What He Demanded from the Team as a 24-Year-Old Free Agent?
Alex Rodriguez's relationship with New York is, well, complicated. Once upon a time, he was the golden boy of baseball, slugging balls out of parks around the country. Now 44, A-Rod is better known for his business dealings, his steroid scandal, and his famous fiancé than his baseball prowess, but back in April 2020, reports began to swirl that he was ready to get back in the game. Rodriguez, along with his fiancé, Jennifer Lopez, was looking to acquire the New York Mets. Reactions to the potential new owners were mixed, much like people's reactions to Rodriguez and Lopez in general.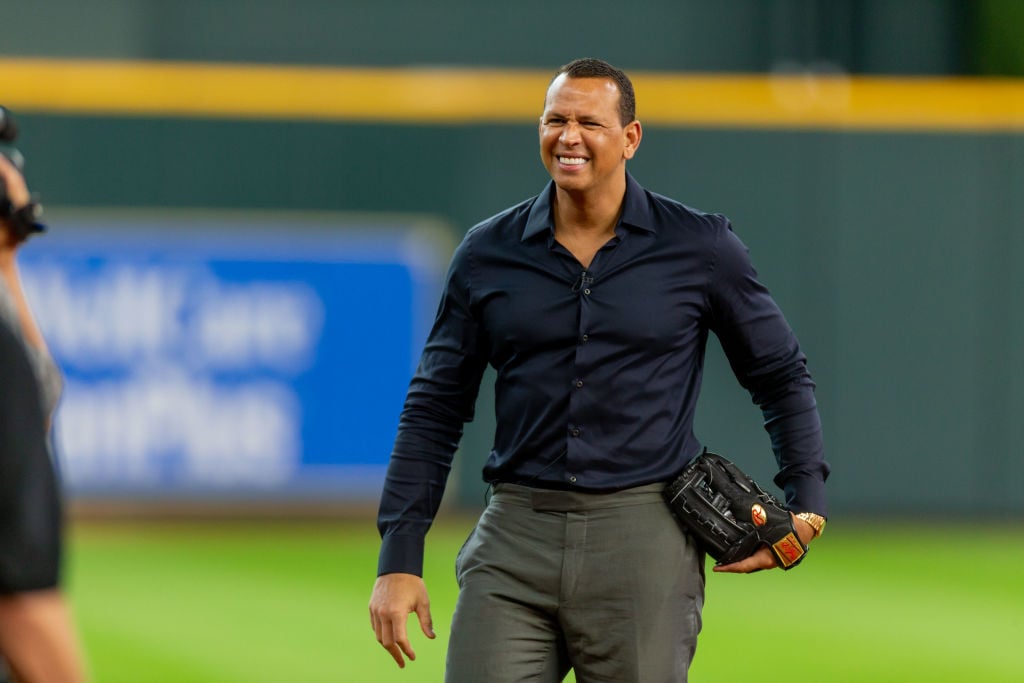 It wasn't the first time Rodriguez had flirted with the team. Twenty years ago, when he was still a fresh-faced player, he almost donned a Mets uniform. As a lifelong fan of the team, Rodriguez was ready to suit up, but the Amazin' Mets couldn't meet his outlandish demands. So, what exactly did Rodriguez expect from the team, and did bad blood squash his dreams of owning the Flushing-based ball club?
Alex Rodriguez's meetings with the Mets never even got tothe dollars and cents portion of negotiations
Back in 2000, Rodriguez was apparently super interested in playing for the Mets, and his agent even met with management to cut a deal. His agent, Scott Boras, apparently handled much of the negotiations, and they never even got to the point where they talked about raw numbers. The non-monetary demands made were simply too great for the Mets to entertain. Rodriguez ended up in Texas, playing for the Rangers before being traded to the New York Yankees. That's where he finished out his career, but he certainly wasn't the golden boy of the Bronx. Yankees fans already had their favorite player, and there was absolutely no way Rodriguez was going to win more New York hearts than Derek Jeter.
According to SportsIllustrated, Going to the Ranger was a decision that Rodriguez wouldeventually regret. Long after his playing years were done, he lamented abouthis time in the MLB. Now a commentator, Rodriguez has stated that he would havebeen willing to make concessions to play for the Mets. He also suggested hisbiggest misstep was allowing his management team to control his career. Sports expertsbelieve he was shading Boras with the statement.
So, what exactly did Rodriguez demand from the New York Mets?
Back in 2001, when he took the field for the Texas Rangers,Rodriguez was the highest-paid player on the field. Back then, his contract wasrecord-breaking. The deal was worth morethan $250 million. What he wanted from the Mets, however, was more than money.
According to several sources, Rodriguez had requested his own office in Shea Stadium, the ballpark that the Mets called home at the time, a private jet, and a devoted marketing staff. Reportedly, Boras also tried to get the Mets to give Rodriguez a merchandise tent in Port St. Lucie, Florida, the location of the Mets' spring training games. Boras also wanted to ensure Rodriguez was given top billing with billboards around the stadium. The Mets weren't going for it and didn't even make a bid to get Rodriguez in Flushing.
Jennifer Lopez has demands of her own
Rodriguez reportedly won't be purchasing the team he's been a fan of for decades. The New York Post reported that A-Rod's investment partner backed out. According to the publication, Lopez and Rodriguez weren't keen on the deal, anyway. A source claims the duo would have been forced to give up some control, and the power couple is all about maintaining control. It doesn't look like bad blood between Rodriguez and the Mets was the problem, though. This time, the drama is all about money.
Rodriguez's negotiations with the Mets, way back in 2000,may have caused fans to view him as a bit high maintenance, and his current couplinghasn't helped to shed that persona. Lopez is seen as a diva in her own respect,and she's had some pretty outlandish demands of her own over the years. Lopezis known for requesting everything from signature candles, to signature snacksat hotels she stays in. She also, reportedly, has requests when working, too. Reportedly,Lopez requests anall-white dressing room. Lopez insists her reputation as a diva isundeserved or, at the very least, incredibly overhyped, but she hasn't been ableto shake that reputation yet, and apparently, neither has her future husband.
Source: Read Full Article