Anne Hathaway Says Zoë Kravtiz Shouldn't 'Listen to Anybody' About Her Upcoming Role as Catwoman
Zoë Kravitz will portray Catwoman in Matt Reeves' upcoming film, The Batman. Anne Hathaway, who held the role previously, thinks Kravitz is a perfect choice. And she recently offered the actor some sound advice on how to portray the iconic comic book character.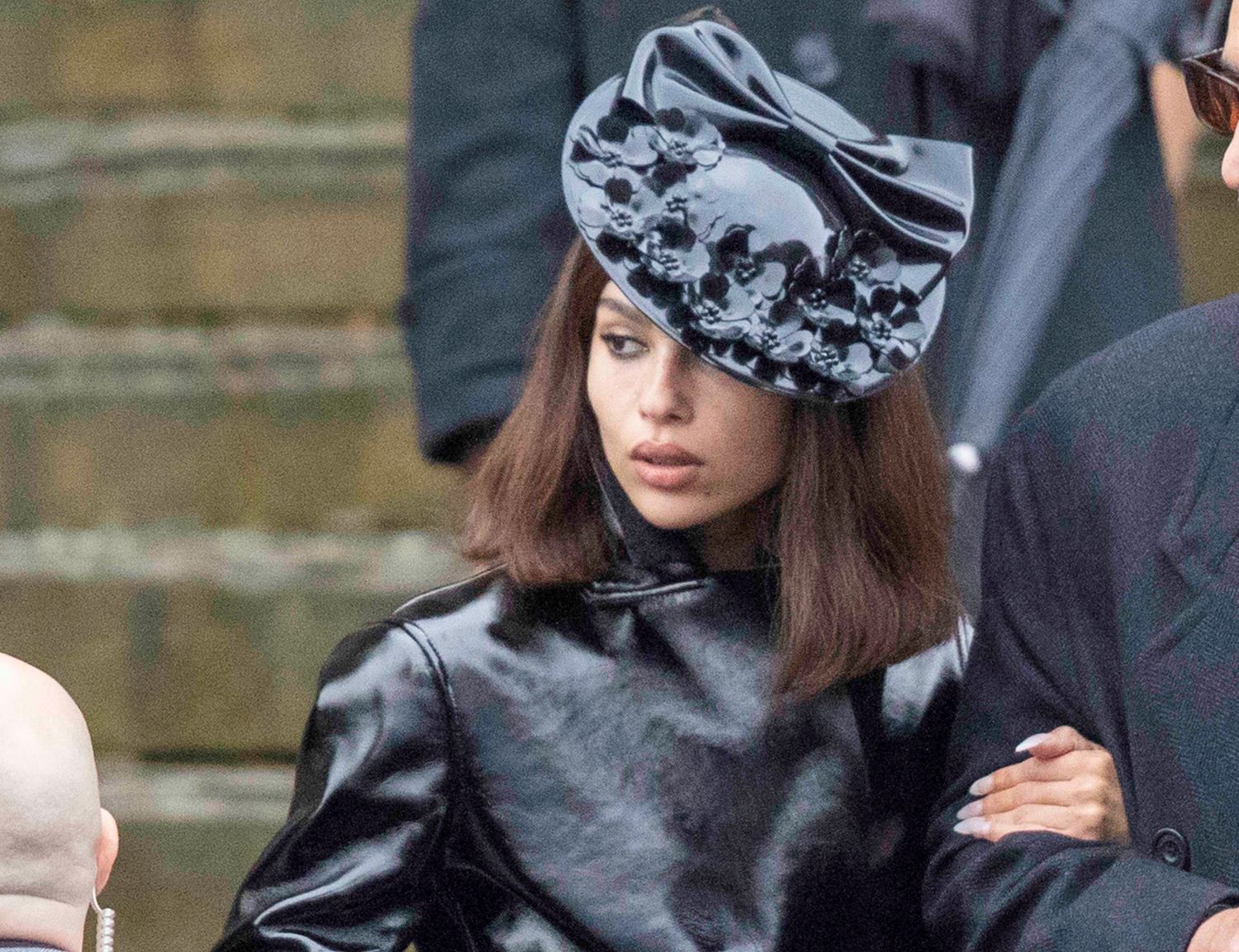 Anne Hathaway was Catwoman in 'The Dark Knight Rises'
Several legendary actors have portrayed Catwoman, each bringing their own flavor to the role over the years. Julie Newmar, Eartha Kitt, and Lee Meriwether were the Selina Kyles of the '60s. And in more recent years, the part was taken on by Michelle Pfeiffer, Halle Berry, and Camren Bicondova.
Catwoman was last seen on the big screen in The Dark Knight Rises. In the 2012 film, Hathaway portrayed the DC character opposite Christian Bale's Batman.
RELATED: Zoë Kravitz Shades Hulu Over Lack of 'Shows Starring Women of Color' After 'High Fidelity' Is Canceled
Zoe Kravitz takes over the role in 'The Batman'
Batman is getting a reboot in 2022. Robert Pattinson will portray the caped crusader in Matt Reeves' The Batman, which follows the superhero in his early vigilante detective days.
Kravitz, who previously voiced the animated version of Selina Kyle in The Lego Batman Movie, will play Catwoman in Reeves' film. When talking to Variety, the actor revealed that she is using Michelle Pfeiffer's Batman Returns (1992) as a source of inspiration.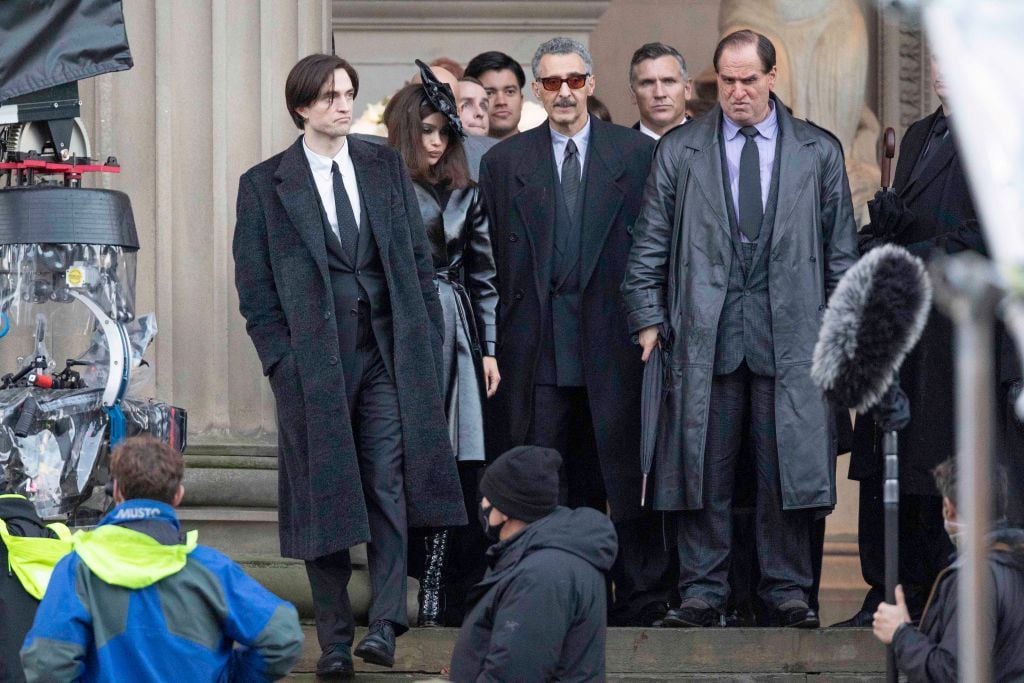 "I think Catwoman is an iconic character," Kravitz said. "I was never into a lot of comic books, but that world was always really intriguing to me. And then of course Michelle Pfeiffer — her performance has always been super inspiring to me. It just felt iconic."
Anne Hathaway thinks Zoe Kravitz is the 'perfect choice' for Catwoman
Hathaway, who is promoting her new HBO film, The Witches, recently addressed Kravitz' new role as Catwoman. She suggested the actor is "perfect' for the part and also offered a few friendly words of advice.
"If I had any advice, it would be literally don't listen to anybody because I think the only way to play that role is to give your version of it," Hathaway told Collider. "All of us had different directors and all of our interpretations were specific to the films that they were in, kind of like my Grand High Witch is specific to Bob Zemeckis and Angelica Huston's is specific to Nicolas Roeg's, and that's great!"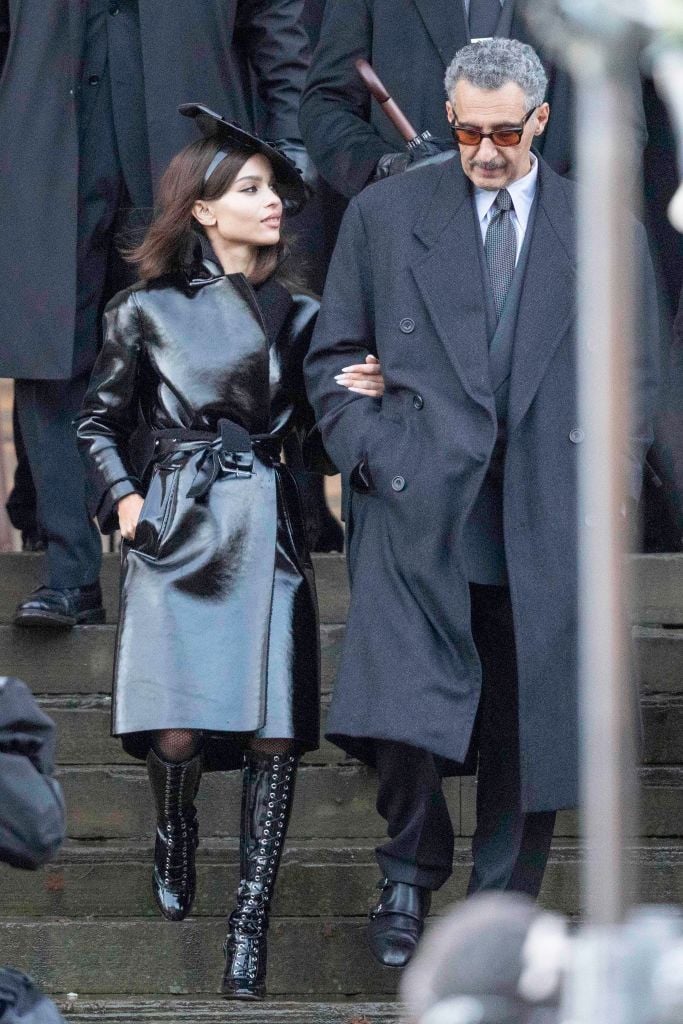 "And all the Jokers were specific to each director they have, and so I don't think you can get too bogged down with the comparison," she added. "And especially when you're not the one doing it because your job is to give yours. And I'm so excited to see what she does with it. I thought she was a perfect choice."
Kravitz is currently filming The Batman in London and Chicago. The film is scheduled for a March 2022 release.
Source: Read Full Article