Are Scott Disick and Sofia Richie Still Together? Here's Where Their Relationship Stands Amid Breakup Rumors
Since 2017, Kourtney Kardashian's ex Scott Disick has been dating 21-year-old model Sofia Richie. Though many questioned the pair's relationship due to their 15-year age difference, they quickly proved everyone wrong by establishing a loving relationship that's lasted nearly three years. However, the couple's romance has been up in the air recently as Richie was just spotted hanging out with a new guy in Malibu.
So what's really going between Richie and Disick?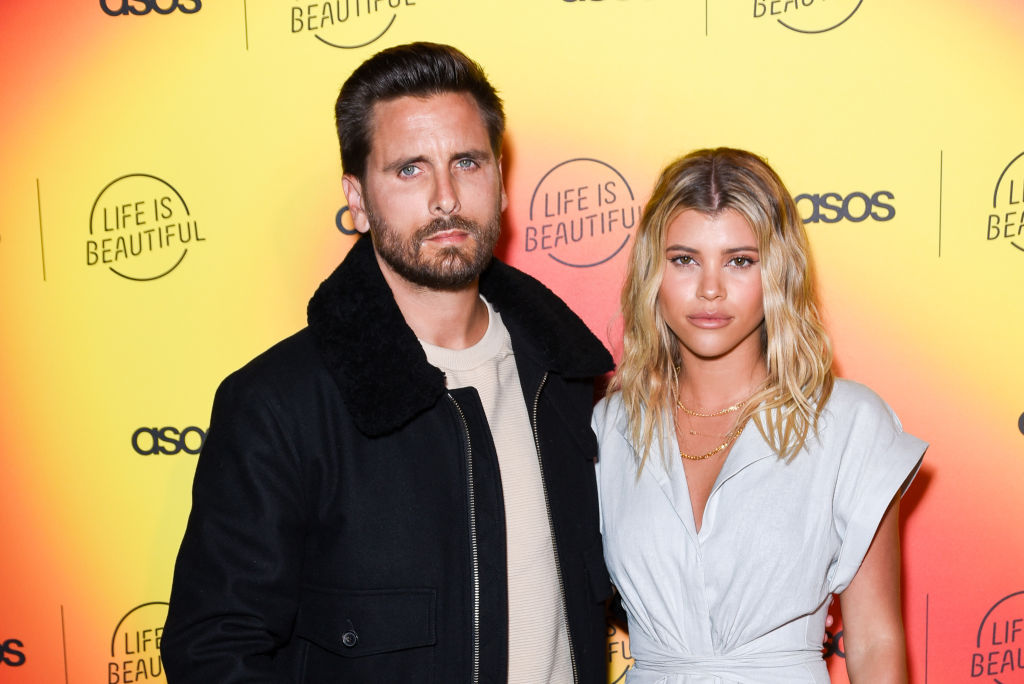 Many were convinced Richie and Disick called it quits
On May 17, speculation surfaced that Richie and Disick had ended their three-year relationship after the model was spotted out on the town with a man who's not her famous beau.
In paparazzi photos taken by TMZ, the model is seen out and about with a new guy, who the outlet claims she's been staying with in Malibu.
Sources told the outlet that they believed Richie had gotten into a new relationship after allegedly splitting from Disick. They mentioned that the rumored split could have been a result of the Lord's latest rehab stint in a Colorado facility, where he was seeking treatment to help deal with the grief over the death of his parents.
However, E! News previously reported that Richie was "fully supporting" Disick while he sought treatment and that they were still very much together.
RELATED: Scott Disick's Relationship With Sofia Richie Hasn't Changed After His Rehab Stay
"They have been through a lot together and Sofia has seen Scott go through very rough patches with his mental state over the years," a source shared. "She was very proud of him when he agreed to get help and expressed that she would be there for him through every step of the way."
"They have a solid relationship and Sofia wouldn't walk away from him when he is in a vulnerable state like this," the source continued.
Sources confirmed the pair are far from over
Even though it seemed like Disick and Richie had gone their separate ways, E! recently revealed that the A-listers are still very much a couple but are just spending time apart so that the Keeping Up With the Kardashians star can focus on his mental health.
"[Richie] has been giving Scott space to figure out his next steps, but has consistently been supporting him," an insider shared. "Their relationship has been 3 years of ups and downs, but she isn't leaving him to the dust. She's very loyal to Scott." 
RELATED: Sofia Richie Says 'I Just Don't Care What People Think' About Her Relationship With Scott Disick
To give him the space he needs so that he can better himself, Richie has been doing her own thing lately, which is why she and Disick haven't stepped together publicly in some time.
"He hasn't wanted to leave the house since his rehab exit," the source continued, "so Sofia will go and hang with friends by herself to get away and let Scott have space. Scott has been in a very vulnerable place this last month and sometimes it is best for their relationship if they have space and do their own thing."
As for the reality star, he's been spending more quality time with Kardashian and their three children, Mason, Penelope, and Reign, which is "definitely helping with his mental state."
Though he still has a ways to go in his mental health journey, Richie continues to stand by Disick's side and support him in any way she can — even if it's from a distance.
RELATED: 'KUWTK': Scott Disick Looking for Treatment After Suing Rehab Facility for Leaked Photos
Source: Read Full Article