Ayesha Curry Called a Hypocrite After Stripping Down in New Bikini Photo
Ayesha Curry has gone through a major body transformation, shedding nearly 40 pounds since the beginning of 2020.
Showing off her new look, the mom-of-three posted two Instagram photos on May 23 of herself wearing a tiny bikini. The pictures attracted thousands of compliments from fans, including Jordyn Woods and Kelly Rowland. But Curry also attracted some criticism due to her old comments about scantily clad attire.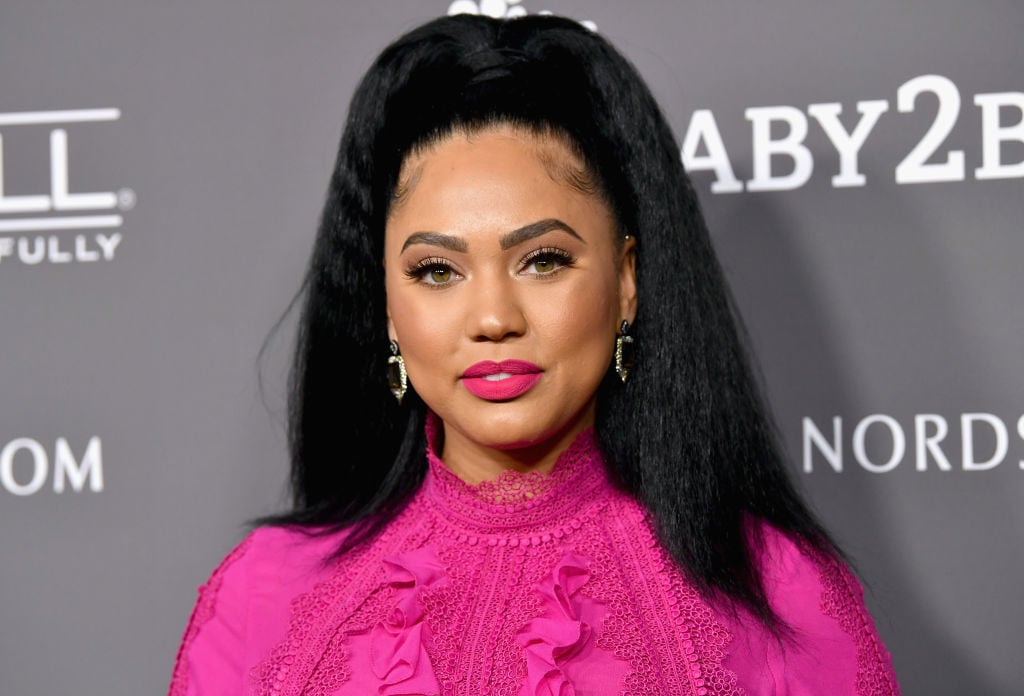 Ayesha Curry's latest Instagram post
The photos show the lifestyle guru posing outside in a dark gray ribbed bikini.
"Took me long enough," she wrote in the caption, crediting her husband, Stephen Curry, for taking the pictures. She went on to talk about her weight loss journey, attributing it to healthy eating habits and a strict workout routine.
"I'm down 35 pounds, very happy to be. I spent my entire 20's having babies, nursing babies, now it's my turn to nurse myself. Mommies need love too!!!! Been in the gym since January. Heavy HIT, hella cardio, floor work. And changed my entire diet (except for Sunday's…you know what it is) Will share more soon!" she wrote in a subsequent post shared to her Instagram Story.
RELATED: The Hidden Meanings Behind Ayesha Curry's 7 Tattoos
Fan reactions to Ayesha Curry's bikini photo
A lot of fans have taken issue with the post due to Curry's previous comments about people showing too much skin. "Everyone's into barely wearing clothes these days huh? Not my style. I like to keep the good stuff covered up for the one who matters," she tweeted in 2015.
RELATED: Gabrielle Union Once Encouraged Steph and Ayesha Curry Break Up and Date Other People Before They Married
Given those remarks, fans have been blasting Curry and calling her a hypocrite on social media.
"I'm laughing at the fact ayesha curry was really tryna slut shame women for not dressing modestly when she was chubby, now [that] she's lost weight, she's flinging bikini pics on the gram. So the real storyline here is don't project your insecurities on to everyone else silly cow," read one tweet.
"Heauxs do stuff like this all the time. Talking sh*t, jealous because they can't pull it off. That's why I'm such an advocate for women doing wtf they want & being confident in who they are," another tweet said in part.
A third person mused: "And Just like that, Ayesha Curry just did the same thing she bashed other women for."
Others, however, defended Ayesha Curry
"She's not the same person she was 5yrs ago (when she tweeted that). I'm convinced she lacked confidence in her body when she made those statements, either way I expected women to be more understanding," read another tweet.
Echoing that, someone else said: "The obsession with ayesha curry & what she said YEARS ago is so….. weird. Like who cares? She was just probably having a bad day. And ppl built a whole political theory around it. I'm telling you man… ppl on here are not right in the head smh lol"
As of writing, Curry has yet to address the backlash.
Source: Read Full Article