Britney Spears Dad Has A Shocking New Living Arrangement As Her Conservatorship Battle Heats Up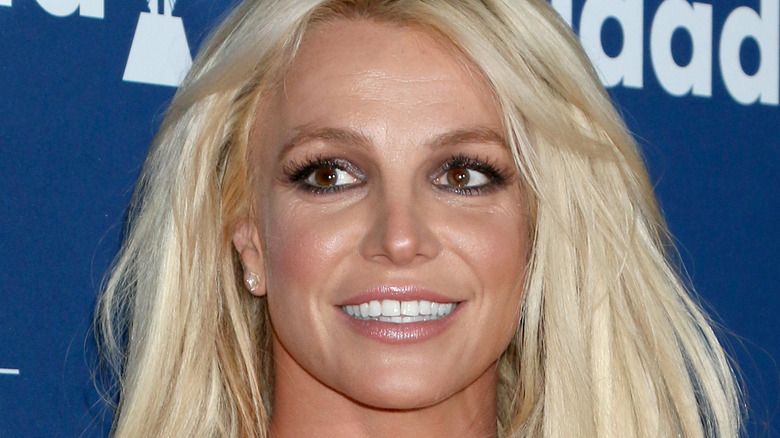 Anyone who had been following the "Free Britney" movement, comprised of both the singer's fans and generally-concerned citizens who have been pushing for an end to the legal conservatorship Spears' father has held for years, likely read the New York Times with gusto yesterday. On June 22, the publication printed information it obtained from confidential court records, detailing how Britney Spears has been attempting to alter and change the terms of the conservatorship for much longer than the public previously knew.  
All the way back in 2016, a court investigator wrote that Britney "articulated she feels the conservatorship has become an oppressive and controlling tool against her" and she felt the system put in place had "too much control" over her life. At the time, the pop star told the investigator that she wanted the conservatorship ended as soon as possible. "She is 'sick of being taken advantage of' and she said she is the one working and earning her money but everyone around her is on her payroll," the investigator wrote.
Why does this matter? Because it demonstrates that while Britney was quiet about the issue in public, the story that her father has been spinning all this time of his daughter having been comfortable, happy, and finding benefit in the conservatorship, was, in fact, untrue. Now, in the heat of court battles to end the conservatorship, Jamie Spears, Britney's father, has sold the family home in Kentwood, Louisiana (via US Magazine). 
Where Jamie Spears is living now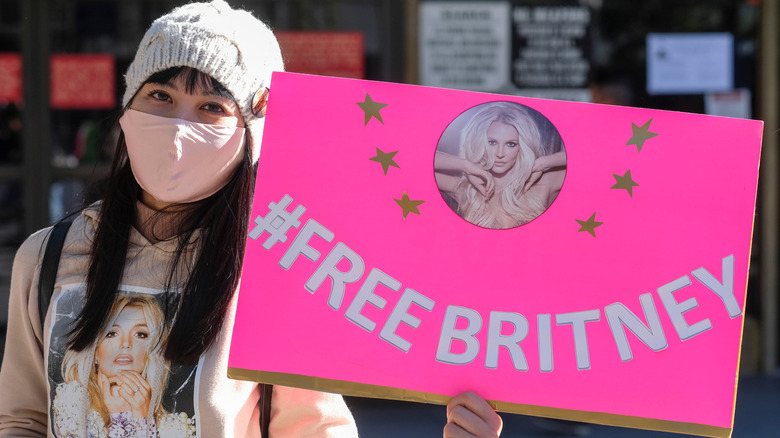 According to US Magazine, as the battle over the conservatorship, which grants Jamie control over Britney's finances and other major life decisions, Jamie has been living under the radar in Kentwood, Louisiana, the town where Britney grew up. However, he recently sold the home that she grew up in, and has been living in a mobile home in the parking lot of a storage facility on the outskirts of the town. The New York Times reports that he generally keeps to himself, visits the VFW, and hosts occasional crawfish boils.
Considering how difficult it has been for Britney to keep a low profile or to manager her own reputation in the media these past several years, some of her fans likely feel a certain sense of justice in seeing Jamie's sad-looking life plastered all over the internet. After all, even as recently as this past February, the singer was struggling with the way the public viewed her after the New York Times released its documentary "Framing Britney Spears." At the time, a source close to the singer told US Magazine, "It's turned into a nightmare for her because she can't imagine what her kids are going to think now, and it's certainly triggered some emotions from her past … She's a major pop star, but she's still a human being who is super sensitive and, sadly, is really affected by the public's opinion about her." 
Source: Read Full Article