Comedy Central Makes a Hilarious Suggestion for Kim Kardashian's Next Birthday
Kanye West's 40th birthday gift hologram to Kim Kardashian prompted comedians to react with their own ideas of how he could honor her next year.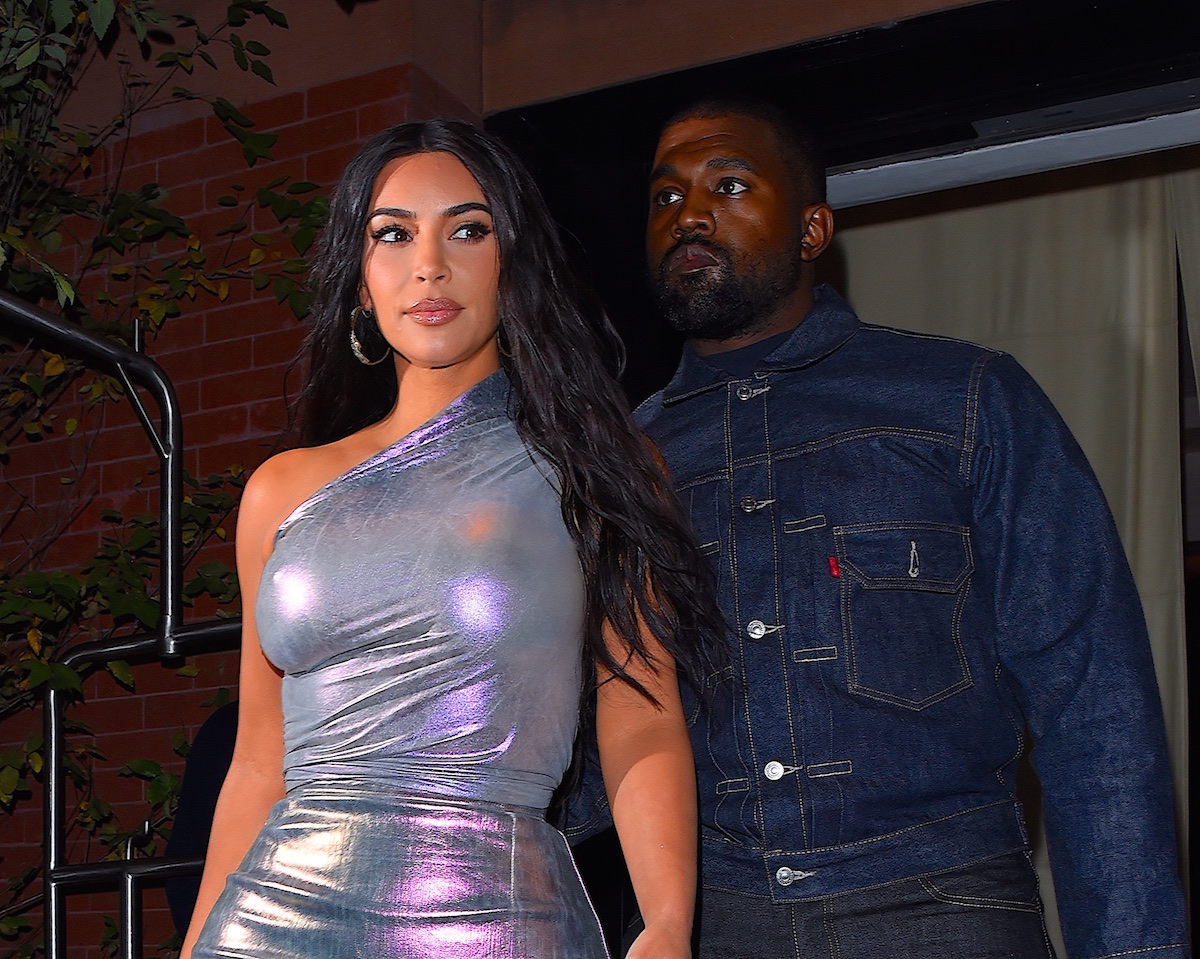 Kardashian shared a video of the hologram of her late father Robert Kardashian that West gifted to her, marveling at the realistic nature. While many fans were just as moved as Kardashian, comedians and Twitter couldn't help but find some humor in the gift.
Comedy Central suggested that in addition to a hologram of her father, to include the dearly departed cast from the film Happy Gilmore. "Kim's party next year," the network captioned the photo that included Abraham Lincoln, "Chubbs" and the alligator that chewed off Chubb's hand.
Kardashian tells his daughter he is proud of her in the hologram, which is what Happy remembers about Chubbs when he rallies to win the golf tournament. Happy saved his grandmother's house and then sees a vision of Chubbs, Abraham Lincoln, and the alligator waving at him above his grandmother's house.
Memes flood the internet
The comedy network wasn't alone with a new take on the birthday gift. Memes quickly flooded the Internet with unique and humorous takes on the one-of-a-kind birthday gift
A slew of people used Kardashian's tweet but their own image. "For my birthday, Kanye got me the most thoughtful gift of a lifetime. A special surprise from heaven. A hologram of my dad," Kardashian tweeted along with the video of the hologram. "It is so lifelike! We watched it over and over, filled with emotion.
Mashable collected a series of tweets where users swapped out the hologram for images of people Chevy Chase, Super Mario from the Mario Series, The Lion King, and "ghost" Goofy to name a few.
The jokes keep rolling
"I woke up in the middle of the night & thought the Kim Kardashian dad hologram was an Ambien hallucination," one person tweeted.
Another person was a little freaked by the hologram. "I'm convinced that hologram of Kim Kardashian's dead dad is like a the girl from The Ring thing. Absolutely going to die in the night now that I've seen that video."
One Twitter user wondered if perhaps the hologram was West's running mate for president. And of course, others joked about how David Schwimmer played Kardashian in American Crime Story: People Vs. O.J. Simpson. "Wait, so Kanye West gave a hologram of David Schwimmer to Kim Kardashian for Robert Kardashian's birthday and as a result, Lil Wayne is now president? What the hell happened since I last checked Twitter 2 hours ago?" another person tweeted.
A student added, "My grades are gonna take a hit bc Im watching the kim kardashian dad hologram over and over during class."
Kardashian heaps compliments on about West in the hologram. "Kanye west calling himself 'genius' through the hologram is the main reason behind this stunt," one person observed on Twitter.
Source: Read Full Article