Did Kristin Cavallari Add the Mother's Day Post Dedicated to Herself on Jay Cutler's Instagram?
Fans of Very Cavallari know Kristin Cavallari and Jay Cutler well. The two have been together for a decade, but they've had plenty of ups and downs along the way. Now, their high-profile divorce is in the public eye, and everyone's wondering how it'll all shake out in the end and if they'll remain on good terms.
While Cavallari and Cutler are figuring out their divorce, Cutler appeared to add a Mother's Day tribute photo to Cavallari on his Instagram. But fans recall Cavallari saying Cutler doesn't actually run the account. In fact, she noted she's the one who posts content. Now, everyone's wondering about the Mother's Day post, as it seems Cavallari is the one who published it.
Kristin Cavallari and Jay Cutler are involved in a messy divorce
Many were surprised when Cavallari and Cutler announced their divorce via Instagram on April 26, but their relationship hasn't been all sunshine and rainbows. Cavallari actually cut off their engagement the first time back in 2011. "A few things needed to change, and I knew the only way Jay would see how serious I was, was if I ended the relationship," she wrote in her memoir, Balancing in Heels.
While we know they reconciled and wed, another source told People that Cavallari has felt unsupported by Cutler for years. "Kristin has been so unhappy for so long. Her marriage has been struggling for at least three years," claimed the insider. "She just wants to be happy and to be a good mom. They tried to make it work for the kids, but Kristin realized Jay is not going to change."
Now, it looks like the couple's having issues coming to an agreement regarding their kids. Court documents claim Cavallari said Cutler speaks negatively about her in front of their kids. And another source noted that Cavallari didn't like that Cutler referred to himself as the "primary caregiver" for their kids.
Cutler's Instagram posted a Mother's Day tribute to Cavallari
Cavallari is quite active on her social media — and from a quick glance, it looks like Cutler is, too. His Instagram handle appears to be ifjayhadinstagram, and there are plenty of photos posted to the verified account that show him and Cavallari.
Back in August 2019, the account posted a photo of Cutler and Cavallari kissing. And on April 26, the same day as Cavallari's divorce announcement, the account also posted a black and white photo of Cutler and Cavallari along with a caption about the divorce.
On Mother's Day, Cutler's Instagram posted a photo of Cavallari along with her three children. "Happy Mother's day to all the moms. These 3 little ones picked a good one," the caption reads.
Cavallari said in the past that she runs Cutler's account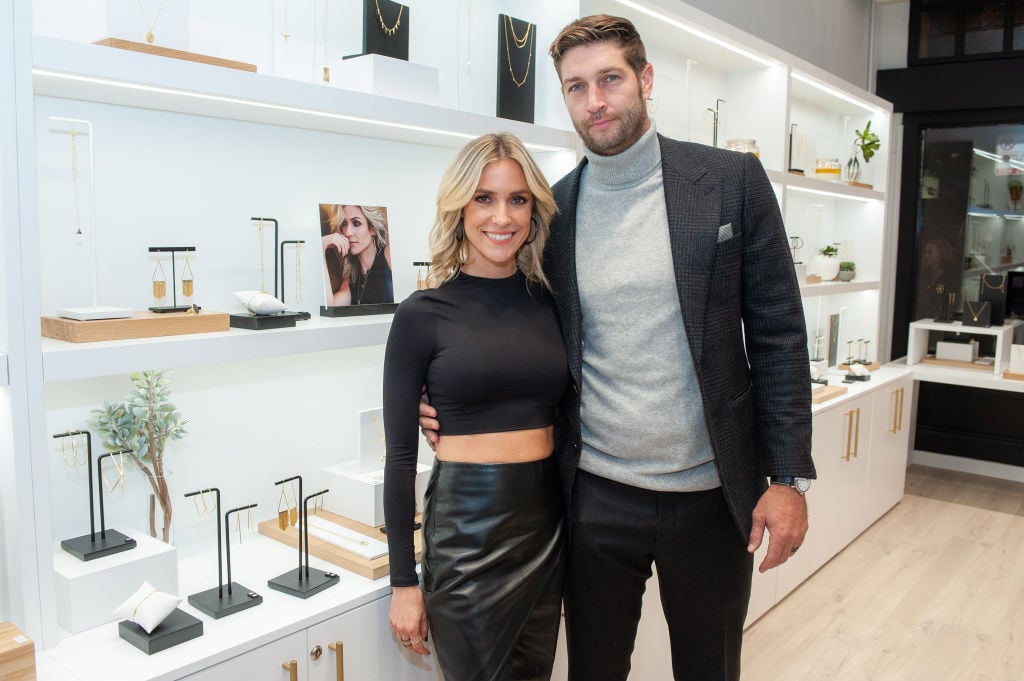 Fans have a lot of questions about Cutler's Instagram post of Cavallari. According to Daily Mail Online, Cavallari admitted back in 2018 that she's actually the one who runs Cutler's Instagram account, which would explain the handle. "… I think there needs to be a little clarification on Jay's Instagram," the publication notes she wrote. "It's not him running it. It's me. It's what Jay would have if he had Instagram."
Cutler's followers recall Cavallari stating this, too.
"Kristin you should give Jay his Instagram back," one follower commented on the Mother's Day post.
"Kristin, babe, we know you run this account. Happy Mother's Day though," another added.
Yet another fan gave an explanation in the comments. They wrote, "during the podcast between Jay and Kelly, she asked him who controls his IG account and he clearly said, it's Kristin. Do you think after Jay froze his account to block Kristin from taking money to buy a new mansion for her, Jay still has a nerve to post something like admiring her? He would rather not post than pretend."
Whatever the case may be, we're hoping Cavallari and Cutler can sort out their divorce as peacefully as possible.
Check out Showbiz Cheat Sheet on Facebook!
Source: Read Full Article