Dr. Jill Biden completely mispronounced 'si se puede' while speaking to farm workers
Embed from Getty Images
I love our First Lady, Dr. Jill Biden. She seems like a cool teacher, a cool grandma, an understanding professor and a good dog-mom. She's the kind of teacher-lady who loves to do cheeseball celebrations for Valentine's Day and I guarantee she's going to warmly embrace a grown man dressed as the Easter Bunny over the next few days. But I think we all know that Dr. Jill will make mistakes! And some of those mistakes will be in public, as she gives a speech, and completely butchers the Spanish language. Dios Mio, as Hilaria Baldwin would say!
— Alexei Koseff (@akoseff) March 31, 2021
Spanish-speakers will be like "COMO?? QUE??" I mean, bless her heart. "Si se puede" is "yes we can" in Spanish and it's literally pronounced how it looks for Spanish speakers – See Say Puay-day. Jill was like "Pwaaadway!" It was funny. But of course the obvious people are trying to make this into a thing, and they're still pretending Melania Trump was some kind of genius who could speak twenty languages. Nope.
Also, Dr. Jill was there (California) speaking to farmworkers and other food-chain essential workers, and she was encouraging them to get vaccinated. She was honoring the California-state holiday for Cesar Chavez as well.
These photos are from Monday, where the president and First Lady visited the Vietnam Memorial to pay their respects. Joe and Jill did a rubbing of some of the names, which is quite common for visitors. While the Vietnam Memorial is incredibly sad, it's also one of the most beautiful landmarks in DC.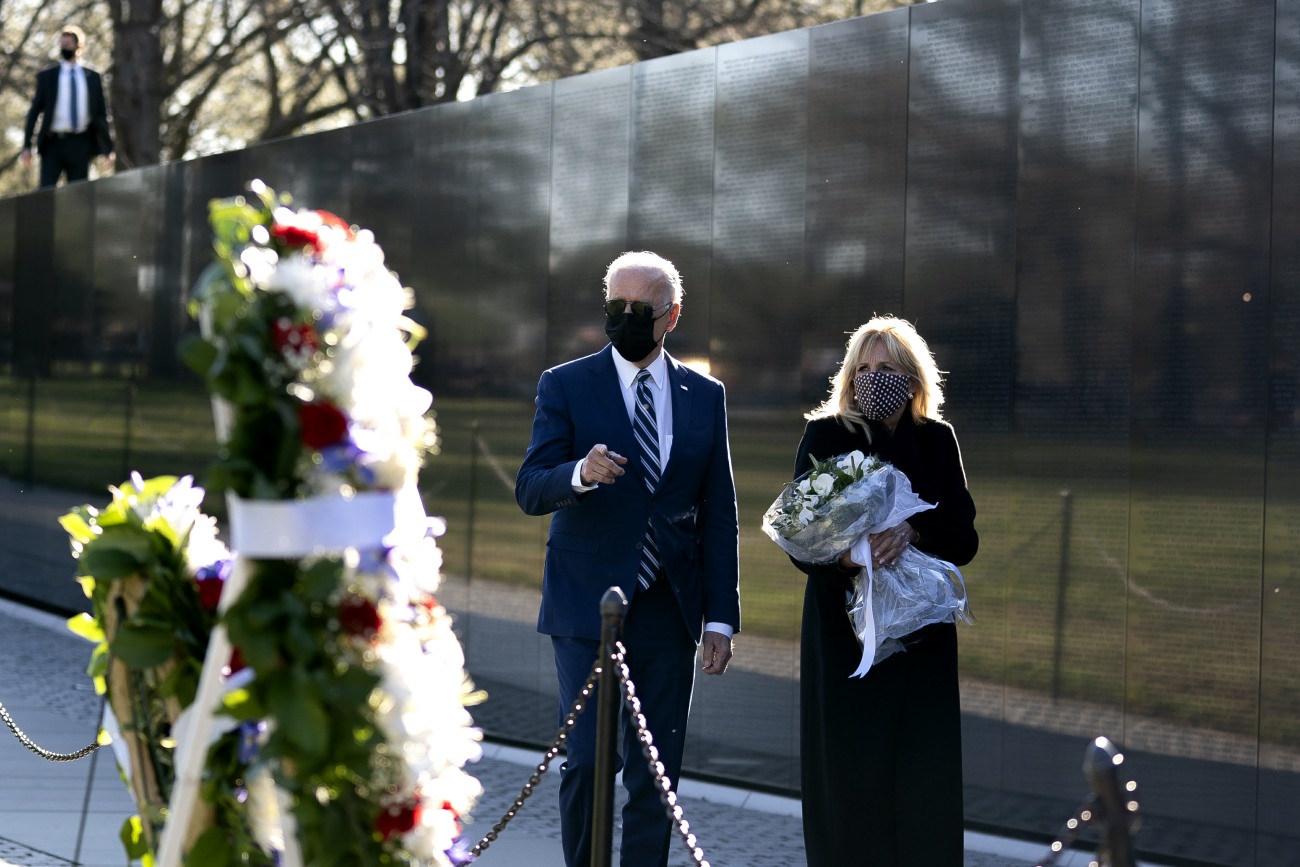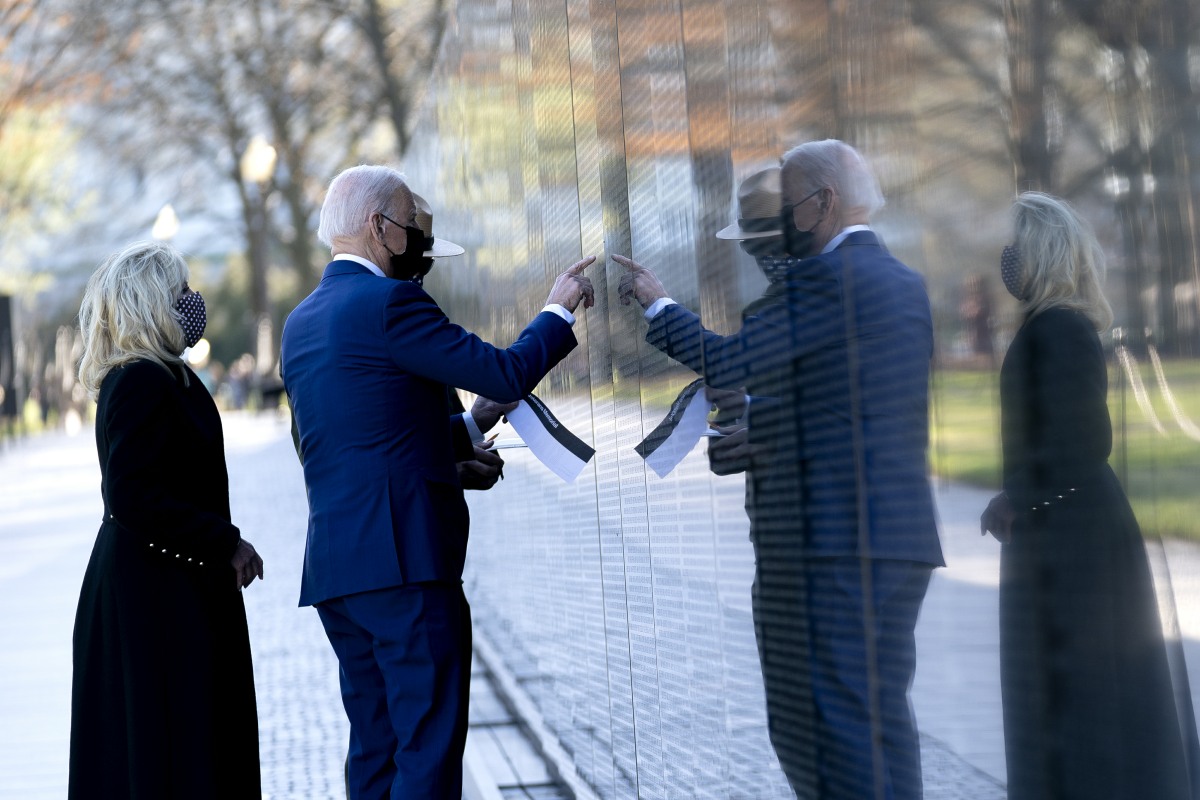 Photos courtesy of Getty, Avalon Red.
Source: Read Full Article