Emily Ratajkowski's Skincare Secret Is Snail Mucus
If you heard about a celebrity smearing snail mucus on their face, you might think they've lost it. However, that's not the case at all for Emily Ratajkowski. She uses snail mucin, an increasingly popular ingredient in skincare products. The actress and model recently shared her skincare regimen, and the snail slime plays a prominent role in her routine.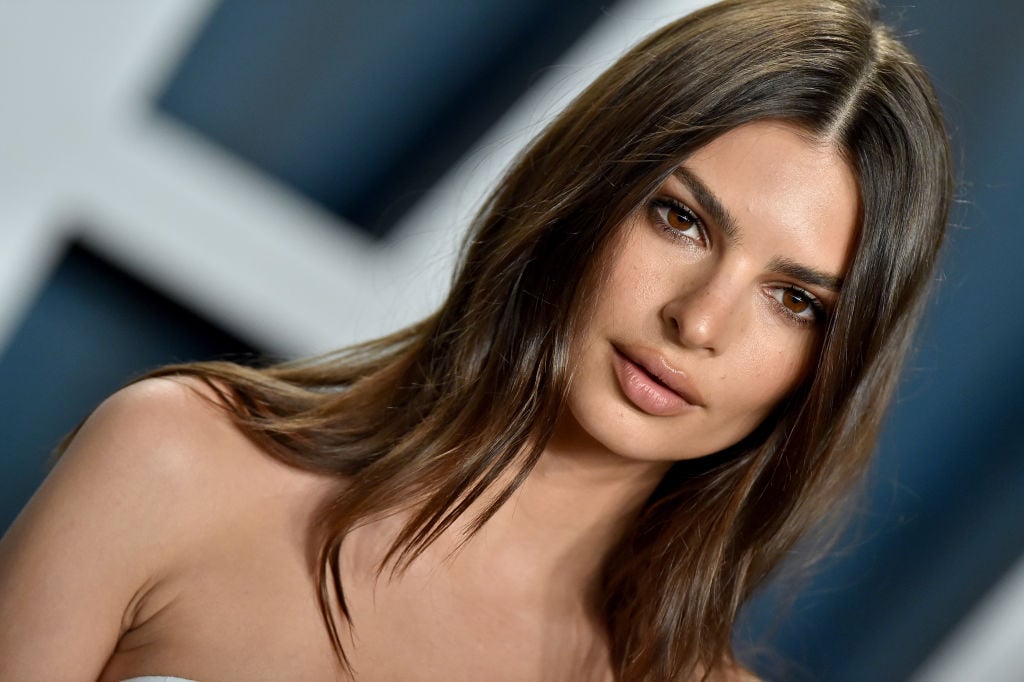 Who is Emily Ratajkowski?
Born in London but raised in San Diego, Ratajkowski was interested in the theater and acting at a young age. By 14, she had signed with Ford Models and her career almost instantly took off. In addition to modeling for major retailers such as Kohl's and Nordstrom, Ratajkowski landed a recurring role on Nickelodeon's iCarly. In 2012, the model appeared in the music video for Maroon 5's "Love Somebody."
Ratajkowski's most controversial role came after Robin Thicke saw her nude cover of Treats Magazine. Thicke immediately cast her in his music video for the song "Blurred Lines." While it was a hit, the video and the song itself took a lot of heat as many thought it ignored the need for explicit consent in intimate situations. However, Ratajkowski disagreed with the critics and said she didn't find the "Blurred Lines" video to be overly sexualized.
Controversy aside, the music video definitely launched her career to a different level. Just a year later, Ratajkowski played the role of Ben Affleck's mistress in the 2014 thriller Gone Girl. In 2018, Ratajkowski married indie filmmaker Sebastian Bear-McClard. The model often posts photos with her husband on Instagram, where she has more than 26 million followers.
Emily Ratajkowski's skincare routine
Recently, Ratajkowski held a Q&A session on her Instagram stories. With quarantine pushing self-care to the forefront of everyone's minds, fans wanted to know how she keeps her skin so beautiful. The model said that her "skin wasn't amazing right now" because quarantine was really "freaking her skin out." That being said, Ratajkowski obliged her fans and shared her refreshingly simple skincare lineup.
Ratajkowski uses a mix of high end and drugstore products in her routine. Pricier items include Dr. Dennis Gross's Ferulic + Retinol Anti-Aging Moisturiser ($75) and Dr. Loretta's Intense Replenishing Serum ($70). Both products help to improve the skin's texture while moisturizing at the same time. More affordable elements of Ratajkowski's routine include a $6 Clean and Clear spot treatment and the $23 Cosrx's Advanced Snail Mucin Power Essence. 
What is snail mucin?
Snail Mucin is actually what it sounds like — snail slime. The product doesn't come from the snail itself, but rather from the secretion they leave behind. It is mainly used as a moisturizer and collagen booster. That's good! Skincare buffs know that more collagen means more youthful-looking skin.
Snail mucin gained popularity in the United States following the rise of the Korean Beauty trend. The fact that the mucus produces undeniable results and can be used with all skin types helped this ingredient find popularity outside of the K-Beauty world. Also known as snail secretion filtrate (or SSF for short), the mucus may also have anti-aging properties.
To gather the mucin, several companies employ a humane technique. Nocturnal snails are placed on a net in a darkened room for 30 minutes at a time before being returned to their natural habitats. An article for New York Magazine stressed that no snails are harmed during the mucus harvest. After the snail mucin is collected, the slime is pasteurized before bottling. If you're on the fence about putting snail mucus on your face, Emily Ratajkowski's dewy complexion might make you reconsider.
Source: Read Full Article