Everything You Wanted to Know About Leonardo DiCaprio and Camila Morrone's Controversial Relationship
Let's get one thing straight: Leonardo DiCaprio has a "disturbingly young" dating history. From getting with a 23-year-old Blake Lively to a literal teen, he has never dated anyone over the age of 25, which is worth a whole TED Talk at the very least.
Today, though, we're here to focus on his blossoming relationship with Camila Morrone. In true Leo form, she is a ripe 23 years old and falls solidly in his dating demo. But that's not all she is, mmkay? With acting chops for days and a super-famous family (which actually connected the two lovers), she's poised to take over Hollywood.
So here's everything you ever wanted to know about his two-year relationship with Camila and what she has to say about their 22-year age gap…other than the fact that she thinks it's nobody's business.
June 16, 1997
Camila made her grand entrance to the world during Gemini season in 1997, but before you fully panic, her love story with Leo did not start there. Actually, their story started around 10 years ago, when Camila was about 12 years old and her former stepdad Al Pacino (Leo's longtime bud) introduced the two. According to W, they're all "old family friends." Er, yeah. Do with that cringe information what you will, and let's move on to when they actually started dating.
May 2017
If you do a deep dive into Leo's entire dating history, you'll notice that the Cannes Film Festival is his favorite time of year to hang out with his current girlfriend, who he never publicly acknowledges. In 2016, he met Sports Illustrated model Nina Agdal there. They dated until he broke up with her a couple of days before Cannes 2017. This is where Camila, who was 19 at the time, came in.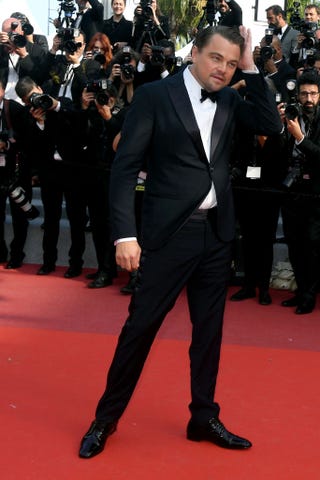 December 2017
Leo and Camila started dating about six months after they reunited in Cannes. Since then, they've been on, like, 20 yacht cruises, vacations, and shopping trips (the foundation of the only relationships I ever hope to be in, TBH). At this point, sources denied reports that the two were dating, but now we all know better.
December 31, 2017
Camila spent New Year's Eve with a fraction of Leo's notorious "pussy posse" and Tobey Maguire's kids in Aspen, Colorado.
February 10, 2018
Leo and Camila attended Ellen DeGeneres's 40th birthday party together, which I'm personally interpreting as the celebrity equivalent of making it Insta official. While there, Leo reportedly placed his hand on Camila's back. The chemistry…it's palpable.
March 30, 2018
The Mickey and the Bear star told Leo to paint her like one of his 20something model exes. No, but for real, Camila did kiss his shoulder while out for a walk in West Hollywood. Close enough.
April 16, 2018
Despite the scorching heat at Coachella, Leo attempted to go undetected in a hoodie and baseball cap while being "PDA-tastic" with Camila during the festival.
July 31, 2018
Taking a break from filming Once Upon a Time in Hollywood, Leo chilled with Camila and her mom on a yacht in Antibes, France. Needless to say, the baseball hats and hoodies made an appearance.
August 12, 2018
If you want to check out the pictures of Leo wearing funny goggles and snorkeling with Camila while on vacation in Italy, may I interest you in this installment of PopSugar's Leonardo DiCaprio Looking Silly While His Model Girlfriend Looks Sexy series?
August 31, 2018
Please prepare yourself for this wild intel from an anon People source that came about eight months after Leo and Camila started dating: Leo is reportedly "very in love and serious" and he and Camila have "talked about getting engaged" because he has "never loved a girl like this" and is even "ready to have kids." W-o-w.
November 28, 2018
Leo and Camila were seen canoodling at Chris Iso's Halloween party. Wait, sorry, that was Regina George and Aaron Samuels. Camila and Leo went to some sports event and tried and failed to look super incognito, per usual.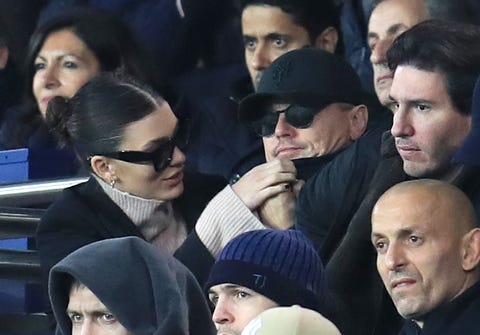 May 21, 2019
Leo made his annual pilgrimage to Cannes with Camila, but "as is his custom," according to Vice, "he didn't identify her as his girlfriend to the press or walk the red carpet with her at any events."
That said, Camila did walk on the OUATIH carpet and later went to an OUATIH hotel after-party—she just wasn't pictured with Leo.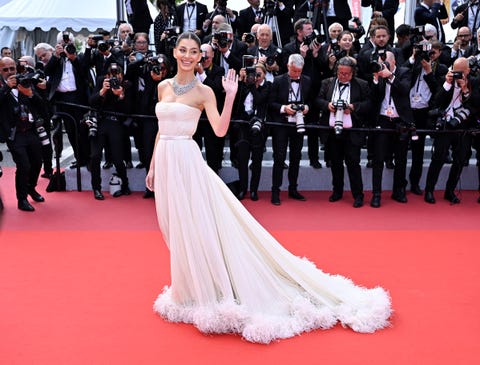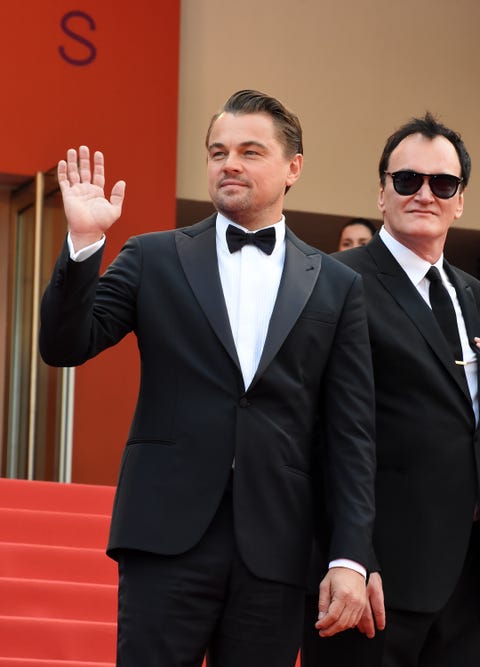 But also, since Camila is her own person with her own career, she was at Cannes to celebrate HER movie, Mickey and the Bear. Leo didn't go to that red carpet, BTW, but he did turn into a major Instagram boyfriend—a title she laughs at—when he took some candid pics of her dancing in a polka-dot dress that same week. Close enough, I guess?
https://www.instagram.com/p/Bxpy3ndA0dc/?utm_source=ig_embed&utm_campaign=loading
A post shared by Camila Morrone (@camilamorrone)
July 25, 2019
Camila posts a pic of Hollywood couple Humphrey Bogart and Lauren Bacall, who famously shared a 25-year age gap. Camila captioned it, "A love like this," and all hell broke loose in her comments section, with people writing things like, "I can't believe what a dork she is posting something like this. It's obv a comparison to herself and Leo. Girl, where are your friends?? Somebody stop her."
https://www.instagram.com/p/B0XQw03pzzG/?utm_source=ig_embed&utm_campaign=loading
A post shared by Camila Morrone (@camilamorrone)
July 26, 2019
Camila later told Vulture that the picture didn't have a "hidden message," but way before that, she took to her Instagram Story to school all the naysayers out there. She said:
Source: Read Full Article