Howie Mandell on his anxiety: I haven't been that open about how dark it gets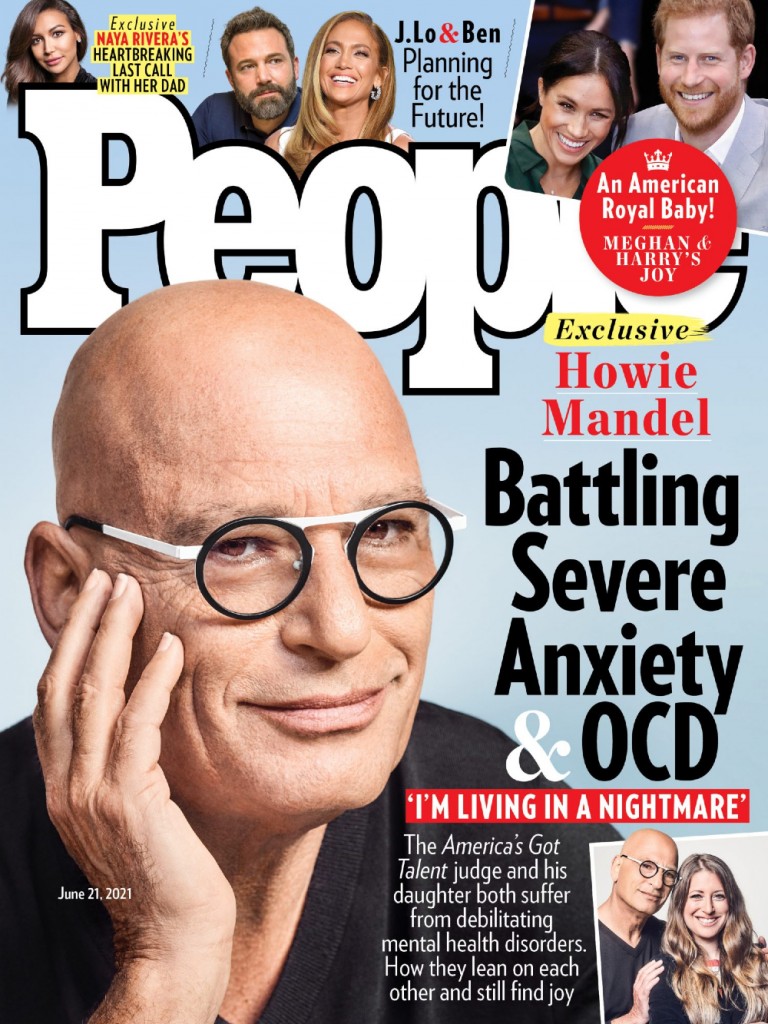 Howie Mandel's been performing comedy since the 70s. I always remember him for putting a rubber glove over his head and inflating it, which is still funny, honestly. But I forget his true big break was as Dr. Wayne on St. Elsewhere. He was good on that show. What I somehow missed was that Howie was the voice of Gizmo in Gremlins and Gremlins 2! I feel like you guys keep this stuff from me on purpose. Despite my ignorance, Howie has been entertaining people for years. In 2006, Howie opened up about having OCD. It was a big admission because very few pubic people at that time had admitted to having the disorder. As with most things in Howie's world, a lot of the discussion surrounding his OCD resulted in jokes. The reasons for that were two-fold: 1) because humor is how he deals with things and 2) because he's never really told how dark it gets for him. In the latest issue of People, Howie explains how low his mental state gets, so people treated it lightly.
Howie Mandel has been living with severe anxiety and obsessive compulsive disorder for nearly his entire life, but for the America's Got Talent judge, every day is still a struggle.

"I'm living in a nightmare," says Mandel, 65, who first exhibited symptoms of his OCD – repetitive and intrusive thoughts and fixations, often brought on by his debilitating fear of germs – as a child.

"I try to anchor myself. I have a beautiful family and I love what I do. But at the same time, I can fall into a dark depression I can't get out of," he tells PEOPLE for one of this week's cover stories.

Wed to wife Terry since 1980, Mandel, who is dad to son Alex, 31, and daughters Riley, 28, and Jackie, 36 (who also suffers from anxiety and OCD), says the pandemic was especially triggering for his mental health.

"There isn't a waking moment of my life when 'we could die' doesn't come into my psyche," he says. "But the solace I would get would be the fact that everybody around me was okay. It's good to latch onto okay. But [during the pandemic] the whole world was not okay. And it was absolute hell."

Diagnosed in his 40s, Mandel didn't open up about his conditions until 2006, and admits he grappled with the decision to do so.

"My first thought was that I've embarrassed my family," he recalls. "Then I thought, 'Nobody is going to hire somebody who isn't stable.' Those were my fears."

Mandel says he's often used humor to get through the toughest moments. "My coping skill is finding the funny," he says. "If I'm not laughing, then I'm crying. And I still haven't been that open about how dark and ugly it really gets."
[From People]
Howie said that when he was dealing with his OCD and anxiety privately, comedy saved him. He said the stage was his comfort zone and prevented him from turning inward. I get what he means about "finding the funny," because that's my coping mechanism too. The issue with that is once you make a joke, most people think you aren't taking it seriously or it isn't that serious. But like Howie said, "If I'm not laughing, then I'm crying." I admit, I heard the jokes about Howie and his OCD and played along, thinking it was no big deal. I read this and realize how brave he is to face us each day and the service he is doing by shedding light on all this. I had no idea.
Later Howie addressed how people note what they consider "inconsistencies" such as his being able to hug someone or shake a hand. He said this is a common misconception with OCD. He can shake hands, but he can also become fixated after as well, like worrying he didn't wash his hand enough and go into a hand washing loop for hours. Once again, Howie said he gets how that scenario is funny on the surface and he may even tell it as an anecdote. But the truth behind it is incredibly painful. I think that's a really important lesson he brings us. It's okay to laugh with someone's pain when they give you that permission, but don't dismiss it. It doesn't go away just because they found a way to cope with it.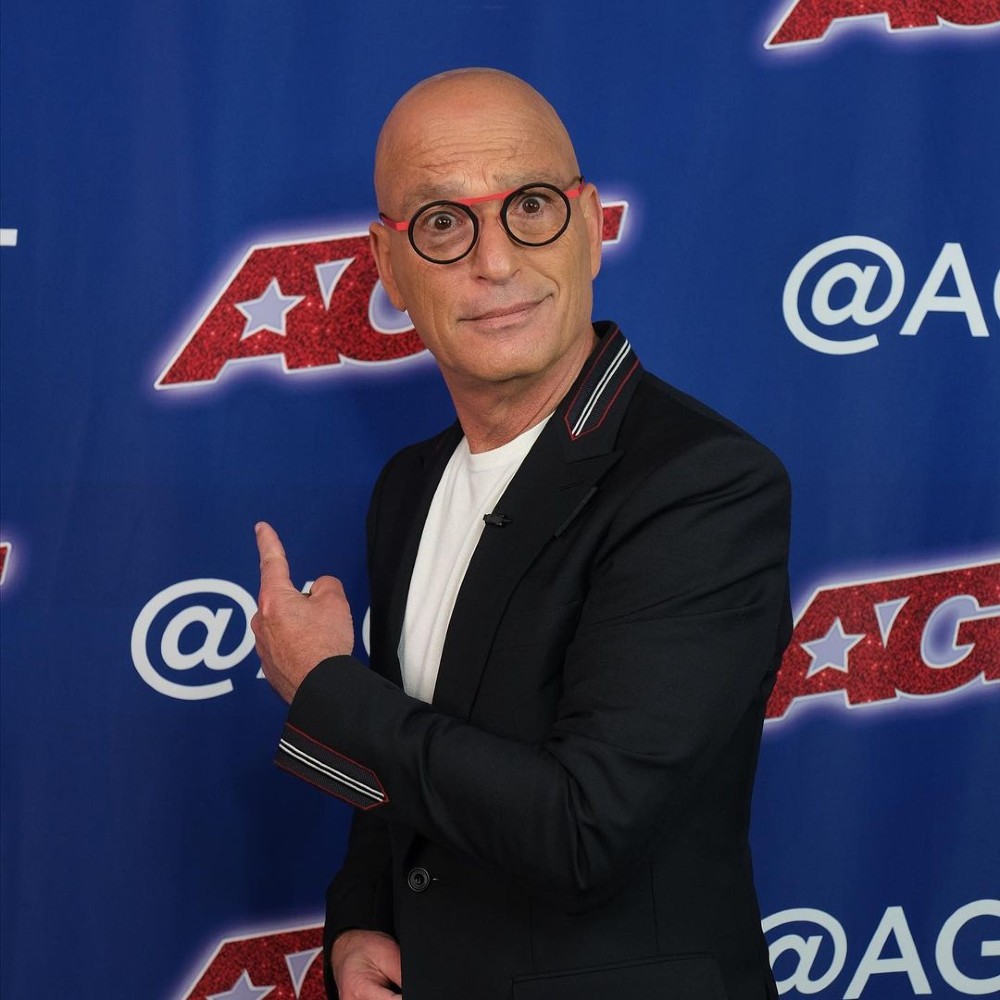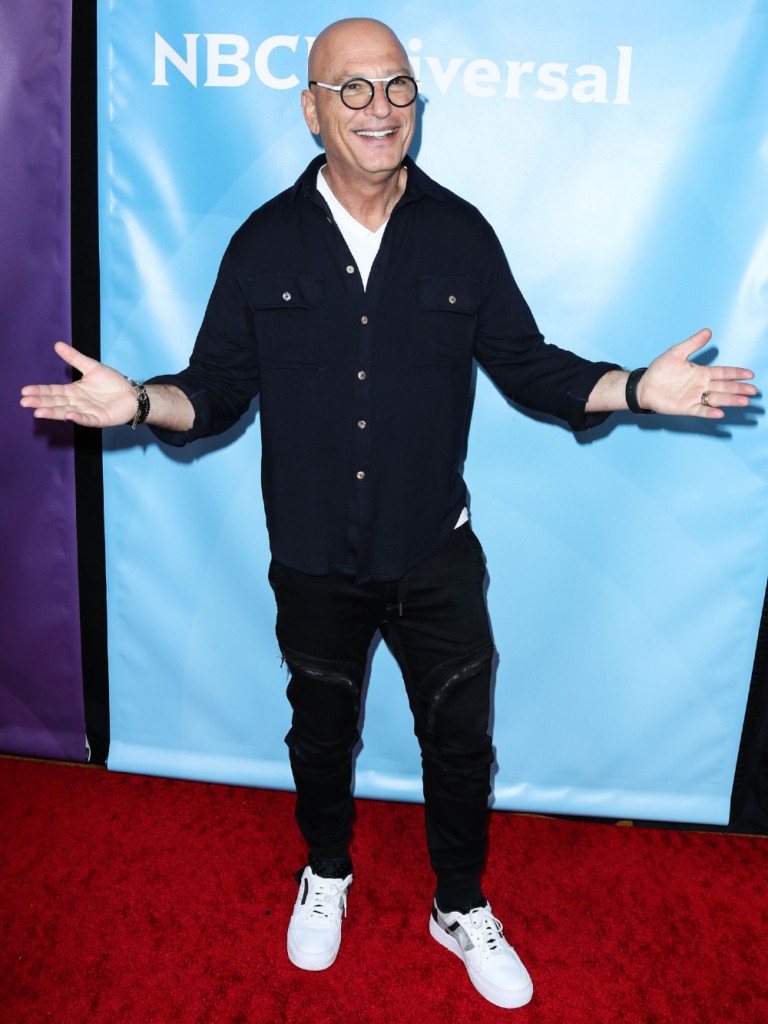 Photo credit:People, Instagram and Avalon Red
Source: Read Full Article