If William Shatner's First TV Show Had Been More Successful, He May Never Have Joined 'Star Trek'
Over the past few decades Hollywood has seen its fair share of talented celebrity actors and actresses. William Shatner is most definitely one of them. Shatner first began exploring a career as an actor from a young age.
His first acting appearance came in 1951 when he played a crook in The Butler's Night Off.  Quite sometime later Shatner would appear in Star Trek for one of his most popular and beloved roles.
Apparently, the television series For the People indirectly played a very important part in Shatner's timeline when it came to landing his popular role on Star Trek. Find out what happened all of those years ago to allow Shatner to land the role of a lifetime.
What was the television series 'For the People' about and what role did Shatner play?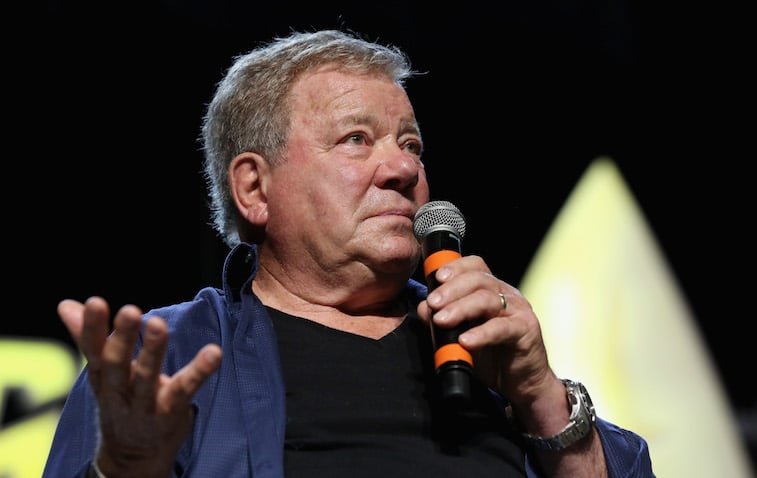 RELATED: 'Star Trek': Why William Shatner Doesn't Want to Play Captain Kirk Again
In 1965 Shatner was cast in the new television series For the People. Shatner played an assistant D.A. in the show that was centered around crime and drama in the city of New York.  The series had similar themes and storylines with its competitor The Defenders.
For the People began airing around the same time as its rival show, and, unfortunately, couldn't keep up. After 13 episodes, For the People was officially canceled. The show ended after just one season. However, as some fans may be surprised to learn since For the People was such a flop it ended up indirectly changing the trajectory of Shatner's career.
Find out how this disappointing new led Shatner to a game-changing opportunity in the entertainment industry. 
How did the cancellation of 'For the People' ultimately help William Shatner's acting career?
Shatner was probably very upset when he learned the television series he was acting in was being canceled. Usually, this wouldn't be interpreted as a good sign. However, in Shatner's case, the timing was on his side.
In 1965 For the People was unexpectedly taken off the air and Shatner found himself suddenly looking for a new project as well. As the stars and fate would have it, Shatner was able to secure the infamous role of Captain James T. Kirk in the popular science-fiction series.
It is safe to assume Star Trek fans are grateful for the uncanny and coincidental timeline. 
What has William Shatner been up to since the 'Star Trek' series?
RELATED: The Time William Shatner Insulted 'Star Trek' Fans on 'Saturday Night Live'
Shatner definitely didn't slow down after the successes of Star Trek. It is astounding how many film and television appearances the talented star has made since. TekWar and 3rd Rock from the Sun were just two of the many series Shatner appeared in during the 1990s.
He was also known to make guest appearances on shows like The Fresh Prince of Bel-Air and Cosby. Shatner didn't limit himself. He often took on roles just for voice acting or narration. The actor's powerful presence is most likely what else gave him an edge during his acting performances. More recently, Shatner has been on the television mini-series The Indian Detective and Breaking Ground.   
Fans are curious to see if Shatner will reveal any other acting projects or appearances down the line. Shatner is currently 89 years old and seems to be doing exceptionally well for his age.
His fans and the public are often shocked to hear the star spent more than fifty years working in the acting industry. Shatner's career speaks volumes to his passion and work ethic. Role after role and set after set Shatner shared his talent and charm with the world.
It is hard to say what would have happened if For the People stayed on the air, but, luckily, despite the roller coaster of events, everything worked out for the famous actor.
Source: Read Full Article