Ina Garten's Delicious Barefoot Contessa Chicken Recipe Is an 'Easy' Weeknight Dinner 'But Special Enough for Company'
Ina Garten has a variety of foolproof chicken recipes that make quick weeknight meals but she says her chicken with shallots recipe really checks all the boxes. It's an easy recipe but it's "special enough for company" so you can put it on your dinner party menu.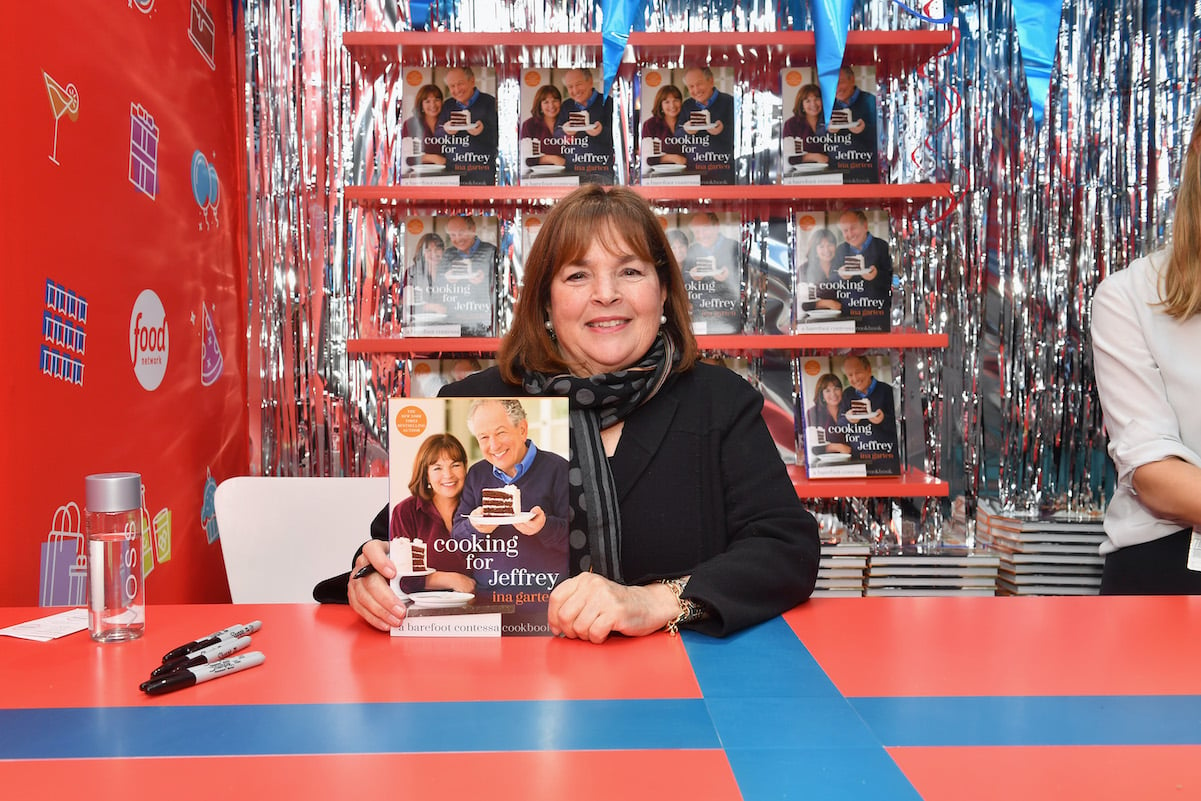 Ina Garten's chicken with shallots recipe is an easy meal
While demonstrating the chicken with shallots recipe on her Barefoot Contessa cooking show, Garten explained that it's "easy but special enough for company."
The recipe only has a handful of ingredients and doesn't require much prep time but is full of flavor. Garten begins by patting the skin-on chicken breasts so they brown better. Then she seasons the chicken with salt and pepper before adding them, skin side down, to a cast-iron skillet with olive oil.
Garten explains that she asked the butcher to remove the bone from the breasts "because it's just a little more elegant — it's really the same chicken as on the bone but just think of how much better it looks."
"I love this chicken because it has a sauce that has cream and shallots and lemon," Garten added. "It's just great flavor with the chicken. It's so easy."
She cooks the chicken for 5 minutes without moving it so that it sears well. The oven does the rest of the work! Garten flips the chicken over and places the pan in the oven, cooking it at 425 degrees Fahrenheit for 12 to 15 minutes until it's "perfectly cooked and beautifully browned."
The shallot sauce is the star of Ina Garten's chicken recipe
While the chicken is cooking, Garten combines the sauce ingredients — dry white wine, freshly squeezed lemon juice, and shallots. The sauce cooks over medium-high heat for five minutes until it's reduced to two tablespoons. Then she adds heavy cream, salt, pepper, and butter.
Once the chicken is done, Garten plates it and spoons sauce over the top.
"I think everybody needs an arsenal of really easy dinner party dishes when people are coming over at the last minute," she said, adding that the recipe works for "weekday dinners" too.
You can find the full recipe on the Food Network website.
Ina Garten's baked lemon chicken is another easy weeknight dinner
Garten's baked lemon chicken recipe is another quick and easy weeknight dinner that the Barefoot Contessa star said she makes often.
While demonstrating how to make the lemon chicken recipe on her  cooking show, Garten shared her first-hand experience with making simple dishes. "One of the most important things I learned running a specialty food store is how to make really simple things that have high impact — lots of flavor," she explained.
"This lemon chicken breast that I make all the time for dinner is exactly that," she added.
The recipe is perfect when you're short on time because it's quick to prepare and get it in the oven."It's a chicken breast dish that I just throw in the oven and forget about it … and it has so much flavor," Garten explained. "The whole thing takes like five minutes to put together."
Source: Read Full Article