Inside Christina Haack's $2.5 Million House Near Nashville, Tennessee
Christina Haack recently bought a new house in Newport Beach, but she still has her second family home near Nashville, Tennessee. Here's an inside look at the HGTV star's $2.5 million house in the country.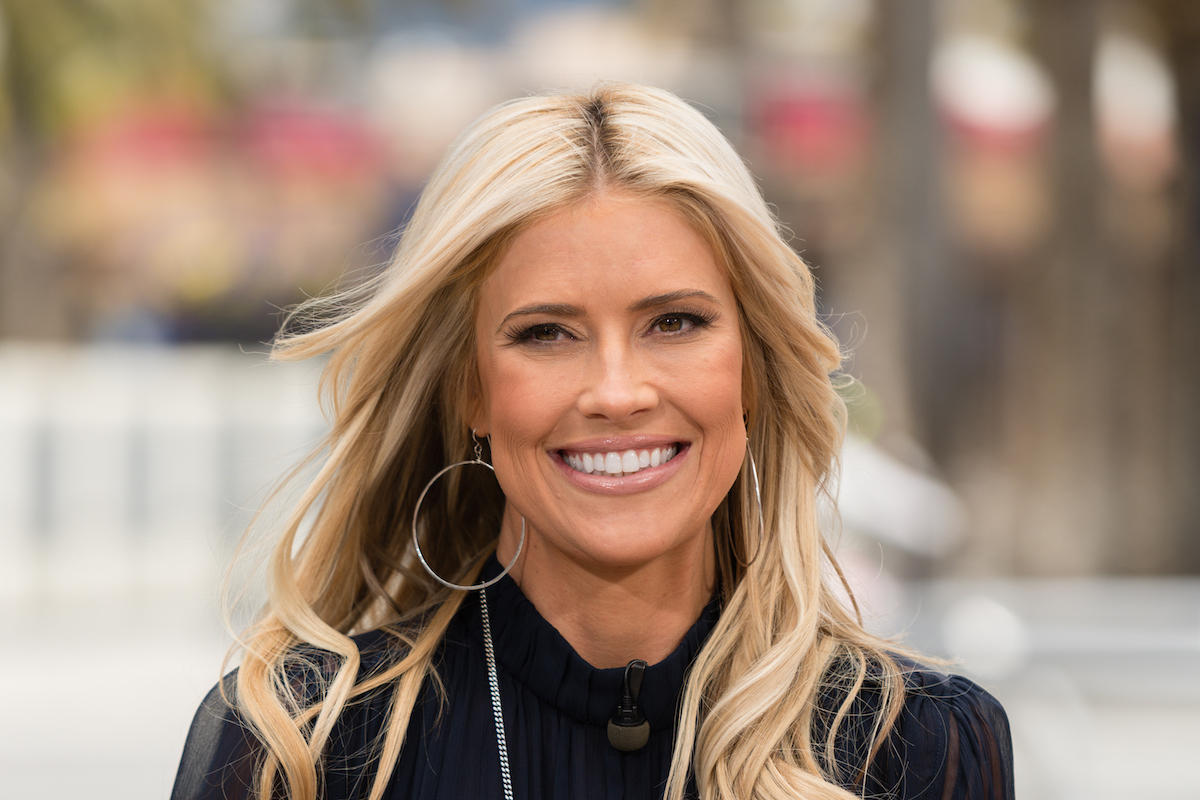 Christina Haack purchased her Tennessee home during her divorce from Ant Anstead 
Flip or Flop star Christina Haack bought her house in Tennessee amid her divorce from her second husband, Ant Anstead. The couple filed for divorce in September 2020, and it was finalized in June 2021.
"I fell in love with Tennessee when I took the kids out there in October to visit my friend and nutritionist Cara Clark who had recently moved out there," Haack told People in May 2021. Haack shares two children with her first husband, Tarek El Moussa, and one son with Anstead. 
"Tennessee is gorgeous and the people out there are so nice," the Christina on the Coast star added. "Being out there on all that land reminded me of my favorite childhood memories, which were staying summers on my grandparents' farm. I felt so carefree and loved taking out their quads and hanging with my cousins on all the land."
On New Year's Eve 2020, Haack returned to Tennessee to visit her friend again. She checked out some real estate while she was there and ended up making an offer on a farmhouse. She snapped the home up for $2.5 million after it had only been on the market for one day.
All the details of Christina Haack's $2.5 million Tennessee house
Christina Haack's home in Franklin, Tennessee was built in 2017 (per Dirt). It is located on 23 acres of wooded land and is about 25 miles away from downtown Nashville. 
The 5,000-square-foot farmhouse has six bedrooms and five and half bathrooms. The exterior is bright white with a wrap-around front porch, a swimming pool, and a four-car garage.
The interior has a rustic farmhouse design, featuring vintage brickwork, custom wagon-wheel light fixtures, wood beams, and rough-cut stone. It also has vaulted ceilings, barn-style sliding wood doors, and a brick fireplace.
The sprawling grounds are dense with greenery, offering Haack and her children plenty of room to play and explore.
The HGTV star's house in the country is her second home 
While there is plenty of room at Christina Haack's Tennessee house for her to live there comfortably with her new husband, Joshua Hall, and her three kids, the HGTV star uses it as a vacation home. Her primary residence is in Newport Beach, where she recently purchased a brand new house.
Before her recent move back to Newport Beach (where she previously lived with Ant Anstead while they were married), Haack was living in Dana Point. The Flip or Flop star shared an Instagram post on April 23 revealing the move.
"We moved to Dana Point last summer after falling in love with the ocean view. We still LOVE the view but among other things we don't love the 90 minute round trip drive to and from the kids school," Haack captioned a smiling photo of herself with Hall and her children.
"Back to Newport we go. Near school and friends and work. Our new home is our long term family home," she wrote. "Coming from a restless soul my soul is ready to rest. At 38 I'm exactly where I want to be and can't wait to make the next house our home. 🙏🤍"
Source: Read Full Article