Jennifer Lopez & A-Rod won't be getting back together but he really wants to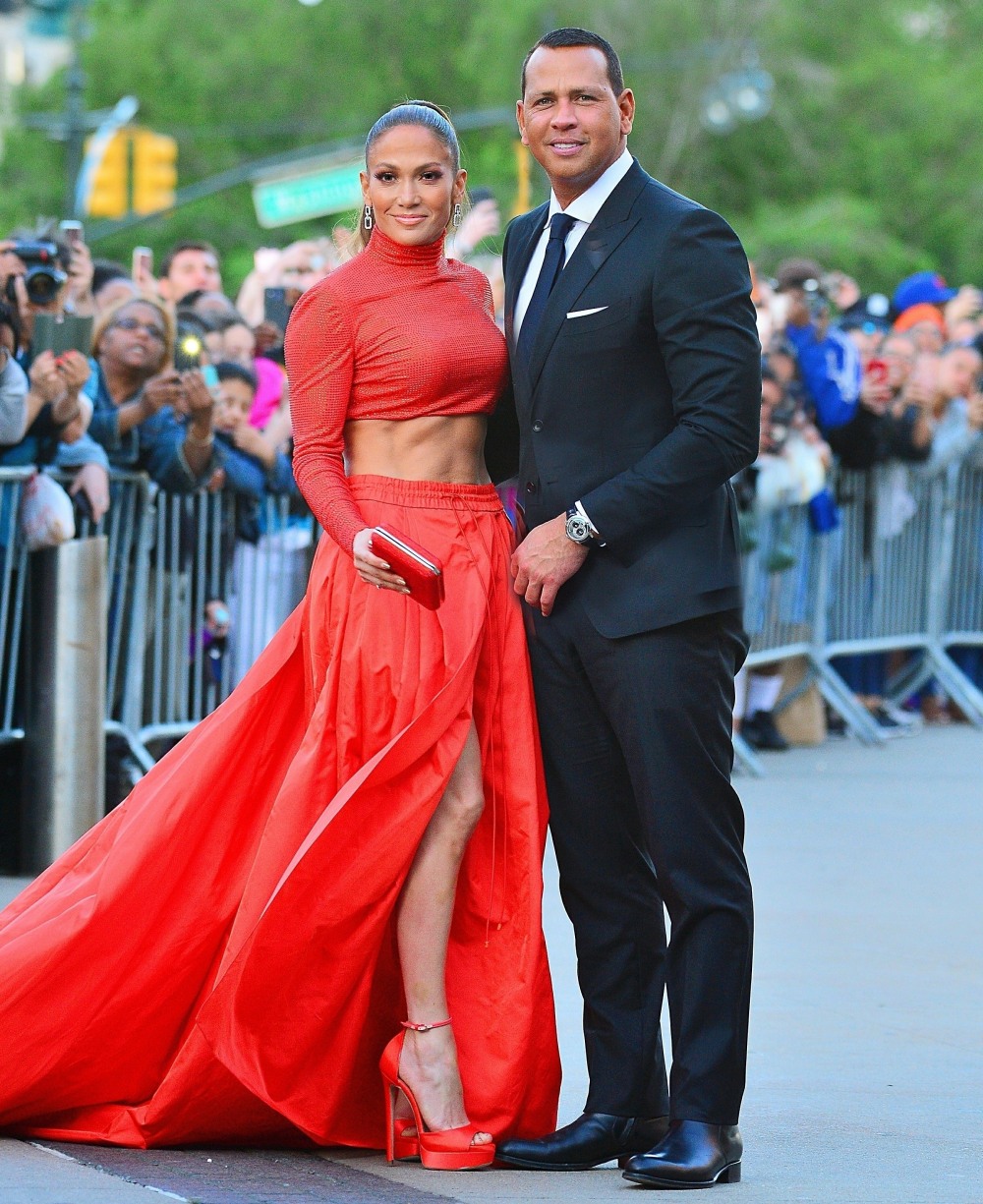 Jennifer Lopez and Alex Rodriguez broke up officially two weeks ago. They broke up because Jennifer was finally over it, and more specifically, over him. We tried to tell her that A-Rod is a douche and a cheater but she had to see for herself. I'm happy that she's rid of him and it amuses me that she's probably keeping the ring too. But Jen and A-Rod were seen out at dinner together a few days ago, so people were wondering what was up. As it turns out, he's trying to worm his way back into her heart, or possibly her pants.
Why they reunited for dinner on April 25 at the Hotel Bel-Air in Los Angeles: They went there to "talk business and how to move forward in a friendly way," a source close to Lopez tells PEOPLE. "Jennifer and Alex are figuring out how to be exes and still remain friends," says the source.

Their main priority is their kids: They want to make sure sure their kids — Lopez's 13-year-old twins Max and Emme, with ex-husband Marc Anthony, and Rodriguez's daughters Ella, 13, and Natasha, 16, with ex-wife Cynthia Scurtis — "are okay. They want to be as considerate of them as possible. Jennifer has been such a big part of Alex's daughters' lives, and she will continue to be a big part," the source says of Lopez, who posted a sweet birthday tribute to Ella as an Instagram Story on April 21. "She loves his girls. Their split is trickier because of the kids."

She's going to keep living in Miami too: "Jennifer's kids attend school in Miami, so this will still be their home base," says the source.

Post-breakup, J.Lo is fine: Lopez has been "fine," says the source. "She is very strong and will continue to follow her heart." Now that filming has wrapped on her comedy Shotgun Wedding, Lopez is looking forward to a break. "She is pretty tired from the intense filming schedule," the source says of the star, who filmed in the Dominican Republic over the past few months. "So she is hoping to take a few days off soon to recharge."

A-Rod is not fine: On the other hand Rodriguez — who currently appears as a Sunday Night Baseball analyst on ESPN — is having more difficulty moving forward. "Alex seems to have a harder time letting go," adds the source. "He still wants to get back together with Jennifer. But to her, their relationship is over."
[From People]
It's cracking me up that Jennifer's publicist keeps going to People Mag to talk about how A-Rod sucks and he's obsessed with Jennifer and she's totally over it. I hope that becomes a weekly feature! Checking In With J.Lo: She's Still Embarrassed About A-Rod! Anyway, of course Jennifer is fine, she's made of teflon. And of course A-Rod is desperate to get back with her, she gave him relevance. I do feel bad for the kids, but I'm sure Jennifer will still be part of his daughters' lives. You know who else is beyond thrilled about all of this? Marc Anthony. I thought he was still married to his fourth wife but no… he's not married at the moment. Ten bucks he tries to convince Jennifer to remarry him.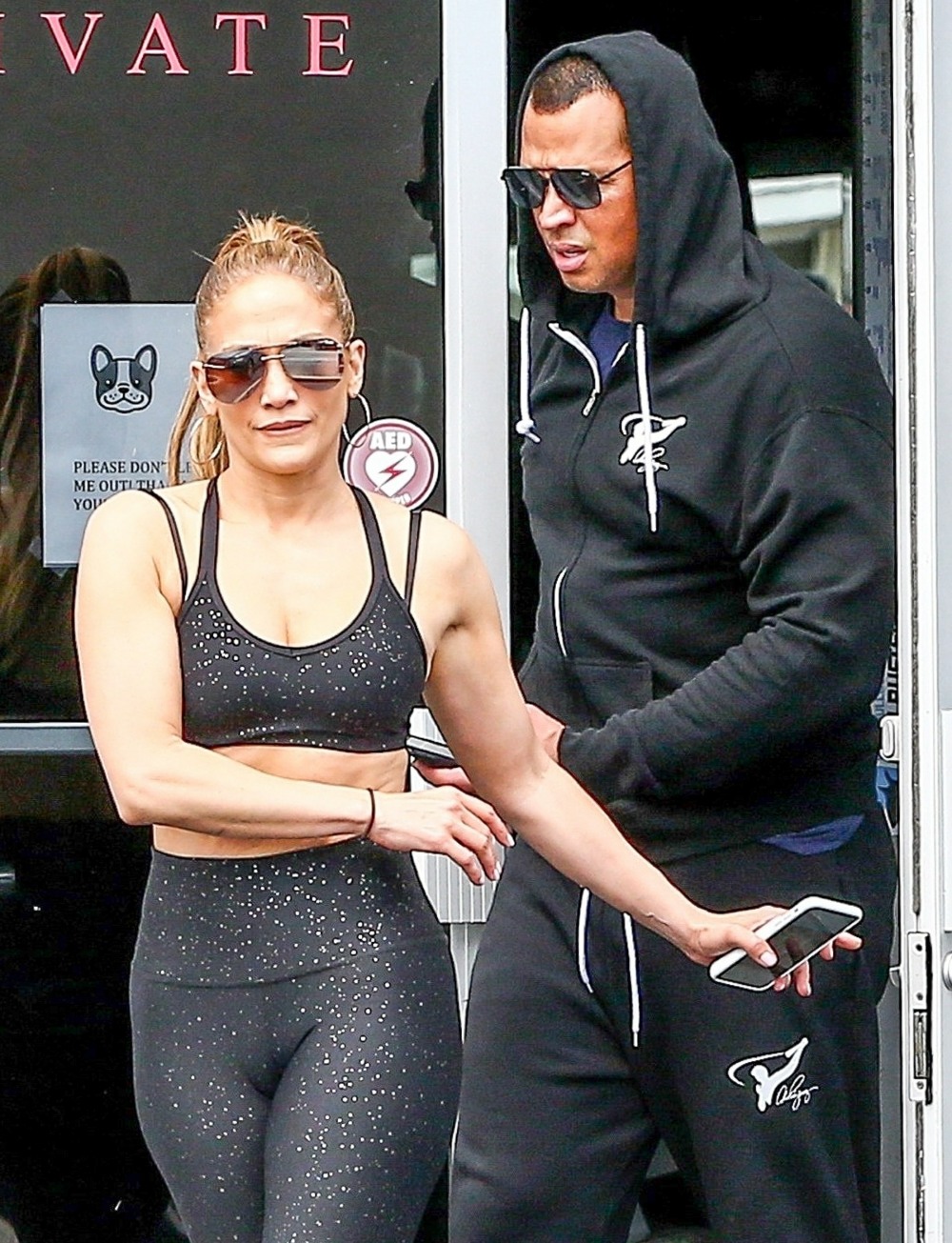 Photos courtesy of Avalon Red, Backgrid.
Source: Read Full Article