Kanye West's Yeezy Season 8 Runway Clothes Are 'Servicewear' For His Staff
Kanye West used to be known solely as a musician, with albums that have reached the top of the charts, year after year. However, over the years, West has moved into multiple different spaces, creating businesses that have gone on to eclipse his music ventures.
In addition, his marriage to Kim Kardashian has given the star increased visibility. These days, West regularly makes headlines, as much for his bizarre Twitter rampages as for his businesses.
To West's credit, he keeps forging on with new and innovative projects — most notably, his bestselling Yeezy clothing line.
Kanye West began his career as a rapper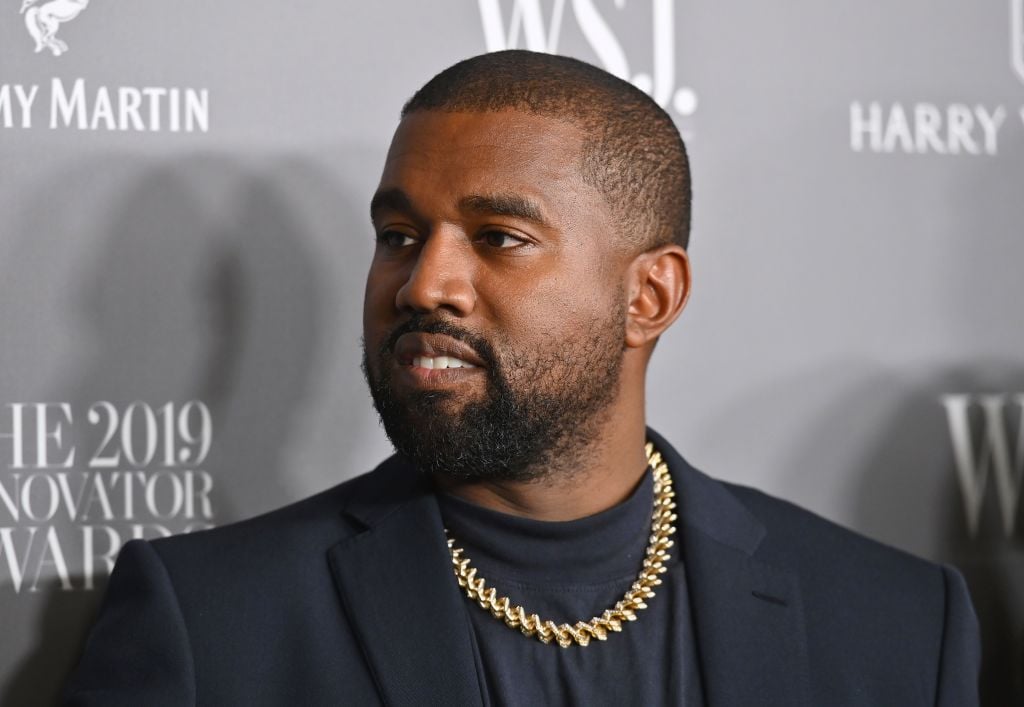 Born in 1977, West has a classic rag to riches story. Raised primarily by his mother, West developed an early interest in poetry and the arts, and by his late teens, began working in a recording studio.
West's career began with writing and producing music for other artists, and it wasn't until the early 2000s that he began releasing music of his own. His 2004 album, The College Dropout, was an immediate hit, and West rose to the top of the charts.
For the next several years, West rose in popularity to become one of the biggest stars in popular music. Controversial from the start, West never hesitated when it came to speaking his mind and often spoke out on hot-button issues. Many loved him, a few hated him, but no one could deny that West was around for the long haul.
Kanye West's Yeezy line is incredibly popular
Almost from the start of his career, West has shown a strong interest in fashion and design. In the early 2000s, he worked on a line of silk scarves, before releasing a shoe line that has become overwhelmingly popular with fans. Still, his clothing line is probably West's most controversial fashion venture.
In 2015, West officially launched his Yeezy clothing line. The line typically features a lot of neutral shades, loose silhouettes, and lots of athleisure-inspired pieces.
Critics have not always loved the clothes West design. However, there are certain pieces that have become standards, and West is often credited with popularizing items like shearling coats, vests, bicycle shorts, and bomber jackets. Kardashian frequently models West's pieces, which also helps to boost the popularity of the line. These days, West is almost better known for his work as a fashion designer than for his music.
What vision does Kanye West have for Season 8 of his clothing line?
With a brand-new season of Yeezy debuting, West is busier than ever. Recently, he did an in-depth interview with GQ magazine, where he discussed his creative process and his unique vision for his Yeezy line.
West admitted that much of his Season 8 Yeezy line was envisioned and created to be "servicewear" for the Yeezy campus staff, which will include cooks, nannies, housekeepers, and other staff members. So far, the Yeezy campus project is scarce on details but could start to take more definite shape within the next several years.
As for his creative process, West revealed that "colors are my fresh air. And every piece that I make, it's not only something that I would wear—I would never make anything that you wouldn't catch me in—they're also art pieces."
It is clear that Kanye West has his plate full for the foreseeable future and that he has no intention of slowing down. Fans can surely expect to see even more from West in the coming months.
Source: Read Full Article