Kim Kardashian is throwing herself a 40th birthday party on a private island
190 Million seriously I love u guys so much!!! 🤗 I appreciate you all more than you know! Please VOTE! You have the power to change your future!
Kim Kardashian turns 40 years old tomorrow. It's a big deal, and I can only imagine the kind of spectacle she would have created around herself if this year was not all about lockdowns and the pandemic. In other interviews, Kim has sworn up and down that she wasn't going to do some big blowout for her birthday because of *waves hands around* everything. But Kim still figured out a way to get around California lockdown regulations, apparently:
Kim Kardashian is secretly hatching a plan to fly about 30 of her closest family and friends via private jet to a private island to celebrate her 40th birthday, Page Six can exclusively reveal. The star, who turns 40 on Wednesday, has rented a luxury private tropical island or retreat, speculated to be in the Caribbean, but is strictly refusing to tell any of her guests the exact location.

Instead, her guests will all be picked up in the early hours next week to board a jet, and only then will they learn the party destination. Sources say the guests have already been tested once for COVID-19 and will be retested again over the weekend to ensure everyone on the trip is safe.

Those making the cut on Kim's exclusive birthday list include mostly family, including husband Kanye West, sisters Khloé, Kourtney, Kylie and Kendall and mom Kris Jenner — who sources say despite being the family matriarch hasn't even been told the destination. A handful of very close friends have been invited, including Jonathan "Foodgod" Cheban.
[From Page Six]
Sources say that the trip will probably happen next week, so not ON her birthday. Some people think that Kim has rented out Necker Island, which is Richard Branson's private island. Perhaps Kamalame Cay, which was rented out by Serena Williams? Or perhaps Bora Bora. Who knows.
Clips and quotes from Kim's appearance on My Next Guest Needs No Introduction have also been making the rounds, and David Letterman got her to talk about her work on clemency and pardons with the Trump administration:
Kim Kardashian says she was warned that working with President Trump would kill her reputation. "Trust me, everyone called me and said, 'Don't you dare step foot in that White House or your reputation is done.' And I said, 'I have to step foot in there or these people's lives don't have a chance,' " said the reality TV star — who famously convinced Trump in 2018 to commute the life prison sentence of Alice Johnson, a non-violent drug offender.

"Hopefully, for the next multiple administrations, I'll be working with the White House, helping them with clemencies,'' Kardashian said. Letterman, during the interview taped in early 2020 but set to air in his new season, tried to push her on what he called Trump's "unacceptable behavior by a president.'' Kardashian only replied that she was "extremely grateful'' to be working with the administration on criminal justice reform.
[From Page Six]
I don't really admire Kim's work specifically with the Trump administration, but I also think it is what is. She walked into it knowing full well what she was doing and who she was aligning herself with and that she was allowing herself to be used as a prop by an unhinged fascist. And to her, the ends justified the means. But it's a joke to think that she could get any kind of access or entry to, say, a Biden White House.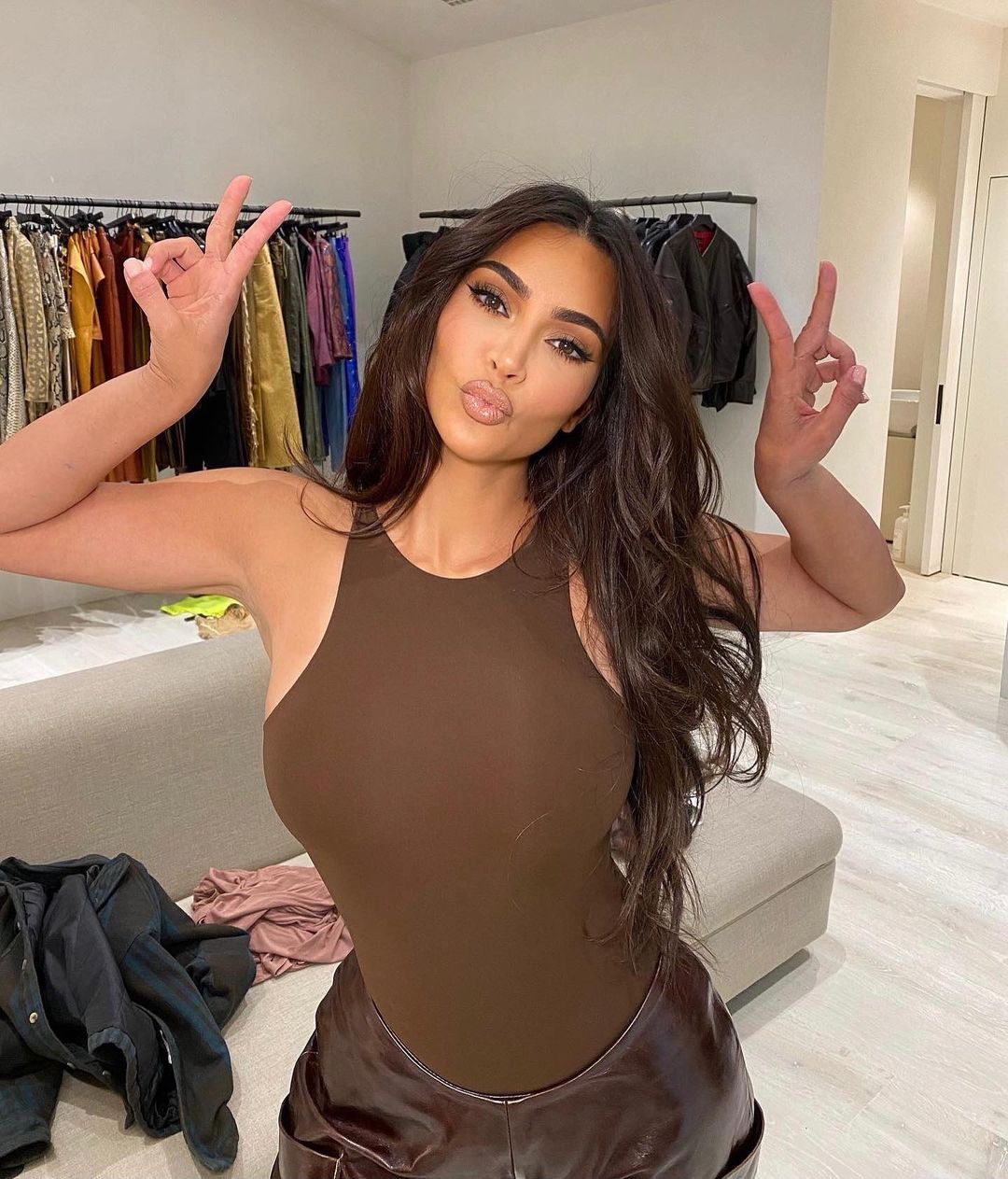 Photos courtesy of Instagram.
Source: Read Full Article