Kris Jenner Reveals Why She Loves Talking About Sex With Her Kids
Kardashian matriarch Kris Jenner is one of the most famous moms in the world. She turned her Beverly Hills family into nothing shy of an empire, and she has somehow forged professional relationships with all of her kids while still maintaining those personal relationships. But it's partially because Jenner is more than just a mom; she's a manger, but also a friend — and she's totally not afraid to talk about sex with her own children.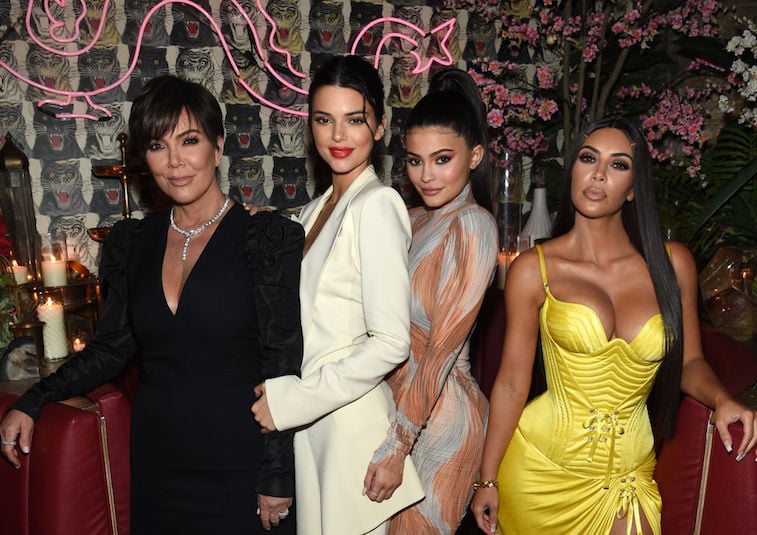 Kris Jenner has built a very successful family
Back in 2006, a friend of Kris Jenner's joked that her family needed a reality television show. Kim Kardashian West's modeling career had just taken off, and although she was pretty well-known, there was so much more going on behind the scenes that Jenner wanted people to know about. With six kids, plenty of chaos, and a lot of money, the family had all the workings of a successful show. Keeping Up With the Kardashians premiered in 2007.
Fast forward more than a dozen years, and the Kardashian-Jenner family is now one of the most well-known families in the world. Jenner's youngest daughter, Kylie Jenner, is a billionaire, while Kendall is a famous model, Kim is married to Kanye West, Khloé has a clothing line — you get the point. And it all comes back to Jenner's ability to make help her family rise to fame.
Her family is known for being extremely open with each other
Part of the reason the Kardashian-Jenner family has seen so much success is because of the dynamic that's been captured on the show for so many years. The kids aren't afraid to talk about anything with each other, from relationships to sex to general life advice. And with so many kids at so many different ages, there has always been plenty of drama to go around.
Jenner enjoys talking to her kids about sex
To some, talking about sex with their kids might feel a bitawkward. But Jenner once revealed that she actually enjoys talking about it. Accordingto DailyMail, Jenner said in an interview that sex is "natural" and should bediscussed.
"Sex is a natural part of life, not something you sweep under the rug," Jenner said. "Every single one of my children has come to me to talk about sex-related issues, for one reason or another, because they feel very comfortable talking about it." Jenner seems to think that, because sex is natural, it's perfectly fine to discuss it. While some people don't feel this way, it certainly would be easier to talk about it if everyone adopted Jenner's attitude about the subject.
She recently revealed which of her kids will likely get pregnant next
Jenner also seems to have no trouble talking about when herkids might expand their families. In aninterview with Ellen DeGeneres back in February, Jenner was asked whichchild might be the next to announce a pregnancy. "Kourtney, or maybe Kylie,"Jenner answered. She even suggested that Kendall could be next.
Jenner has always had a very open relationship with herkids; it's part of what has made their family so enjoyable to watch.
Source: Read Full Article