Meghan Markle Is 'Really Starting To Feel Like Herself Again' While Volunteering With Prince Harry
It's been months of nonstop changes for Prince Harry and Meghan Markle, but not even a career change, two huge moves, and a global pandemic can keep this power couple from finding their groove again!
Despite all of the stress that's come with the pair's recent relocation to California, sources say the former royals have wasted no time settling into their new normal. For the charitable couple, this includes lending a helping hand to the hard-working folks in El Lay who've stepped up to provide aid amid the coronavirus quarantine.
A source told Entertainment Tonight the Duke and Duchess of Sussex joined Project Angel Food to deliver meals on Wednesday in West Hollywood, California, to 20 clients living with critical illnesses. According to the organization's executive director Richard Ayoub, the pair first volunteered on Easter Sunday, but asked to participate again!
Ayoub said he was absolutely thrilled with Harry and Meghan's decision to work with the non-profit agency:
"They told us they heard our drivers were overloaded and wanted to volunteer to lighten the drivers' workload."
The Duchess was reportedly aware of Project Angel Food's work from growing up in the area and the COVID-19 outbreak provided an opportunity for them to work together. The couple adhered to social distancing guidelines and wore masks and gloves — but Ayoub says they gave 100% of their effort to the cause:
"I am blown away that they chose us. They care about our vulnerable population. Our clients are most at risk to contract the coronavirus, having compromised immune systems including heart disease, lung disease, diabetes, and most are over the age of 60."
Way to step up!! It's certainly a smart and helpful way to get acclimated to their new community during hard times. While this is all still a huge transition for Harry, it's more of a homecoming of sorts for his wife.
Meghan is "really starting to feel like herself again" after the big move back to LA with her husband and son Archie Harrison, according to an insider at Us Weekly:
"Harry and Meghan were really excited to move to L.A. The timing is tricky of course, but this is something they've been hoping for and seriously planning for several months now."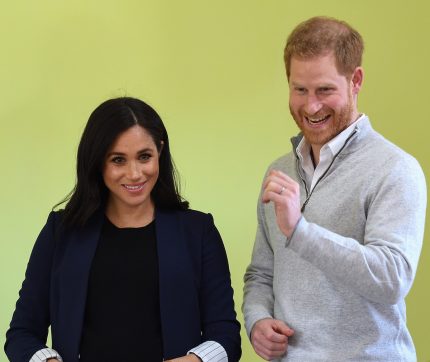 The rough adjustment period to their "new normal" and mixed reactions from their family across the pond pales in comparison to how happy they feel now:
"They've been looking forward to , and they're very content and happy to finally be all settled in. And of course, Meghan feels more at home too and she's really starting to feel like herself again."
Another confidant told the outlet Harry is just as "excited for the future" with his growing family:
"For Harry, the thing is, he's always wanted Meghan to be happy, safe, and comfortable. He will go wherever she goes, and he's made that clear … It's the next chapter for him, and a breath of fresh air from his former duties."
At least for right now, the "next chapter" means getting through the coronavirus quarantine together!
On Wednesday, Prince William's brother participated in a video chat with some families and employees of the charity WellChild (of which he is a patron), where the group shared how they've been holding up amid the COVID-19 health crisis.
Noting he's "not too bad," Harry added:
"It's certainly strange times, everyone is experiencing the same thing in a unique way."
He went on to compare life at home with his adorable 11-month-old son Archie to the org's workers, who care for seriously ill children and young people in the UK:
"I can't even begin to imagine how hard it is for you guys. Having one kid at 11 months old is enough, so to see what you guys are going through on a day-to-day basis, honestly, so much respect to every single one of you."
He spoke at length about the importance of embracing family time during hardship:
"Being able to have family time, so much family time where you almost think, 'Oh, do I feel guilty for having so much family time?' You've gotta celebrate those moments where you just are on the floor rolling around in hysterics because of something that's happened and then inevitably half an hour later, maybe a day later, there's going to be something you have to deal with and there's no way you can run away from it. You can't even distract yourself in a different room."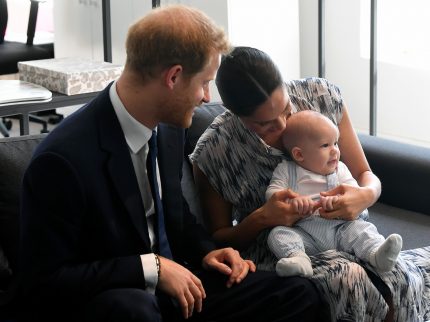 The proud father of one also shared, "none of us should be in this situation, but we are," before offering some words of hope about life post-coronavirus:
"I think when you've been through hard times you really come out so much stronger, not just for yourself, not just for your family, but for other people as well. Certainly from a mental health point of view, if you've ever been through that, you want to make sure no one else struggles or no one else goes through what you've been through."
Here's the full convo:
We continue to wish their family the best during this new chapter of their lives and we can't wait to see what else they accomplish together in the Golden State! Stay safe out there, too, y'all!
Related Posts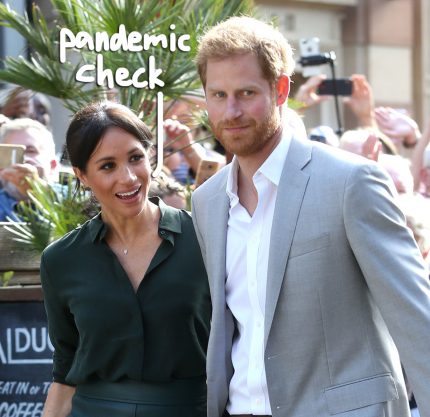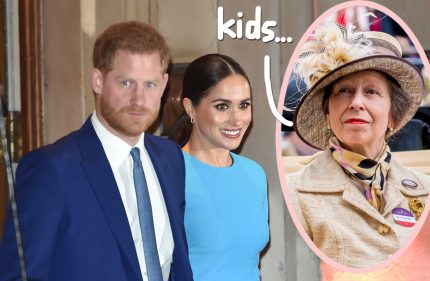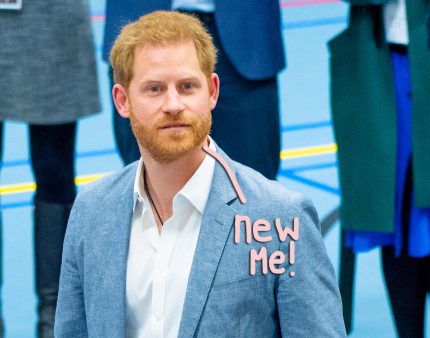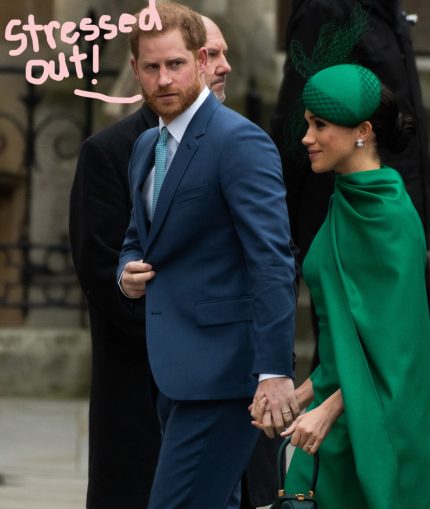 Source: Read Full Article