Melania Trump is selling NFTs (for charity) of her cobalt blue eyes
https://www.instagram.com/p/CXjgGGMFCZm/
A post shared by Melania Trump (@melaniatrump)
Please don't make me form a strong opinion about NFTs. The NFT conversation is, in my opinion, increasingly stupid. I've seen some artists claim that NFTs are a godsend, that selling NFTs supports them and their work, and I believe that. I also believe NFTs are f–king stupid. From what little I understand, you're basically selling a digital copyright to someone… and that's it. And they've made all of these acronyms and it's all about cryptocurrency and how everything is bad for the environment and bad for art. Many believe it's all just one big scam. Which, of course, made Melania Trump's ears perk up. A scam, you say? Well, Melania knows all about that.
In one of her first public endeavors since leaving office nearly one year ago, Melania Trump has launched a new venture: a line of NFTs. According to a statement released by Mrs. Trump's office Thursday, NFTs will be released "at regular intervals" on MelaniaTrump.com, and at an auction slated for January, which will include "digital artwork, physical artwork, and a physical one-of-a-kind accessory."

NFTs — short for non-fungible tokens — are defined by Merriam-Webster dictionary as "a unique digital identifier that cannot be copied, substituted, or subdivided, that is recorded in a blockchain, and that is used to certify authenticity and ownership (as of a specific digital asset and specific rights relating to it)."

A portion of proceeds from the sales of the NFTs on the website will "assist children aging out of the foster care system by way of economic empowerment and with expanded access to resources needed to excel in the fields of computer science and technology," according to the statement.

In a tweet posted Thursday morning, the 51-year-old former first lady wrote that she is "excited for this new venture, which combines my passion for art and commitment to helping our Nation's children fulfill their own unique American Dream."

The first NFT from Mrs. Trump's new endeavor is titled "Melania's Vision" and is available now through Dec. 31 for $187.58 on her website. The token depicts a watercolor painting of her eyes, by the artist Marc-Antoine Coulon, and is dated 2021. Mrs. Trump's website describes her initial NFT as "breathtaking," and embodying "Melania Trump's cobalt blue eyes, providing the collector with an amulet to inspire. Melania's Vision provides the collector with strength and hope."

The limited-edition work will come with an audio recording from the former first lady, offering "a message of hope," according to the statement. The audio — which can be played on her website — includes a snip of Mrs. Trump saying, "My vision is: Look forward with inspiration, strength and courage."
[From People]
If you were on the fence about whether NFTs are just the latest dumb scam/fad, let this be the shark-jumping moment. Melania figured out some dumb NFT scheme involving the Nazi social media platform Parler (I sh-t you not) and an NFT of her "cobalt blue eyes." And only a "portion" of the money will go to charity. The charity? The Foundation for Melania's Monolos.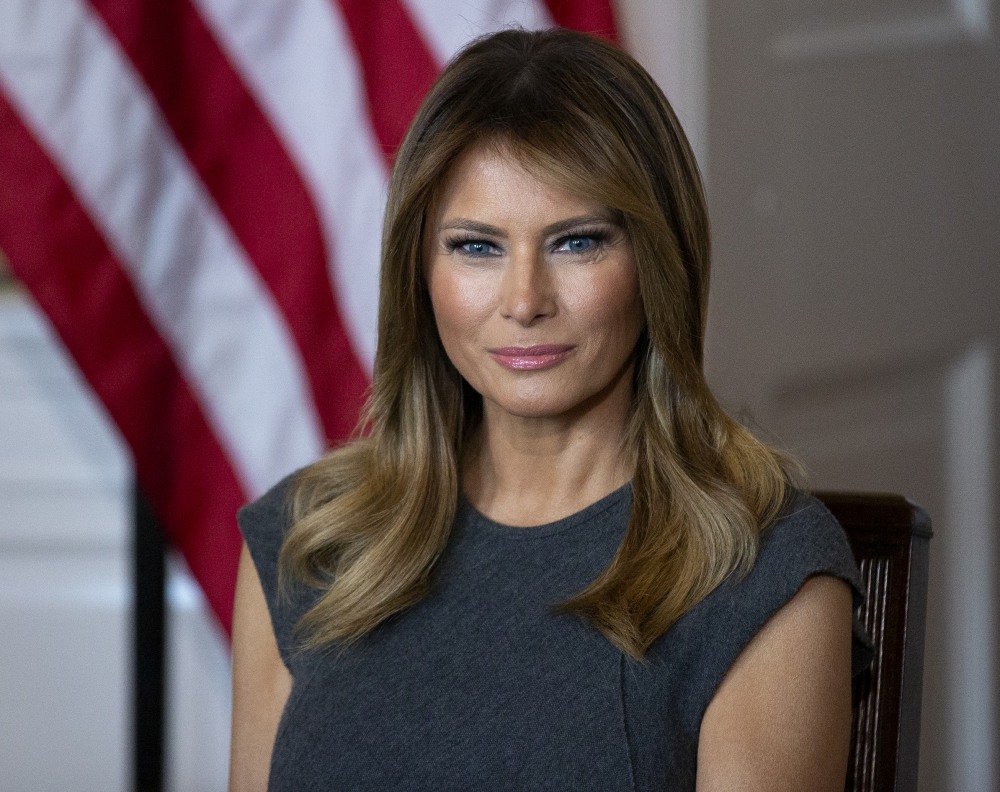 Photos courtesy of Avalon Red, Backgrid, Instagram.
Source: Read Full Article