Mitch McConnell thinks it's too late to impeach Donald Trump, big surprise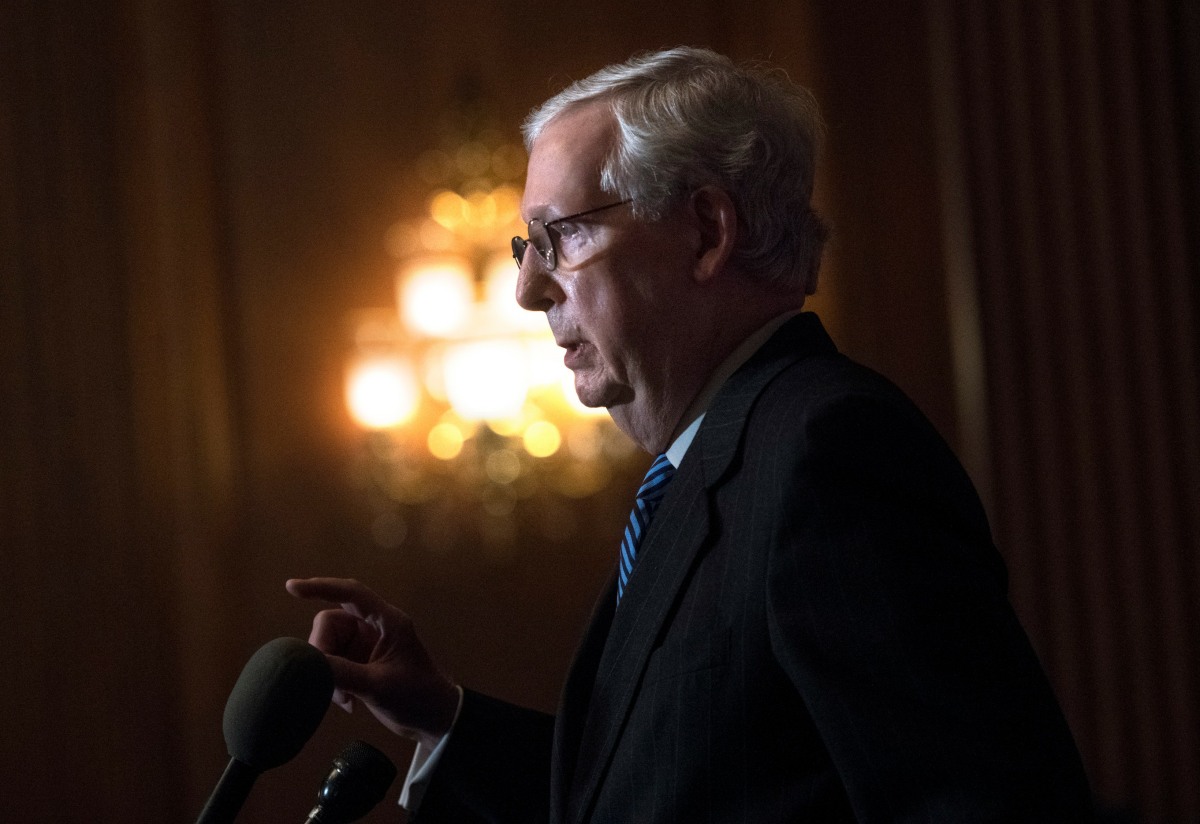 Pretty much as soon as Raphael Warnock and Jon Ossoff were sworn in as senators, Mitch McConnell started crying about "Senate minority rights" and "protecting the filibuster." Now that the Republicans are in the minority in the Senate, suddenly we're supposed to forget about McConnell's years of bullsh-t, his refusal to confirm Merrick Garland, his push to confirm Amy Coney Barrett eight days before the election, his refusal to allow Barack Obama's agenda to move through the Senate, and on and on. This sounds like a boring process story, but the fight was truly about whether President Biden would be able to enact any part of his agenda through legislation. It's about whether the minimum wage will be raised, whether Americans will get more covid relief, and so much more. But the week-long process story is over, I guess:
The filibuster fight is over—for now. Mitch McConnell on Monday finally backed down from his demand to protect the tactic, allowing an organizing agreement giving Chuck Schumer and his razor-thin majority control of the Senate to go through. Schumer, who had called for his Republican counterpart to agree to the power-sharing rules of the last split Senate, in 2001, claimed victory in the standoff. "We're glad Sen. McConnell threw in the towel," he said through a spokesman, "and gave up on his ridiculous demand." But McConnell called it a win, too, and for good reason: He relented only after two moderate Democrats, Kyrsten Sinema and Joe Manchin, vowed not to vote to end the filibuster, all but ensuring that McConnell would get to keep his veto power on the agenda Schumer wants to help President Joe Biden enact.
[From Vanity Fair]
I don't really understand Sinema and Manchin's play here, because (as others have pointed out) if they have specific goals, or specific legislation or pork projects they want for their states, they'll have a much easier time making a deal with their own Democratic caucus. Anyway, I'm glad Schumer didn't back down but I am worried about all of this!
Meanwhile, that's not the only bulls–t McConnell tried to pull. Senator Rand Paul got a vote on whether the Senate impeachment trial of Donald Trump was constitutional given that Trump is now out of office. Paul's side lost in a 55-45 vote… but Mitch voted with the 45 Republicans who think that there shouldn't even be a trial. McConnell was still Majority Leader when Trump incited a deadly coup, and he put the Senate in recess after the attack. Meaning, he didn't think the impeachment trial was timely enough to do when Trump was in office, and now Mitch is claiming that it's too late to impeach. Still, with only five Republicans voting with Democrats, that vote was likely a preview of coming attractions for the actual impeachment vote. Which doesn't matter – there still needs to be an impeachment trial and widespread investigations into what happened on January 6th.
— Schooley (@Rschooley) January 26, 2021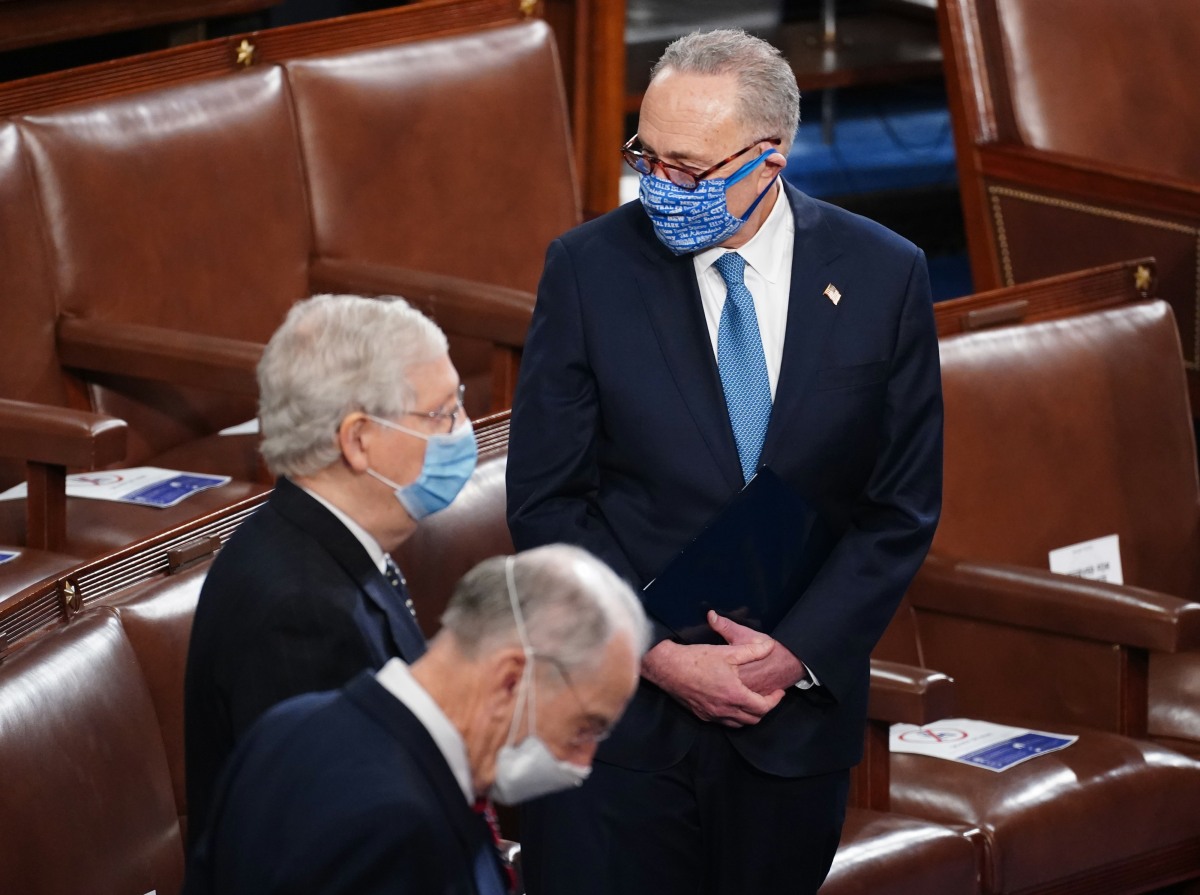 Photos courtesy of Avalon Red.
Source: Read Full Article