Prince William Made a Joke About Prince Harry During His Wedding Speech
I've never felt more old than I do today: the 10-year wedding anniversary of Kate Middleton and Prince William. Seems like these two were walking down the aisle of a massive cathedral literally two seconds ago, but nope it's been an entire damn decade. ANYWAY, apparently everyone wants to talk about the Royal Wedding today, including Kate and William's harpist, Claire Jones, who played at the couple's afternoon reception at Buckingham Palace.
Speaking to People, Claire spilled some previously unknown tea about William's speech, noting that he made a joke about Prince Harry. "He made a lovely little remark about me," Claire said. "The first thing he said to me was, 'Did you hear what I said in my speech?' I said I did, but I asked him to remind me because I hadn't heard it all. He said, 'Thank goodness Claire turned up to play the harp because otherwise, we'd have to get my brother to play it instead."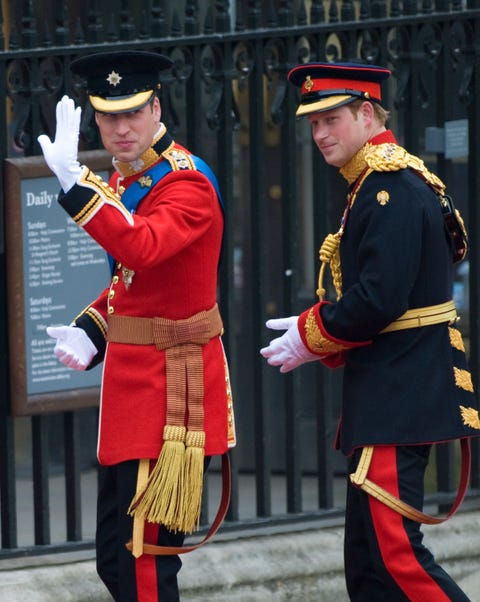 Wow, love that William was out here telling dad jokes at his wedding before even becoming an actual dad. Also, apparently he was extremely pleased by said joke because Claire adds that "He thought that was hilarious. I thought it was quite funny he said that. He was very accommodating and warm. I wished them well, and I said I hoped they would have a happy and joyful life together."
BTW, Claire also had some nice Prince Harry memories, saying "The first member of the royal family to thank me was Prince Harry. He was really, really down-to-earth, very friendly and easy to talk to. Straight away he said, 'Thank you for being here and taking the time to play. It sounds wonderful.'"
Happy times!
You love royal news. So do we! Let's overanalyze it together.
Source: Read Full Article