Selena Gomez Opened Up About Going on Miley Cyrus' Instagram Show and Revealing Her Bipolar Diagnosis
Miley Cyrus isn't hosting new episodes of Bright Minded these days, but that doesn't mean she's done talking about it and all the impressive guests she interviewed.
In a new Wall Street Journal Magazine article, Miley shared she actually got her guests to come on the show by sliding into their DMs. She told the magazine, "I am the ultimate slide-into-the-DMs! This is the way that I have communicated and actually gotten things done for years." And when someone wouldn't return her messages, Miley said she'd send them a smiley emoji "for like 10 days in a row" to show "the door is always open." But when it came to Selena Gomez's appearance, Miley didn't have to do any of that.
"I happened to catch it one day and loved what she was doing and knew I wanted to be a guest," Selena told WSJ. The "Rare" singer added that she "liked the rawness of the show," which likely led to her feeling comfortable enough to open up about her recent bipolar diagnosis.
During their episode together, Selena told Miley that she was "equal parts terrified and relieved" when she found out. She added that she felt "terrified because the veil was lifted but relieved that I finally had the knowledge of why I had suffered with various depressions and anxieties for so many years."
Talking to the magazine, Selena said she really appreciated the welcoming vibe of Miley's show. "I feel like people are yearning for that type of realism right now," she thought. "Not something overly produced." And raving about Miley's whole demeanor, Selena said, "Miley has never been afraid to take risks or put herself out there. This new role really seems to suit her, and you can tell she's really enjoying herself."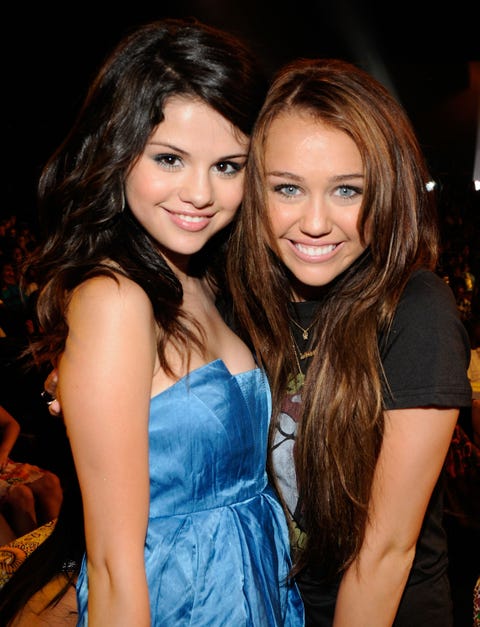 Bright Minded is on hiatus right now, but fingers crossed Miley is working on rebooting it or starting her own talk show once the pandemic is over. A girl can dream!
Source: Read Full Article