Stevie Nicks Reveals the Pact She Made With Fleetwood Mac Bandmate Christine McVie
Stevie Nicks and Christine McVie are both solo musicians, but they are also known for their work with the classic rock band Fleetwood Mac.
Nicks, who recently became the first woman inducted twice into the Rock and Roll Hall of Fame, opened up about her pact with bandmate McVie early in their music careers. Here's the story of their pact and what Nicks said about it.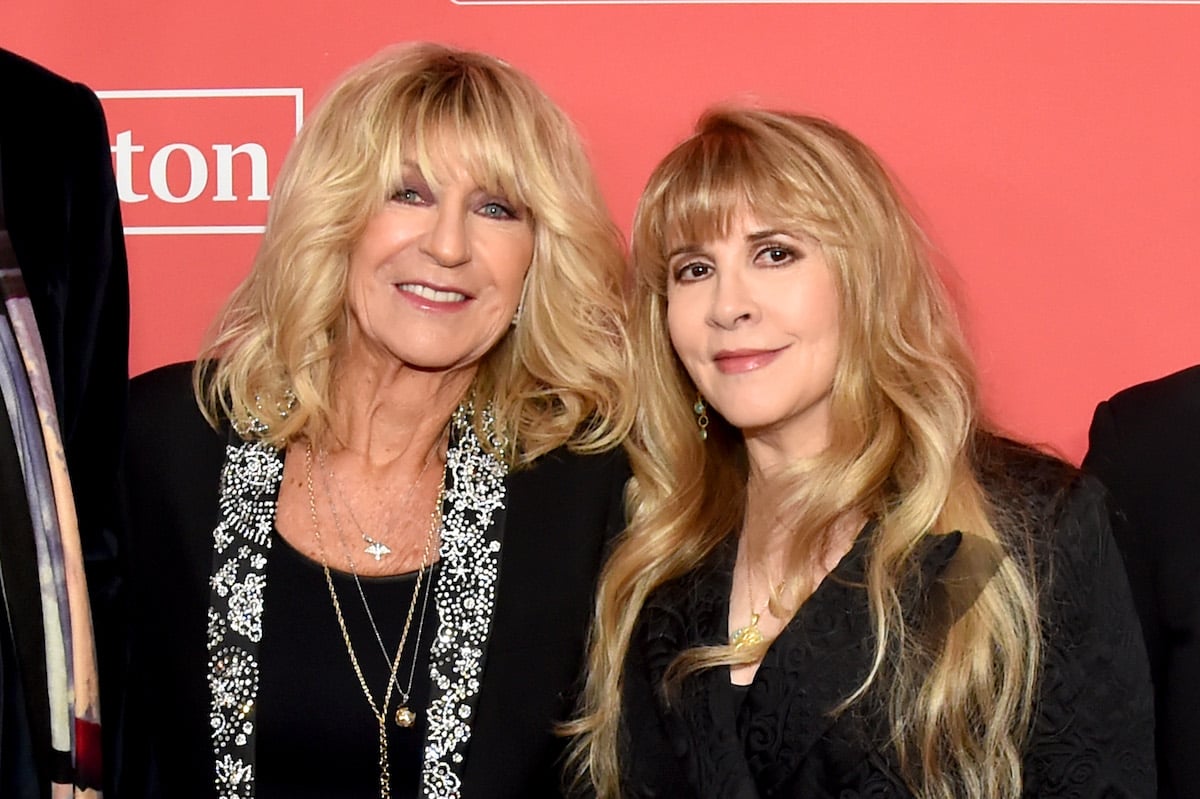 Stevie Nicks and Christine McVie are the only women in Fleetwood Mac
Christine McVie and Stevie Nicks are the only female members of the rock supergroup Fleetwood Mac. Singer Bekka Bramlett joined the band for two years, but Nicks and McVie are the best-known female faces of the group.
Men have historically dominated the rock and roll genre, so it was a big deal when singer Nicks gradually became a figurehead of the band started by Mick Fleetwood, Peter Green, and Jeremy Spencer.
Nicks joined Fleetwood Mac, along with guitarist Lindsey Buckingham, on New Year's Eve in 1974. McVie had joined the band a few years prior, in 1970.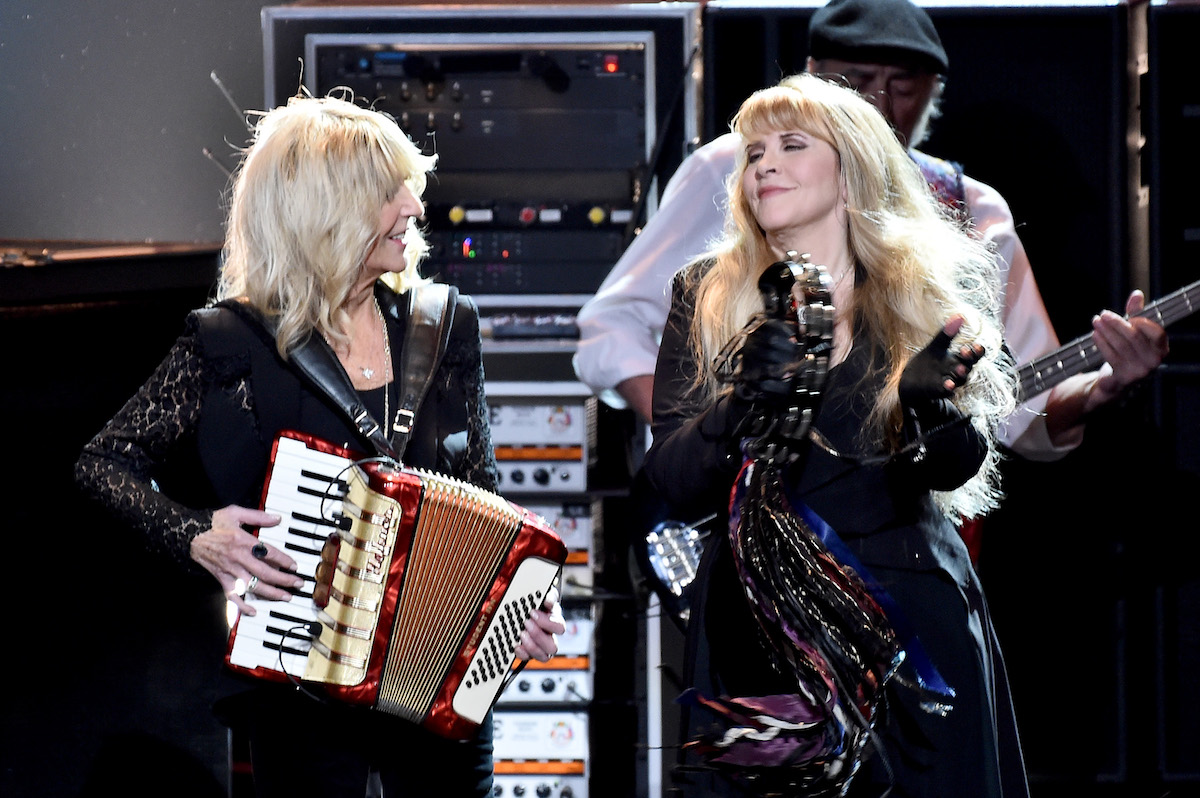 Stevie Nicks once revealed that she and Christine McVie made a pact
McVie and Nicks are more than bandmates; they are also close friends. They bonded over being among the few women in the male-dominated industry of rock music. In an October 2020 interview with CBS, Nicks shared that she and McVie made a pact with each other early in their careers. 
"We made a pact at the very beginning," Nicks said, "That if we were ever in a room of super famous guitar players that didn't treat us with the respect that we thought that we deserved, that we would just stand up and say, 'This party's over,' and we would walk out."
The band's self-titled 1975 album and their 1977 follow-up Rumours launched the group to new heights of fame. These were the group's first two albums after Nicks joined Fleetwood Mac, so she saw the band achieve success right away. Perhaps Fleetwood Mac's ascent to stardom accounts for why, according to Nicks, she and McVie never had to act on their pact.
"We never actually did have to do that, so that was a nice surprise," Nicks explained. "We never had to make a scene."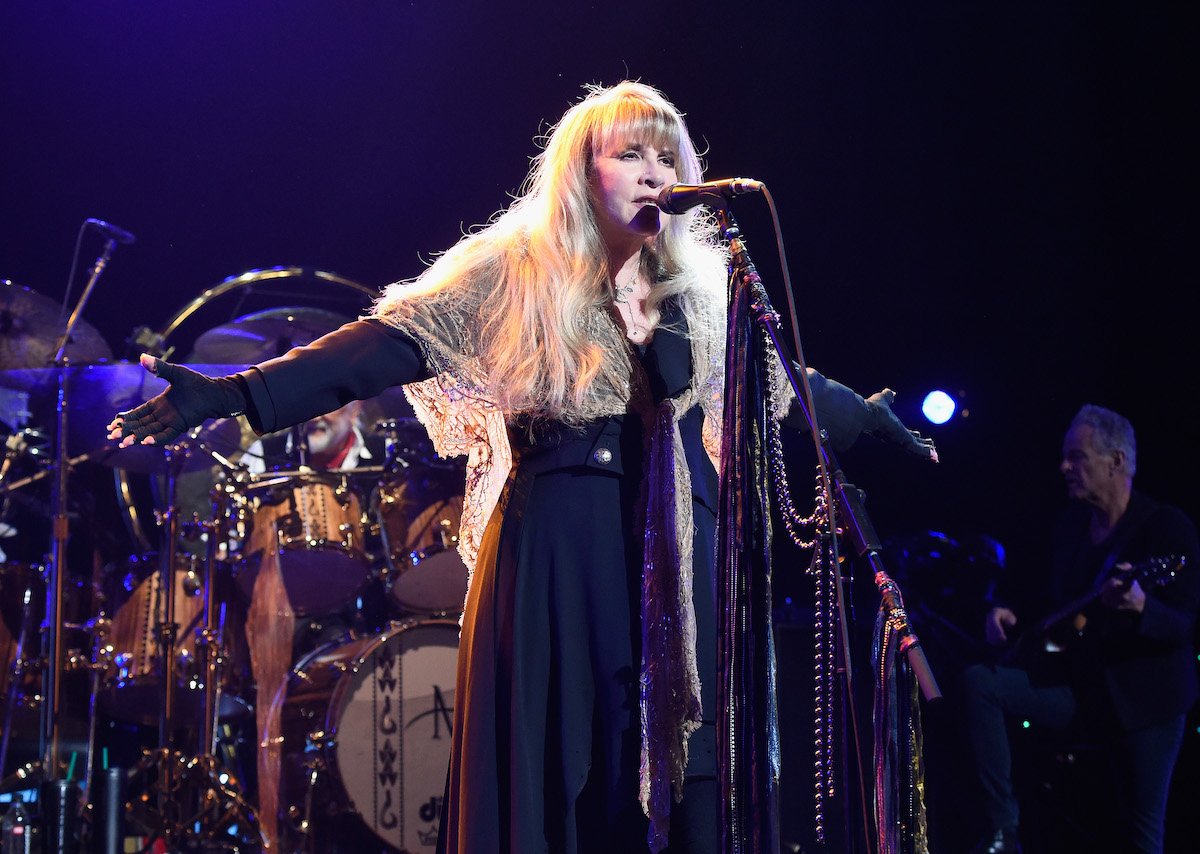 The 'Gypsy' singer was the first woman to be inducted into the Rock and Roll Hall of Fame twice
Based on the pact she made with McVie, it appears that Nicks is aware that she's one of the few women to make a name for herself in the world of rock and roll. She cemented her status when she became the first woman to be inducted twice into the Rock and Roll Hall of Fame. Nicks was first inducted in 1998 as part of Fleetwood Mac and the second time in 2019 as a solo artist. 
During her CBS interview, Nicks described what the honor meant to her. "It's 22 men that are in twice for their solo work and being in a big band and no women," the "Dreams" singer said. "Until me. So I feel that I definitely broke a big rock and roll glass ceiling."
Source: Read Full Article