Travis Barker's Net Worth Is *Slightly* Higher Than Kourtney Kardashian's, In Case You Were Wondering
Move over Harry Styles and Olivia Wilde—there's a new Hollywood pairing that's ready to steal this year's Hottest New Couple award: Kourtney Kardashian and Blink-182 drummer Travis Barker! While the news might be, er…a bit mind-boggling to say the least, a little birdie told Us Weekly that they're "officially a couple," and that they've "been close friends for years and have been dating for a couple months. Travis is very smitten with Kourtney and has been for a while."
If you're not well-versed in all things Travis, there's a p good chance you're wondering if he can afford to keep up with Kourtney's lavish lifestyle, as well as the luxuries the other Kardashian women are known to indulge in on TV and social media. Fear not, o' curious one—I have taken the liberty of investigating every imaginable detail about Travis's earnings, assets, and more for your pleasure. You're welcome!
Travis has made big $$$ from being in Blink-182.
Travis wasn't even supposed to be Blink's full-time drummer, but when the band's original drummer left the group in 1998 and they needed someone to fill in, Travis stepped up to the plate. By 1999, the temporarily placement became permanent and Travis and the rest of Blink-182 released their now-iconic debut album, Enema of the State. The album was a complete smash, and to date has sold over 15 million copies worldwide. So uh…yeah, that translates to a sh*t ton of 💸💸💸.
Travis has also released five other albums with Blink-182—Take Off Your Pants and Jacket (2001), Blink-182 (2003), Neighborhoods (2011), California (2016), and Nine (2019).
He's released a bunch of albums in collaboration with other artists.
When Travis isn't working with Blink-182, you can probs find him dropping something with his contemporaries. Travis's three albums—Give The Drummer Some, RAWTHER, and Might Not Make It—features his collaborative efforts with Lil Wayne, Pharrell Williams, Snoop Dogg, Kid Cudi, Young Thug, and more. The man is T-A-L-E-N-T-E-D.
He owns a record label, of course.
Travis founded LaSalle Records, a division of Atlantic Records, in 2004. Thought most of the original signees have moves on to other labels, LaSalle currently represents Travis, and Transplants, the punk rock/rap rock supergroup that he's also a part of.
https://www.instagram.com/p/BYtNJclAQMR/?utm_source=ig_embed&utm_campaign=loading
A post shared by LaSalle Records (@lasallerecords)
He casually founded his own music/tattoo festival???
Because why the hell not, right?
https://www.instagram.com/p/Bu4Cf3aHTk8/?utm_source=ig_embed&utm_campaign=loading
A post shared by MUSINK (@musink_tatfest)
Aaaaaaand he has his clothing line, too.
Travis started dabbling in fashion and founded his own line of clothing in 1999 called Famous Stars And Straps, which is inspired by punk rock and rap music. Kim Kardashian, Eminem, Machine Gun Kelly, and Fergie have all been spotted in styles from the brand, so I'd say it isn't doing too shabby.
https://www.instagram.com/p/CF0LXBUgWue/?utm_source=ig_embed&utm_campaign=loading
A post shared by Famous Stars And Straps (@famousstarsandstraps)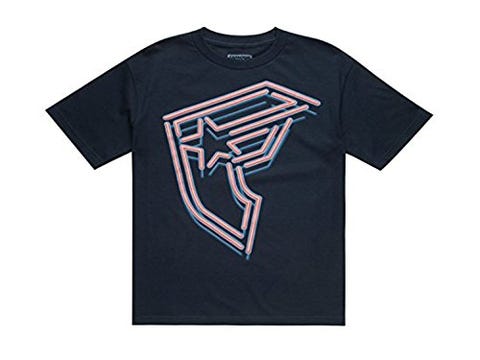 Exactly what is Travis's net worth?
According to Celebrity Net Worth, Travis is clocking in at a cool $50 million dollars, which is just $5 million more than Kourtney Kardashian's net worth. Sounds to me like they are a match made in financial heaven! I'm already weeping at the enviable vacations they'll be taking in the future. 😭
Source: Read Full Article