'Very Cavallari' Star Kristin Cavallari and Jay Cutler Divorce: Did the Couple Have a Prenup?
Kristin Cavallari and Jay Cutler "have nothing but love and respect for one another," according to an Instagram post announcing their split after 10 years together. But their divorce appears to be turning contentious. 
In her divorce filing, the Very Cavallari star, 33, accused her former NFL player husband, 36, of "inappropriate marital conduct," according to Us Weekly. She is asking for full custody of their three kids, while he wants joint custody. And there seems to be a disagreement about finances as well. The couple has been married since 2013. 
Jay Cutler reportedly wants his prenup with Kristin Cavallari enforced
In a 2018 episode of Very Cavallari, Cutler and his wife joked about their prenuptial agreement, with the football player teasing her about "owning half" of her jewelry line Uncommon James. 
"I might wanna work on that prenup," Cavallari replied. 
Now, it sounds like Cutler wants to flex the power of that prenup. The Blast, which obtained copies of Cutler's April 21 divorce filing, reports that he wants the couple's prenup enforced. 
Cavallari wants Cutler to pay child support, health insurance premiums 
It's not clear exactly what Cutler and Cavallari's prenuptial agreement looks like, assuming one exists. But it sounds like Cavallari and Cutler might not be in agreement on what their finances will look like after the split. 
The mom of three and former star of MTV's The Hills is asking her soon-to-be ex-husband to pay child support as well as cover health insurance plus the cost of dental care, orthodontics, and eye care for their kids. She also wants to be named the primary beneficiary of his life insurance policy, per TMZ.
The former couple also don't see eye-to-eye when it comes to who is most responsible for their children. Cavallari said in her divorce filing that Cutler has not "always been the available at-home parent and primary caretaker" of Camden, 7, Jaxon, 5, and Saylor, 4. Cutler disagrees, saying in his petition that he is the kids' primary caretaker.
Cutler and Cavallari are both worth millions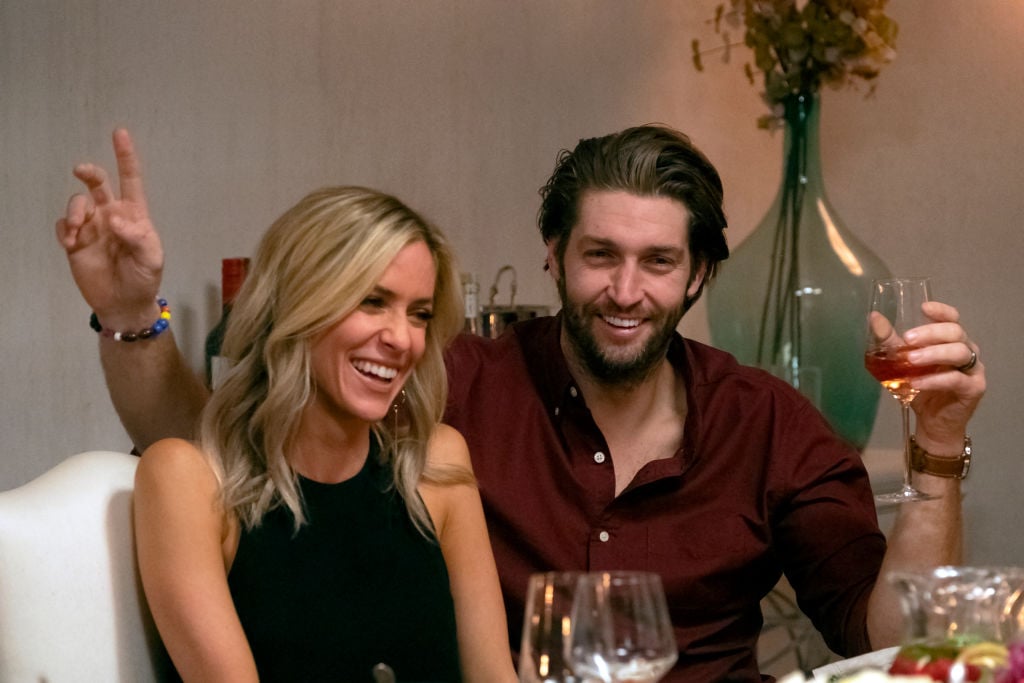 Millions of dollars are on the line in Cutler and Cavallari's divorce. The couple have a combined net worth of $53.5 million. Most of their fortune comes from his lucrative football career (at one point, he was one of the highest-paid players in the NFL). But her reality TV career and business ventures have added to their wealth. 
Some of the couple's money is tied up in real estate. The two are currently trying to unload their lavish million Nashville mansion, which they bought in 2012. The house has been on the market since 2018, when it was originally listed at $7.9 million, according to Realtor.com. It's currently priced at $4.95 million. The massive house, which is perched on a lush Tennessee hillside, has seven bedrooms, seven full baths, and three half-baths, and sits on more than eight acres. But the sheer size and lack of a pool might be turn-offs to would-be buyers. 
Check out Showbiz Cheat Sheet on Facebook!
Source: Read Full Article