Wendy Williams Returns To Social Media After Reports Of Hospitalization Amid Show Hiatus
Wendy Williams has been on hiatus from her popular daytime talk show after announcing she was experiencing symptoms from Graves' disease. The media maven took an extended leave in 2019 for her health and later revealed she was actually preparing to divorce her husband of over 20 years. But a reputable YouTube star explained in a recent video that sources told her Williams is not currently on hiatus for Graves' disease. Instead, Williams has allegedly been hospitalized and being monitored due to a mental and emotional breakdown. Williams has reemerged on social media just days after the report.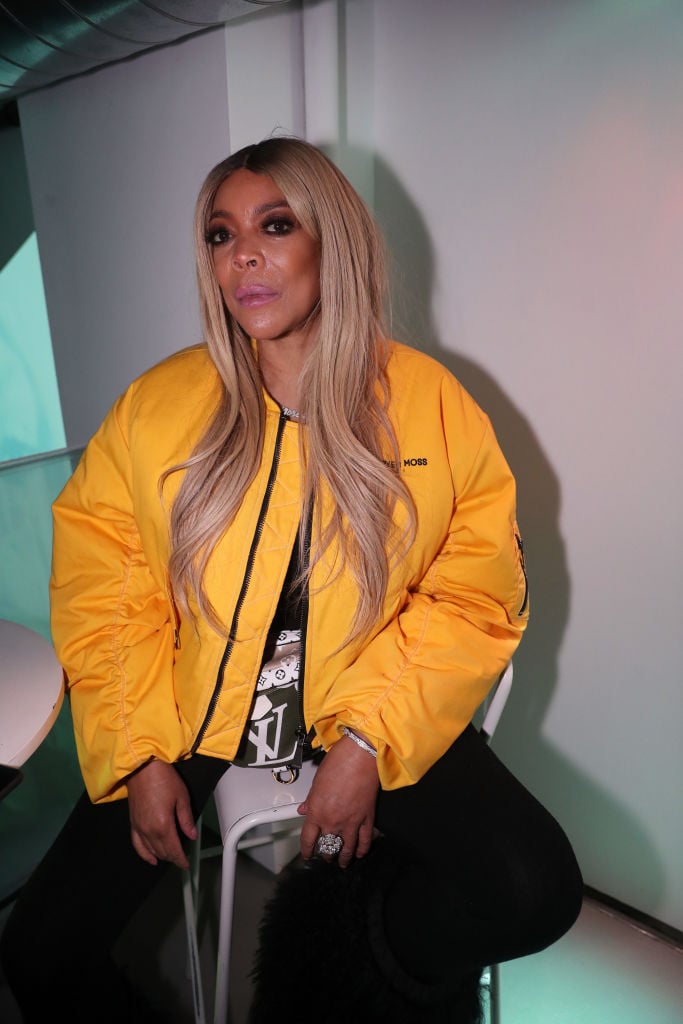 YouTuber Tasha K alleges Wendy Williams is hospitalized for emotional and mental breakdown following Williams' announcement of hiatus from talk show
Williams was forced to stop production of her talk show from her Manhattan studio due to shutdowns to stop the spread of coronavirus. She began filming [email protected] in its place daily and interviewed celebrity guests virtually. In May 2020, her show announced that she was taking a hiatus from the show to focus on her health. 
"Recently, Wendy has been dealing with symptoms from her Graves' disease which is causing fatigue," the statement read in part. "In consultation with her doctor and as a precautionary measure, she will be taking some time off as she continues to receive treatment."
Related: Rumors Surface That Wendy Williams Is Hospitalized After Announcing Hiatus From Show
But Tasha K alleged on her YouTube celebrity gossip series that Williams was experiencing something much more serious. According to Tasha, Williams was being monitored at a New York City hospital after suffering a mental and emotional breakdown related to her public divorce, her ex-husband's cheating scandal, and alleged tension between Williams and her son.
Tasha alleged that Williams was in the neurology department after family and friends grew concerned about Williams not eating or drinking – and her having moments of being spaced out and talking to herself while pacing the floor. The talk show host was also allegedly suicidal.
Wendy Williams returns to social media while on hiatus and supports protests against police brutality
Since Williams announced her hiatus, the Instagram account for the show remained active and content was uploaded almost daily. Reruns of previously taped shows aired in place as Williams was said to be recovering. But, by May 28, the show's social media manager ceased posting content. 
On June 1, Williams returned to Instagram, captioning a photo of her carrying a copy of a New York newspaper and wearing a face mask, "Wow June is here! I didn't see paparazzi but ok. I needed my stuff before NYC dark. Black lives have ALWAYS mattered. #blacklivesmatter #NYPD #Peace #??" 
She followed up her post with another on June 2 in support of the music industry's campaign #BlackoutTuesday. The purpose of the initiative is to work in solidarity with the Black Lives Matter movement and only post images or content related to the injustices currently taking place surrounding the killing of innocent and unarmed Black people throughout the country by police.
Williams posted a blacked-out photo with no caption. She has not posted anything to her Instagram stories throughout the day. There have also not been any updates from her camp surrounding her condition, nor any mention of when the at-home tapings of her show will resume.
Source: Read Full Article