What Is F1 Driver Lewis Hamilton's Ethnicity?
Lewis Hamilton is well on his way to becoming the best celebrity Formula 1 driver in the history of the sport. He has been one of the biggest reasons why Mercedes has been dominating F1 as of late, and their partnership and reign shows no signs of ending.
But, Hamilton has been more than just a dominant champion. He, like other black athletes, has been breaking barriers in the sports world. Here's a look at Lewis Hamilton's personal life and how it has affected his professional life as well.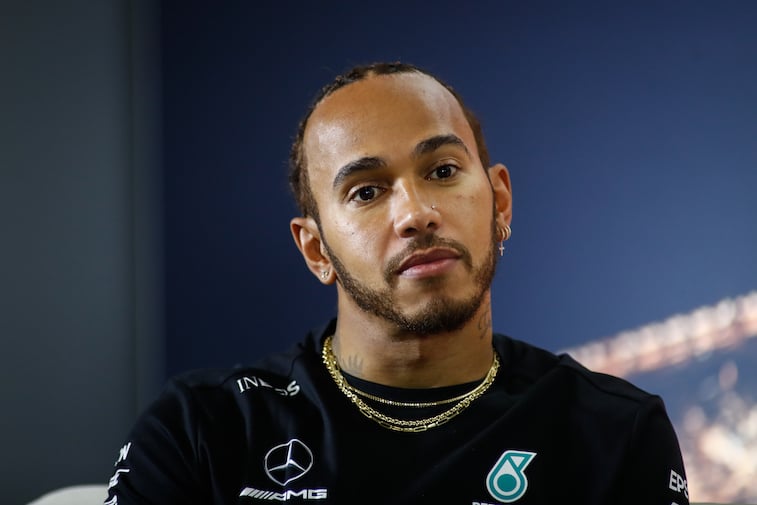 RELATED: The Less Lavish Side of F1 Driver Lewis Hamilton: A Vegan Diet and No Drinking
A look at Lewis Hamilton's ethnicity
According to Essentially Sports, Anthony Hamilton, who is Lewis Hamilton's father, was born and raised in the U.K. That said, Anthony Hamilton's parents had recently moved to the U.K. from Grenada, which was, at that time, owned by the U.K. Later, Anthony Hamilton met a white British woman named Carmen Larbalestier. They fell in love and got married. 
In 1985, she gave birth to Lewis Hamilton, but Essentially Sports said that, two years later, the couple divorced. Lewis Hamilton lived his mom and his two half-sisters, Nicola and Samantha, until he was 12. Then, he moved in with his dad and his step-mom, Linda, and their son, Nicolas.
As the BBC said, Anthony Hamilton managed Lewis Hamilton in his racing career up until 2010 when the father-son duo broke up. But, since then, they have repaired their relationship. On top of that, even though he is mixed-race, he identifies closely with his Grenadian roots as well as his British ones. 
Lewis Hamilton is proud of his heritage
As his racing gear shows, Hamilton is proud to be Grenadian and he's proud to be British. In one version of his helmet, there is a Grenadian flag at the top of his helmet and a British flag right below it. Another version of his helmet has the Grenadian flag on one side of the helmet and the British flag on the other. No matter the design, it's clear that he values both countries.
In fact, he's so proud of having Grenadian heritage that he and his then-girlfriend, Nicole Scherzinger, decided to spend $5 million building a mansion in Grenada, according to Caribbean Passports.
The house was finished but before Hamilton moved in, he and Scherzinger split up. The house was designed by the couple, and in his heartbreak, Hamilton couldn't live in it since it reminded him too much of Scherzinger. So, he sold the house before moving in.
Lewis Hamilton is the first and only black Formula 1 driver
RELATED: How F1 Driver Lewis Hamilton Spends His $285 Million Fortune
While his half-brother, Nicolas Hamilton, is also a professional driver, Lewis Hamilton became the first black F1 driver in the history of the sport in 2007, according to ESPN, and he's still the only black F1 driver to this day. But, while he is the first black F1 driver, he's also become the target of a lot of racism.
According to The Guardian, when he was growing up, he was subject to a lot of racial abuse from other kids. The U.K. may not have the same history of racism as the U.S. does, but it still has a lot of racist people. As ESPN said, when Hamilton was growing up, racism was punished with just a slap on the wrist, which made it seem inconsequential to kids.
Not only that, but in 2008, spectators at a F1 event in Spain wore black make up and wigs and held up signs saying that they were "Hamilton's family," according to ESPN. While that type of stuff doesn't happen as frequently in F1 nowadays, Hamilton still takes the time to condemn any and all racist acts that he sees in the world.
Source: Read Full Article