When Is Katy Perry's Baby Due?
Pop singer Katy Perry and her fiancé, Orlando Bloom, announced in March that they're expecting their first child together. Bloom and Perry have been in a long-term relationship for several years, though they called things off for a while back in 2017. But now, in the midst of planning their wedding, Perry announced her pregnancy in her recent music video for "Never Worn White." When is she due?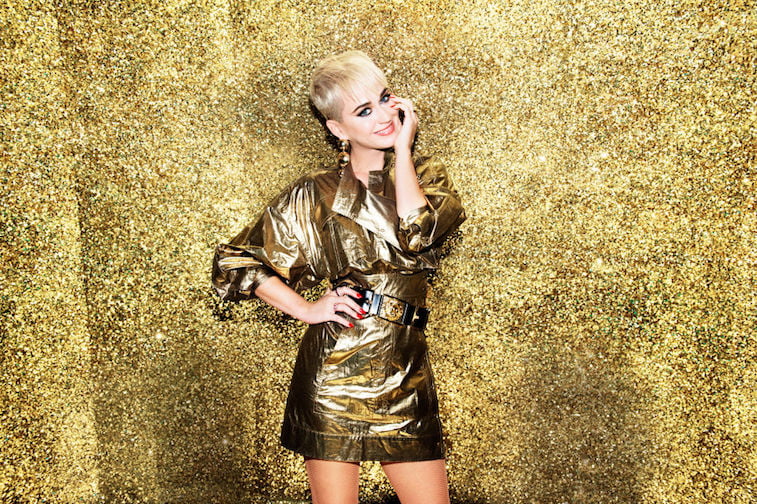 Perry and Bloom broke up in 2017 but were back together in 2018
Perry and Bloom first met at a Golden Globes after-party back in 2016, and there were instant sparks. Within a few months, people were certain the two were dating, as they were spotted hanging out together on back-to-back weekends in May 2016. For a while, things were going well, but the couple surprisingly called in quits in March 2017. It was unclear why they broke up, but distance and busy schedules often play a role in celebrity splits.
By August 2017, there were rumors the two were spending time together once more. And in January 2018, they took an exotic trip to the Maldives to ring in the New Year — they were clearly back together. After about another year of dating, Bloom proposed to Perry on Valentine's Day in 2019. The two don't yet have a wedding date, but they have other plans to tend to: In March 2020, Perry announced her pregnancy through her music video for "Never Worn White."
The 'Roar' singer hasn't given a specific due date — but it could be August
Perry and Bloom revealed that they're expecting a little girl, though they've kept their due date private, likely because they don't want the paparazzi all over them when the time comes. But some suspect that Perry gave a big hint about when the little girl might arrive. According to Mirror, while speaking with Zoe Ball on her radio show in May, Perry said, "My plan pre-covid was just to keep going and put out a record in the summer until my water breaks, then I was gonna transition into being a mum."
Fans now suspect that Perry's baby is due shortly after her album release, which will happen on August 14. It would make sense, since Perry announced the pregnancy in March — the timing would mean that Perry was about four months pregnant when the announcement was made.
Perry has said she's been having some major pregnancy cravings
Perry has always wanted to be a mom. She's been outspoken about wanting kids, and fans are thrilled for her and Bloom. With pregnancy often comes plenty of pregnancy cravings, and Perry has been open about all of the different foods she's been eating. She recently expressed her love for Indian food, and she's been obsessed with spice.
"I like, literally, never cared for spice, and now I have tocarry Tabasco sauce in my purse… I am that woman," the singer revealed onInstagram live. Perry said she's been craving avocado toast with Tobasco themost. She also said she's been eating the same kind of burrito every day forweeks. She's been laying off the red meat, though, and going for an ImpossibleBurger whenever she has a red meat craving.
Source: Read Full Article