Why Did Brandy Keep Her Relationship With Boyz II Men's Wanya Morris a Secret for 2 Years?
Brandy Norwood has had a string of high-profile relationships throughout her career, but the one that many didn't know of until years later was her romance with Boyz II Men singer Wanya Morris.
The singer — whom Brandy's cited as her "first love" — and the Moesha star maintained an intense relationship for years before breaking things off in 1998. Though their romance was the real deal, Brandy and Morris kept their love hidden from the public eye, mainly because of the actress's career.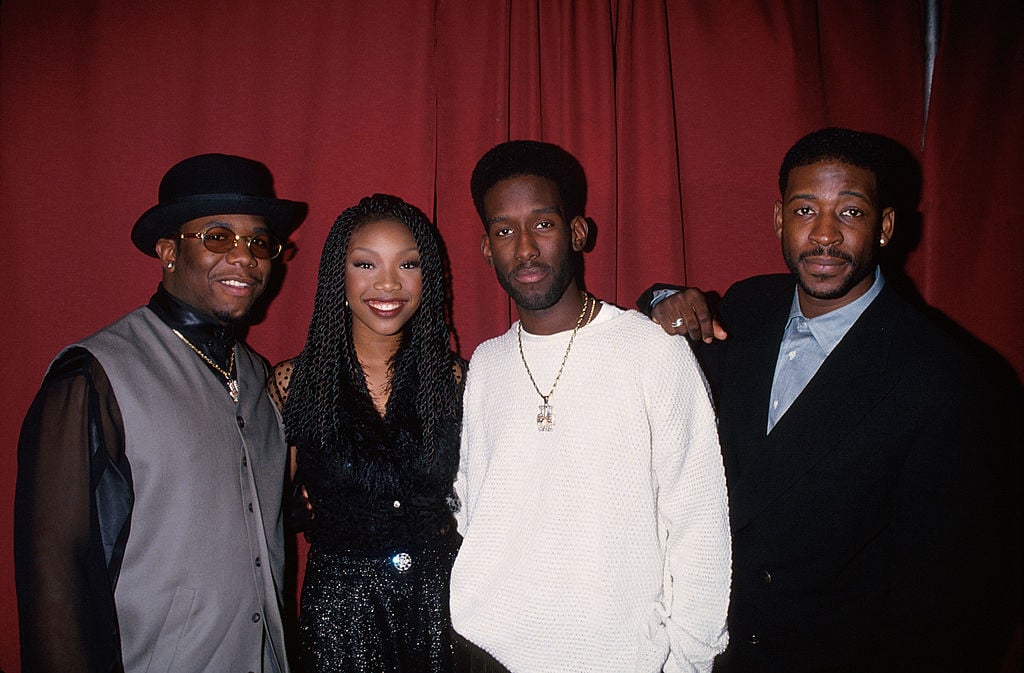 Brandy fell in love with Wanya Morris at the age of 15
Brandy revealed more than just secrets about her fake marriage during her 2012 segment of VH1's Behind The Music.
During the special, Brandy ran through everything: from her years feeding into a good girl image to the 2006 automobile collision that left a mother of two dead.
But the most revealing part of the episode was when she opened up about her whirlwind romance with Boyz II Men's Wanya Morris, whom she fell in love with the age of 15.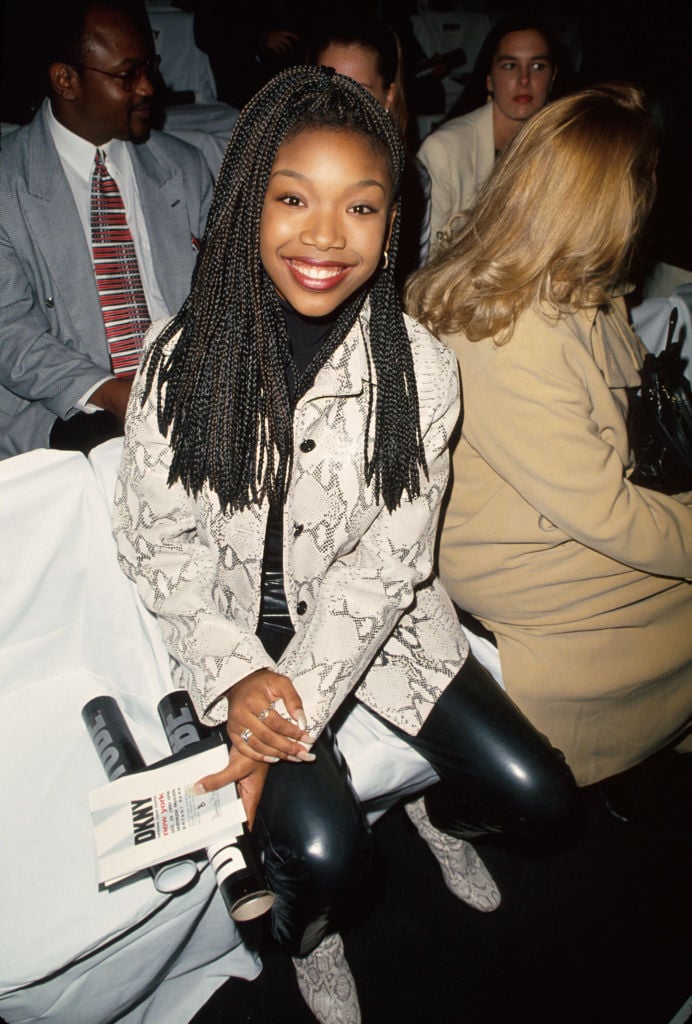 RELATED: Did Brandy Date Her Moesha Co-Star, Fredro Starr?
According to Brandy, she started to develop feelings for the R&B singer after he invited her to tour with Boyz II Men in 1995. Though she was hesitant to express her feelings for him, the actress eventually drew up the courage and told Morris how she felt.
"I'm just in love with somebody but can't tell them. Too young to tell him. I can't really tell my mom because she'll have a heart attack as a mother and manager. What will I do?" the "I Wanna Be Down" singer said. "One day I got the courage to tell Wanya how I felt. I just told him that I loved him and thanked him for making me feel the way I feel because I had never felt that way before. He was just like, 'Wow.' The relationship took a transition, and we became a couple. I was on a high. It was love. It was real love."
Brandy and Wanya Morris kept their romance hidden
During their relationship, Brandy and Morris recorded a duet version of the actress's 1993 ballad "Brokenhearted."
The idea to feature Morris on the song came about while the pair were on a plane to another city for Boyz II Men's national tour. After listening to Brandy's self-titled album, the Philadelphia native suggested they re-record the song together.
"I was listening to her album on the plane and I was like, 'Yo, we should do a duet of 'Brokenhearted,'" Wanya told MTV News the following year.
RELATED: How Brandy Almost Ruined Her Chances of Starring On 'Moesha'
The remix was released in 1995 and became a number-two hit on the Billboard charts. It also peaked at number nine on the Billboard Hot 100, becoming Brandy's third domestic top 10 hit.
Though the pair sang about being left brokenhearted, they weren't experiencing this same feeling in real-life. Instead, the singers were head over heels for each other as they continued maintaining an intense, secret relationship.
As for why Brandy and Morris kept their romance hidden from prying eyes, a lot of it had to do with the "Sittin Up In My Room" singer's career as a popular sitcom actress.
"Immediately everything was about my career," Brandy said during Behind The Music. "What are you teaching young girls? Do they fall in love at a young age? Is that wrong? Is that a sin? It just made me feel like I was all by myself and that whatever I'm feeling personally is going to have to be put to the side."
Brandy and Wanya Morris broke up due to him falling in love with someone else
After two years, the pressures of hiding their love from the world started to affect Brandy and Morris' relationship.
The Boyz II Men singer soon fell in love with someone else and dumped Brandy, leaving her brokenhearted — literally.
RELATED: Boyz II Men Just Donated A Massive Amount Of Money To Music Programs
"He fell in love with someone else. The worst feeling is to be in love all by yourself. That feels f*cked up, honestly," Brandy explained. "It does and that's the only way I can really put it. It felt like somebody had completely taken my heart out of my body and just crushed it."
Following their split, Brandy turned to her music to help cope with the breakup and ultimately came up with her Never Say Never album.
"It wasn't about just getting great songs and riding the charts. It was I need to get some sh*t off my chest," she shared. "It was me really coming into my own and not being afraid to be vulnerable. Not be afraid to sing what I felt for real."
The record yielded her first number-one song on the U.S. Billboard Hot 100, "The Boy Is Mine," a duet with singer Monica that has since become the most successful song by a female duo in the music industry. Altogether, the album spawned several singles, including Brandy's second number-one song, "Have You Ever?" 
The album has gone on to win numerous awards and accolades and continues to remain Brandy's highest-selling and highest-charting album to date.
Source: Read Full Article