Why Willow Smith Once Said Tupac Shakur Is Her Favorite Rapper Instead of Will Smith
Tupac Shakur and Jada Pinkett Smith had an intensely close relationship that began when they were teenagers. Although they weren't on speaking terms when the rapper was murdered in 1996, Pinkett Smith frequently shares fond memories of their friendship. The Red Table Talk host recently posted one of Tupac's unpublished poems in honor of what would've been his 50th birthday. Since his death, Willow Smith has also expressed her admiration for the "Hail Mary" artist. In 2012, she even declared that Tupac was her favorite rapper.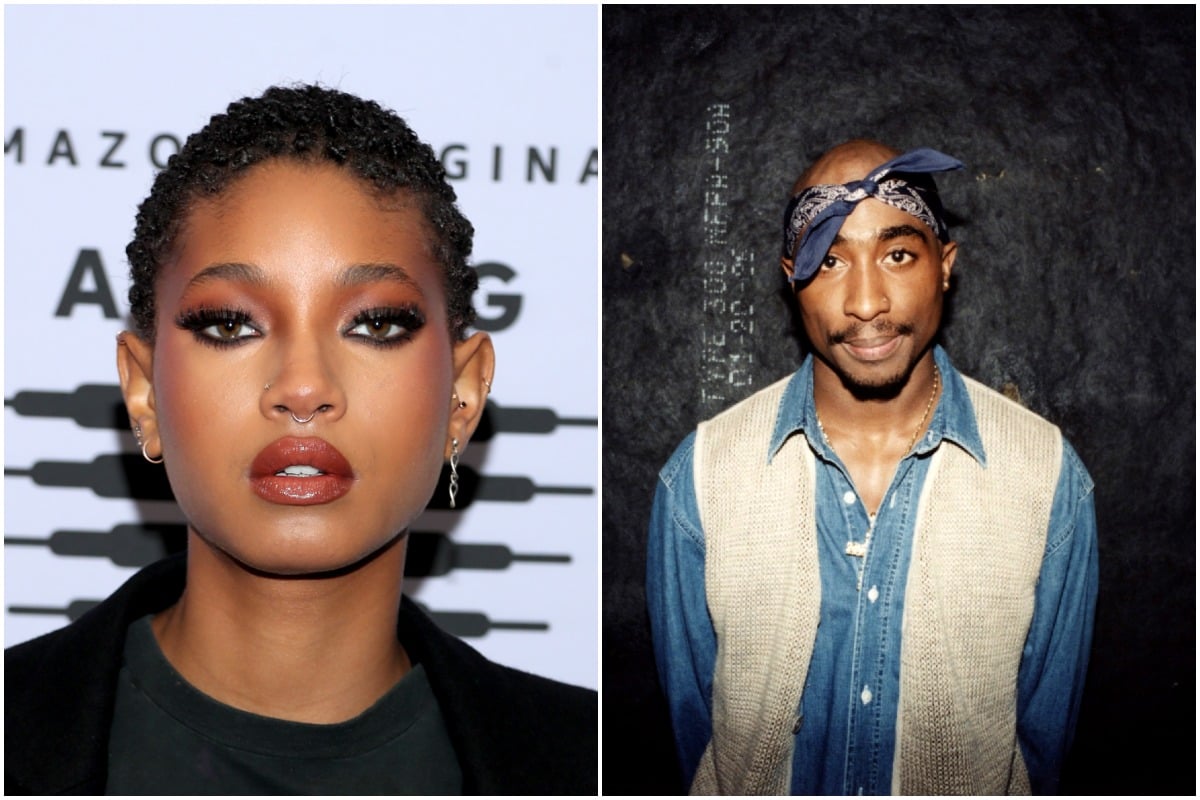 Why Tupac Shakur is Willow Smith's favorite rapper and not Will Smith
Before she met and fell in love with Will, Pinkett Smith and Shakur were best friends. The pair connected at the Baltimore School of the Arts in Maryland and continued their relationship after their careers blew up. However, Shakur died on Sept. 13, 1996, after being shot in Las Vegas.
Although she never got to meet Pinkett Smith's beloved friend, Smith grew up listening to his music. During an interview with 97.9 The Box, the "Whip My Hair" singer declared that Shakur was her favorite rapper. Smith also neglected to acknowledge her dad's rap career as The Fresh Prince. Additionally, she included Beyoncé, Miley Cyrus, and Lady Gaga as her musical influences. 
"He was my mom's best friend," Smith said of why Shakur is her favorite.
Willow Smith once wrote an open letter to Tupac Shakur
After claiming that Shakur is her favorite rapper, Smith asked him to "come back" to Pinkett Smith. According to Colorlines, the then 11-year-old artist posted an open letter to her mother's deceased friend. In the letter, which Smith claimed she wrote several years before it published, she begged Shakur to make Pinkett Smith "happy" again.
"Dear Tupac, I know you are alive someplace," the letter read. "I think that my mommy really misses you. Can you please come back[?] Can you come back so mommy and me can be happy! I really wish you were here… I really do! Love, Willow."
Was Will Smith friends with Tupac?
Despite her willingness to see her mom's friend again, Smith and Will are extremely close. The Bad Boys actor has said that his bond with Smith is his "best female relationship." Nonetheless, he and Pinkett Smith have been married for over 20 years. Although they consider themselves "life partners" instead of married, the couple and their family remain solid.
In 2020, Will admitted that he was once jealous of Shakur and Pinkett Smith's friendship. The Oscar nominee also said his envy of the rapper halted their chances of forming a relationship before he died. 
"That was a big regret for me, too, because I could never open up to interact with Pac," Smith shared with The Breakfast Club. "I was the soft rapper from Philly, and he was Pac. I was deeply, deeply insecure, and I wasn't man enough to handle that relationship."
Source: Read Full Article