11 Unexpected Clauses That Ended Up In Actor's Contracts
"I put a death clause in my contract right after that movie!"
When it comes to signing a contract, the fine print contains some of the most important details — as well as some of the most unexpected clauses!
For celebrities signing on to take part in a movie or television show, the contract they're presented can make or break their decision to take a role. And while negotiating the deal, some stars and studios end up adding in pretty unusual demands to the contract. From mandatory golf sessions to custom-made wigs, these contract clauses included some very interesting requests.
Read on to find out what these stars put in their contracts…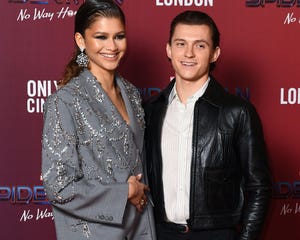 11 Co-Stars Who Proved They Totally Had Each Other's Backs
1. Samuel L. Jackson
Samuel L. Jackson admits that he can be a "hard taskmaster for some directors" — and that's clear to see when it comes to his contracts. The actor says he includes the "option to go golfing twice a week" in all of his contracts as well as the ability to have a say in what he does and doesn't film.
"I'm at that point where I can say: 'Uh, you know, that's not going to be in the movie, right? We already got it, we got it when we did this, that, and that. I'm not going to do that,'" he told the NY Times.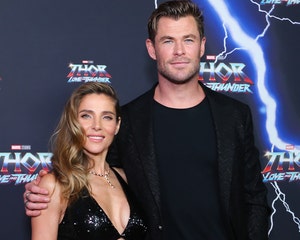 9 Celebrities Who Hate Living in Hollywood
2. Queen Latifah
In 1996, Queen Latifah appeared in "Set It Off," during which her character was dramatically killed off. After the film wrapped, she decided that she was going to refuse to be killed off in all films going forward — and added in a "death clause" in her contracts for future movies.
"I put a death clause in my contract right after that movie. I was like, wait a minute, I'm starting to die too good in these movies and if I die I can't be in the sequel. No more dying. That's it!" she said on "Late Night with Seth Meyers."
3. Kit Harington
While Kit Harington was starring as Jon Snow on "Game of Thrones," it was written into his contract that he wasn't allowed to cut his hair. Before the show ended, he said he couldn't wait to be able to chop his locks and become a little less recognizable.
"I'd like to step away and enjoy the obscurity, cut my hair, make myself less recognizable as the character, and go do and some other things with a completely new look and tone," he told Entertainment Weekly at the time. "I can't go into my next role looking the same. This role was brilliant, but I'll need to get rid of Jon Snow."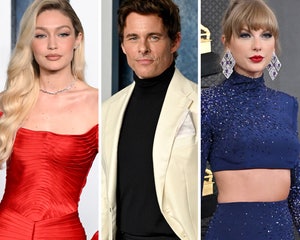 9 Celebrities Who All Had to Serve Jury Duty
4. Uma Thurman
Back in 2008, Uma Thurman was set to star in "Eloise In Paris," but the film never ended up getting made. Instead, the production company was sued for "failure to make good on an agreement" to pay the company that was supposed to pay Uma $4.5 million. In the midst of the lawsuit, Uma's contract was leaked online, which included several interesting demands.
According to documents acquired by Express, Uma requested a three-bedroom hotel suite and three mobile phones to use throughout filming. She also asked for the most "favorable dressing facilities" as well as the ability to buy any of her costumes from the film at a 50% discount.
5. Vin Diesel
While Vin Diesel was working on the "Fast & Furious" franchise with Jason Statham and Dwayne Johnson, the trio of co-stars had to come up with a way to ensure they were all perceived as equals on screen. According to members of the production team, each actor had contractual demands that limited how many punches they could take in a fight. Vin even reportedly tried to work out a points system that tallied up the kicks and punches each person got in a scene.
While the points system ended up being too complicated, producer Michael Fottrell confirmed that fights were choreographed so that no one came out looking like the definitive loser.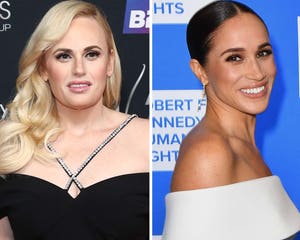 Rebel Wilson Says Meghan Markle Not as 'Naturally Warm' as Prince Harry on First Meeting
6. Danny Trejo
Danny Trejo has a particular demand in his contract whenever he's playing the bad guy on screen. The actor once confirmed that whenever he plays a criminal in a film or show, he requires his character to be killed off so viewers learn that doing bad things and criminal activity doesn't pay off.
7. Rebel Wilson
While Rebel Wilson was working on the "Pitch Perfect' films, it was written in her contract that she wasn't allowed to lose weight. Despite wanting to get healthy, she says she wasn't able to drop more than 10 lbs before filming wrapped.
"I couldn't lose a massive amount of weight, because I was in the contracts for that movie," Rebel said on the "Call Her Daddy" podcast. "You can't lose, I think it's not more than 10 lbs or gain more than 10 lbs You have to kind of stay at the weight that's in your contract."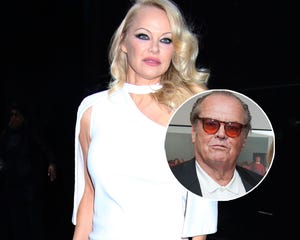 Pamela Anderson Claims She Walked In on Jack Nicholson Threesome at Playboy Mansion
8. Mark Wahlberg
Before Bradley Cooper starred in "Silver Linings Playbook," Mark Wahlberg was set to take the role opposite Anne Hathaway. Although it didn't pan out, Mark's contract allegedly stated that if Anne were to drop out of the film, he would be entitled to $900,000. The move was to reportedly protect the actor from box office losses in case Anne was replaced by an actress that wasn't as well known. In the end, director David O. Russell, one of Mark's close friends, cast Bradley because his salary requirements were lower.
"They went with Brad Cooper because they felt he was hungrier and would work for cheaper," David's collaborator Matt Muzio told TheWrap.
9. Julianna Margulies
For Julianna Margulies' role in "The Good Wife," she had it written into her contract that she would wear a wig whenever she was on screen. Julianna's decision allegedly stemmed from her desire to look completely different from her "ER" character, Nurse Carol Hathaway. The wig ended up getting specially made in London for a hefty price and was flown into Vancouver where the first episode was shot.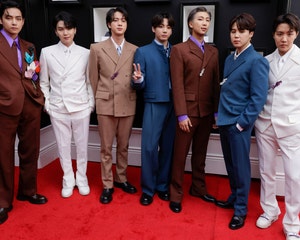 21 Times Celebrities Fanned Over BTS
10. Jack Nicholson
Jack Nicholson is such a big Lakers fan that he allegedly made it a part of his contract while filming "Batman." His list of demands included being allowed extra time off from filming so he could attend the basketball team's home games. Unfortunately, that clause proved to be an issue when the film set moved from California to England. Instead of sitting courtside, the games were taped and shipped to him — and no one could talk about the score until Jack watched the game.
11. Quvenzhané Wallis
When Quvenzhané Wallis was just 10 years old, her contract to star in "Annie" had some very specific demands. In addition to making sure she got close to top billing in the film, Quvenzhané's contract also specified that she got veto power on any bloopers from the film before they were released. It also stated that she would get 3 dresses to choose from for every promotional appearance — and would get to keep the one she wore.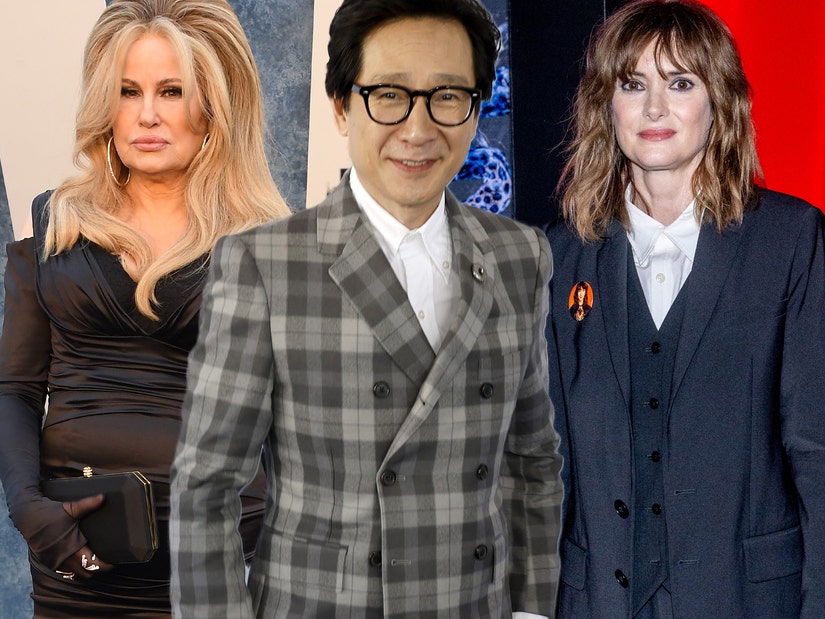 Source: Read Full Article