13 Sex Gifts to Give Your S.O. (or Yourself) This Holiday SZN
For majority of peeps, gift-giving is a daunting task during the holiday szn—especially when it comes to buying something for your S.O. You want the present to be memorable, special, and most importantly, something that they won't throw under their bed and forget about in two months. Luckily for you, we're here to help with that.
Gone are the days where you literally spend all your day Pinterest-ing: "Gifts for boyfriend" because hi, here's a helpful hint: Sex toys. Think about it, what's the one thing your partner won't mind more of? Sex with you.
So below, you'll find 13 products to gift your girlfriend or boyfriend this holiday season to enjoy in between the sheets together. Trust: Nothing says "I love you" like the fun playthings listed below.
~*For Your Girlfriend*~
1. For your girlfriend who looooves oral sex.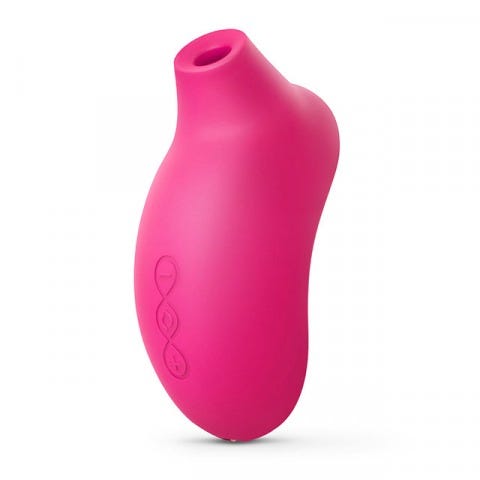 Look, we get it: Sometimes your tongue may get tired, or your neck will experience some aches and pains when she's getting close. Use this oral-sex simulator as your little sidekick to push her over the edge during oral. You won't regret it.
2. For your girlfriend who needs some sexual stress relief ASAP.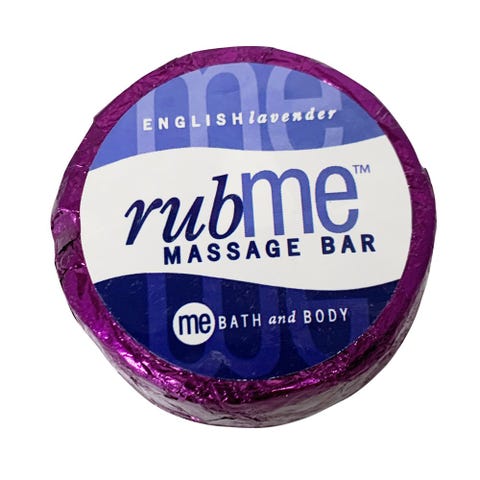 Don't forget: An orgasm is always the preferred way to feel zen after a stressful week. But why not take it one step further and and give your girlfriend a thorough, much-needed back massage first? Letting her vent about her boss as you knead her shoulders is highly-underrated foreplay.
3. For your girlfriend who never orgasms from penetrative stuff.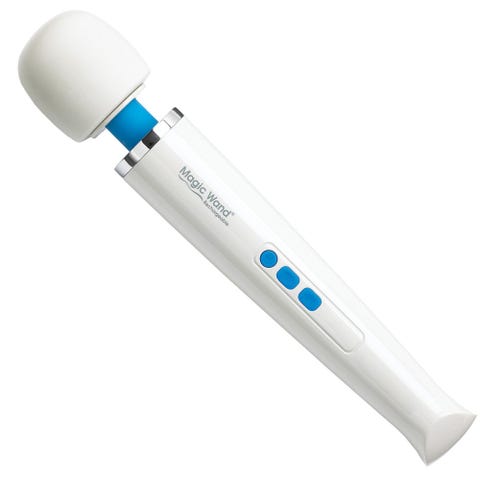 She's not alone. Most women need a lil help on their clitoris to reach their full-potential orgasm. Buy her one of these incredible clitoral vibrators that will do oh-so-many favors on her clitoris. Bonus points if you bust it out before she even has time to fumble over to her bedside table drawer for a different toy.
4. For your girlfriend who hates being on top.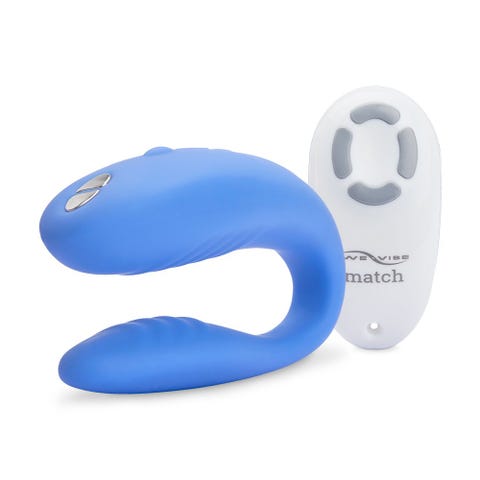 Woman-on-top sex can be tougher to pair a standard vibrator with compared to, say, doggy-style. So a couple's vibe might help shrink that orgasm gap. Alternatively, you can also just go down on her for like, an hour. (Hint: This is secretly all she wants!)
5. For your adventurous girlfriend who would have sex with you while parasailing if she could.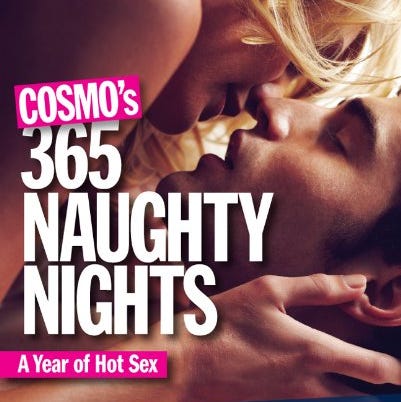 Buy inspo cards for sex positions in every room of your house. Kitchen table? Sure. Bathroom floor? Why not? Oh, because no one's cleaned it in two weeks and it's disgusting? Good point. Kitchen table it is.
6. For your shy girlfriend who struggles to tell you what she really wants.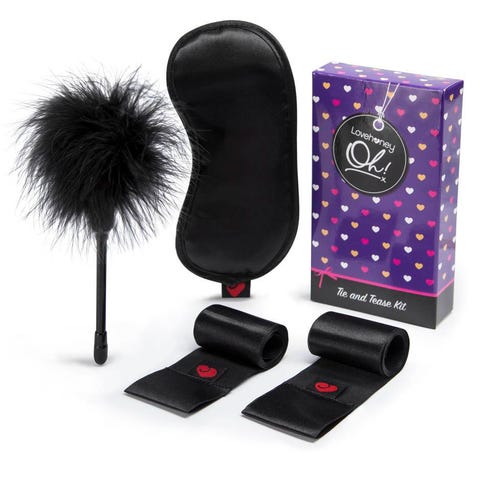 Sometimes, show is so much more powerful than tell, so let her tie you up and blindfold you. This way she has all the power to do whatever it is she secretly dreams of doing in bed. Beware, this can often turn women into people who enjoy having sex with you so much they'll want to do it all the time. I know, I'm sorry, there's nothing I can do to stop that.
7. For your girlfriend who can only orgasm in doggy-style, even though it sometimes gets boring for you.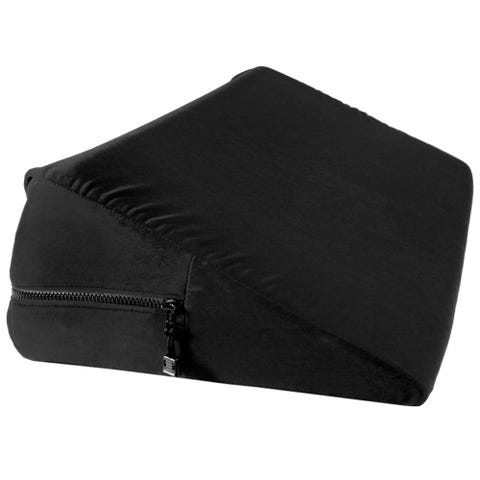 If you want to low-key change things up a tiny bit, you can always use a Liberator wedge or stack of pillows to try out some new angles. Encourage her to lie down instead of staying on her knees, which will make you feel even bigger to her.
~*For Your Boyfriend*~
1. For your shy boyfriend who you have a feeling might be a Christian Grey 2.0.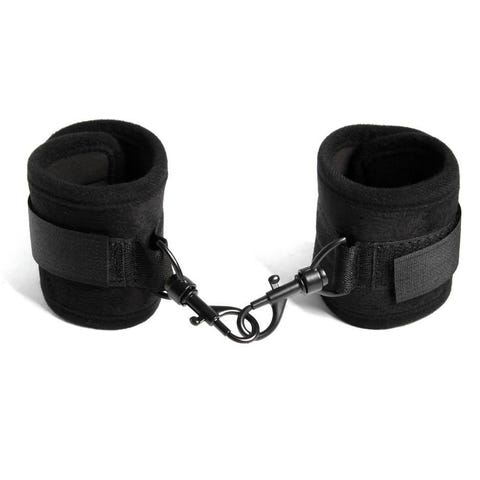 Shy guys sometimes have a hard time saying what they really want because they don't want to scare you. If you're into BDSM play, and you have the slightest inkling he may be too, try these handcuffs as a way to introduce bondage-play into your sex life. Use them on yourself first, then switch and see if he's he has any ounce of submissiveness, himself.
2. For your boyfriend who enjoys the finer things in life.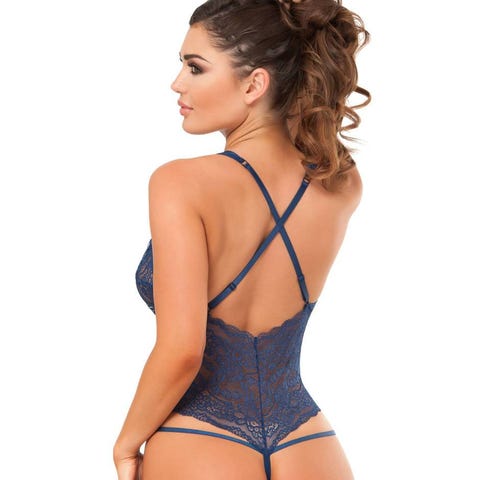 And by finer things in life, we mean you, dressed up in sexy lingerie, in his bed. Surprise him by putting on this lil set and giving him a lap dance so epic, he won't be able to close his mouth from drooling. A gift for both you and him, indeed.
3. For your ass-obsessed boyfriend who can't stop touching your booty.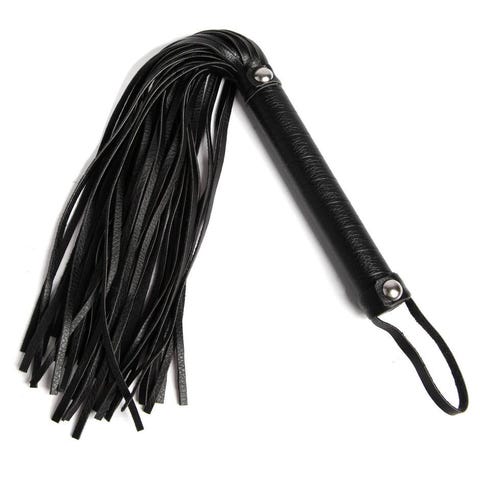 Buy him a little leather flogger he can spank you with while you do it doggy-style. It's lightweight enough that it's not as intense as a paddle, and honestly, he'll just be so hyped to get to spend up close and personal time with your real-time butt-filled music video that the flogger is just icing on the booty cake.
4. For your boob-obsessed boyfriend who would touch them nonstop if you were cool with it.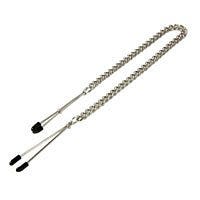 Get on top and encourage him to play with your nipples. Then, pull out these sexy AF nipple clamps. His eyes will light up like he just saw a Christmas tree made entirely of boobs.
5. For your boyfriend who just casually mentioned he might like to try butt play at some point.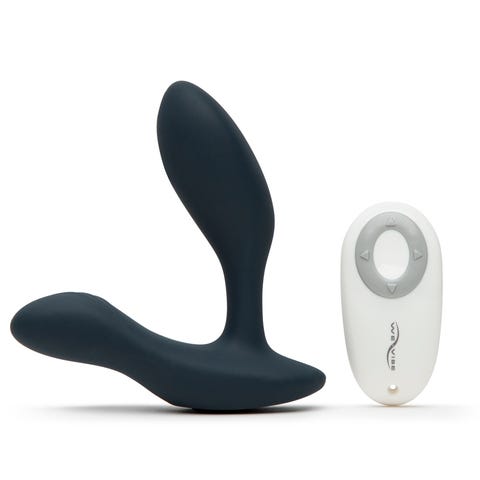 If he has subtly hinted that he'd be into doing some butt stuff with you, get a butt plug. Butt plugs are great for men and women, so if he wants something in his butt, put something in there! And if he wants to have sex in your butt, and you're not sure about that yet, try a butt plug and see how that feels. Honestly, you both should try this anyway just to say you did. 'Tis the season for butt play, as all the carols say.
6. For your boyfriend who *loves* BJs (but, like, you secretly hate them).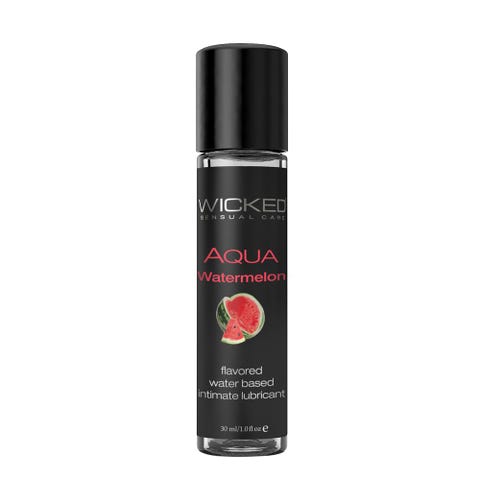 Pro tip: Dicks don't taste good, but this flavored lubricant does. Choose from an assortment of lube flavors (like strawberry, peppermint, watermelon, and more) to make oral sex more pleasurable for both of you. You're welc.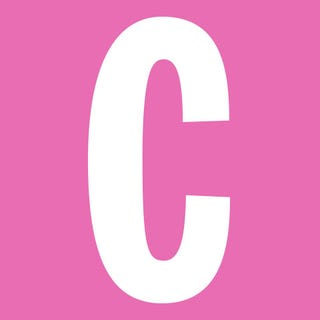 Want to get the hottest sex positions, the wildest confessions, and the steamiest secrets right to your inbox? Sign up for our sex newsletter ASAP.
Subscribe
Source: Read Full Article