7 Boo Basket Ideas Inspired By Movies You Love To Watch All October Long
One way to instantly get you in the Halloween spirit is by watching your fave festive films. You have the nostalgic classics such as Hocus Pocus and Halloweentown, and scary horrors like IT for major thrills and chills. If you're currently planning a streaming marathon with your besties, you'll love these boo basket ideas inspired by movies.
It's so much easier to put together a boo basket of goodies when you have a specific theme in mind. If your BFF has a go-to Halloween film they watch on repeat, you know exactly the kind of basket to put together. Just like each film is unique, so are each one of these seven movie boo basket ideas. For example, for the Sanderson sister in your life, fill up a basket with a Hocus Pocus wine glass and your bestie's fave bottle (if they're 21 or up). If they're 100% that witch, you might want to put together a Practical Magic-inspired basket that has everything your friend will need to make midnight margaritas.
Your spooky care package can also have items from the film like a Handbook for the Recently Deceased for the Beetlejuice fan, or a subtle nod like a sorting hat candle for the Harry Potter lover. Whatever you decide to go with, your bestie will love it just as much as they love rewatching their fave film in October.
We only include products that have been independently selected by Elite Daily's editorial team. However, we may receive a portion of sales if you purchase a product through a link in this article.
1. The 'Beetlejuice' Basket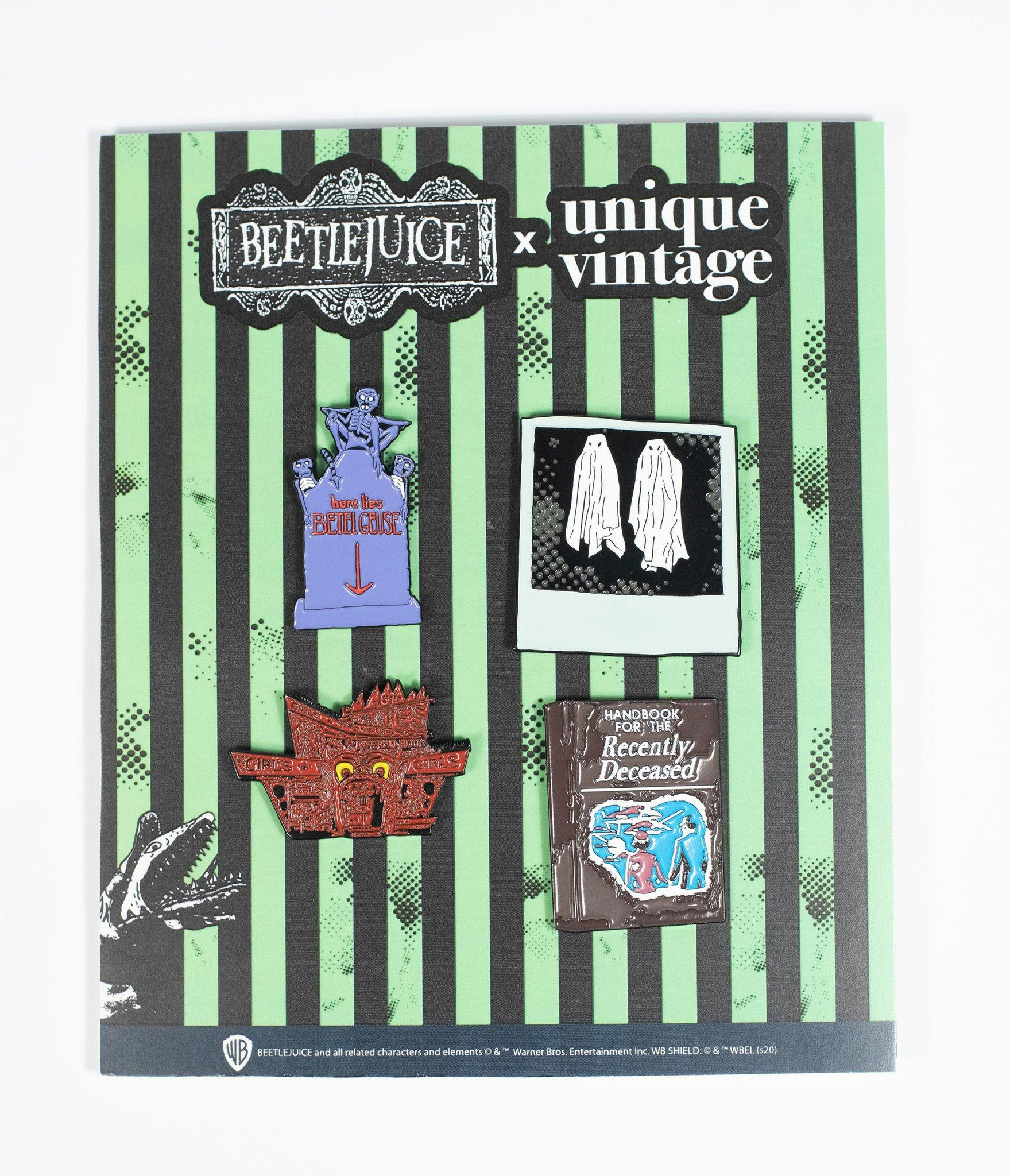 Lydia Deetz is a mood, and if your BFF can relate, put together a Beetlejuice basket that's "strange and unusual." Be sure to include a Handbook For The Recently Deceased journal ($11, amazon.com) along with a lavender Lydia hoodie ($75, dumbgood.com) and striped socks ($25, beetlejuicebroadwayshop.com) for cozy nights at home. Include Beetlejuice enamel pins ($24, unique-vintage.com) as well, so your friend can dress up their fave denim jacket.
2. The 'IT' Basket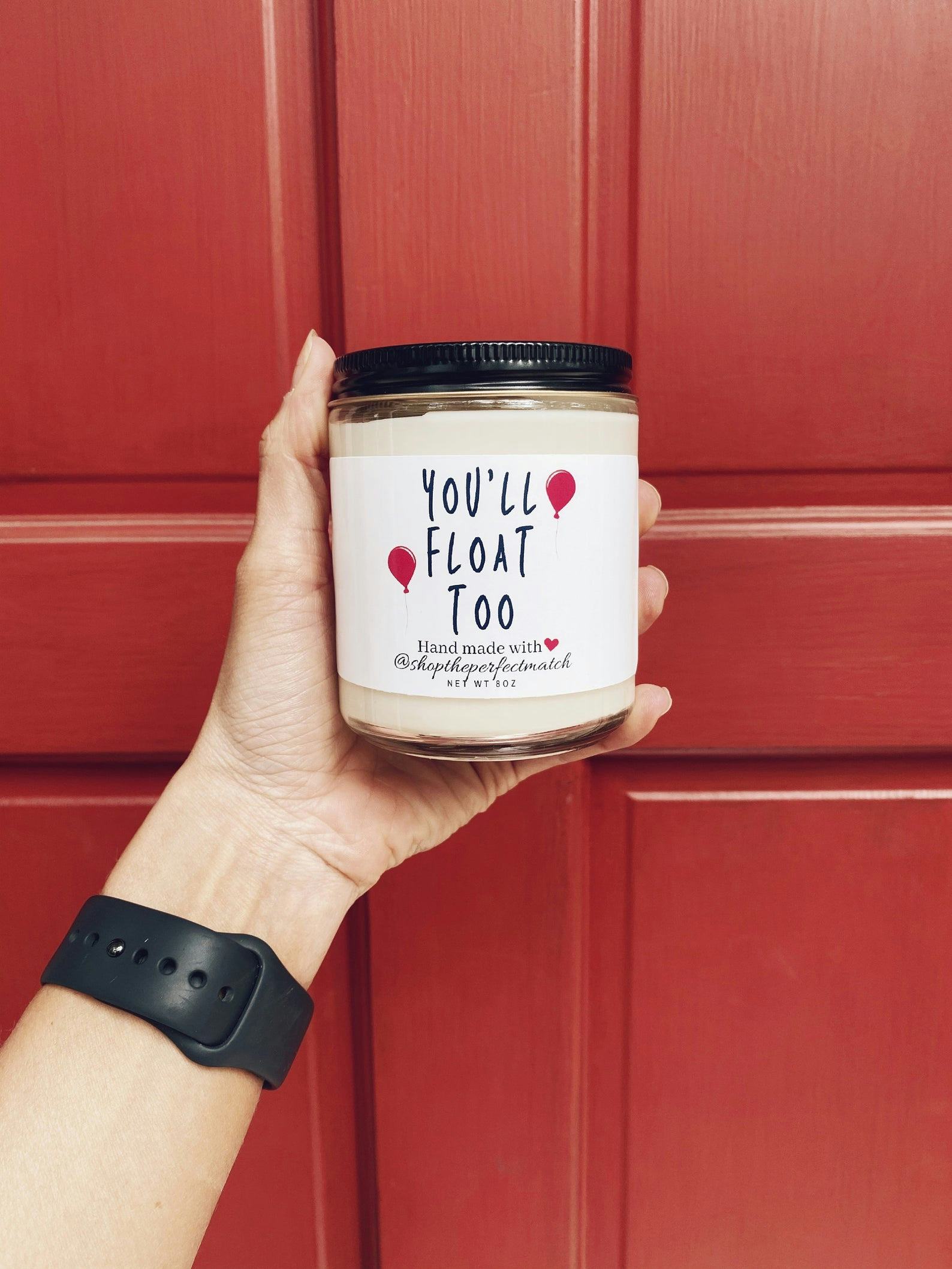 Aside from all the creepy clown stuff, you and your BFFs might relate to the Losers Club in IT. You're always there for each other, and Halloween is no exception.
Surprise your bestie (or all of your besties) with an IT-themed boo basket. Fill it with a cozy Losers Club sweatshirt ($23, etsy.com), an It-themed charm friendship bracelet ($14, etsy.com), and an IT candle ($6, etsy.com). Don't forget to throw in a not-so-scary Pennywise plush ($12, kidrobot.com), because it just wouldn't be the same without him.
3. The 'Hocus Pocus' Basket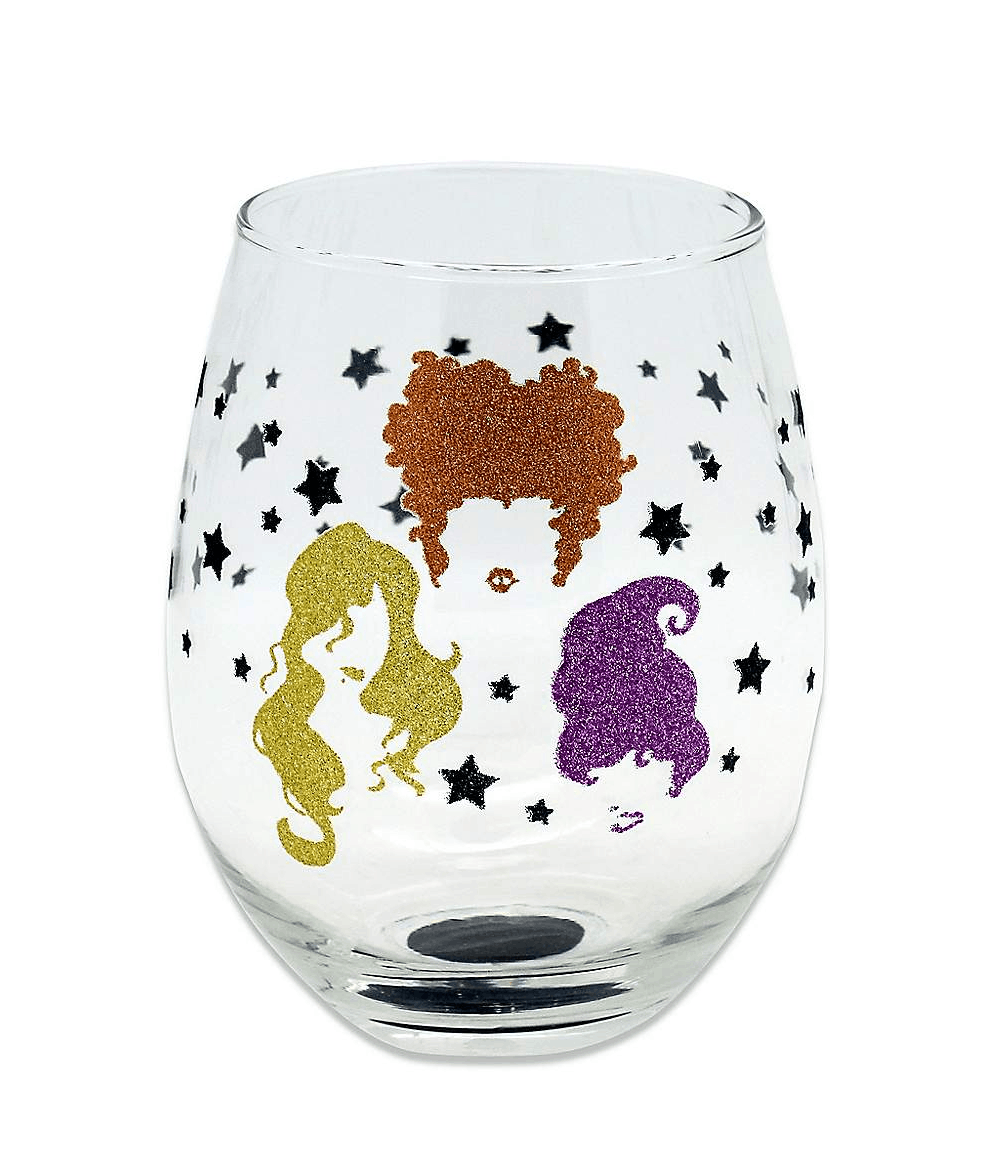 Your besties are like the Sarah and Mary to your Winifred Sanderson. Pack a boo basket filled with everything a good (or bad) witch deserves, like an adorable stemless Hocus Pocus wine glass ($7, spencersonline.com) and a tasty red blend ($12, shop.campoviejo.us). Include a Sanderson Sister PJ set ($50, cakeworthystore.com) and sequined Binx pillow ($30, spirithalloween.com) for lounging at home with a good book of spells.
4. The 'Nightmare Before Christmas' Basket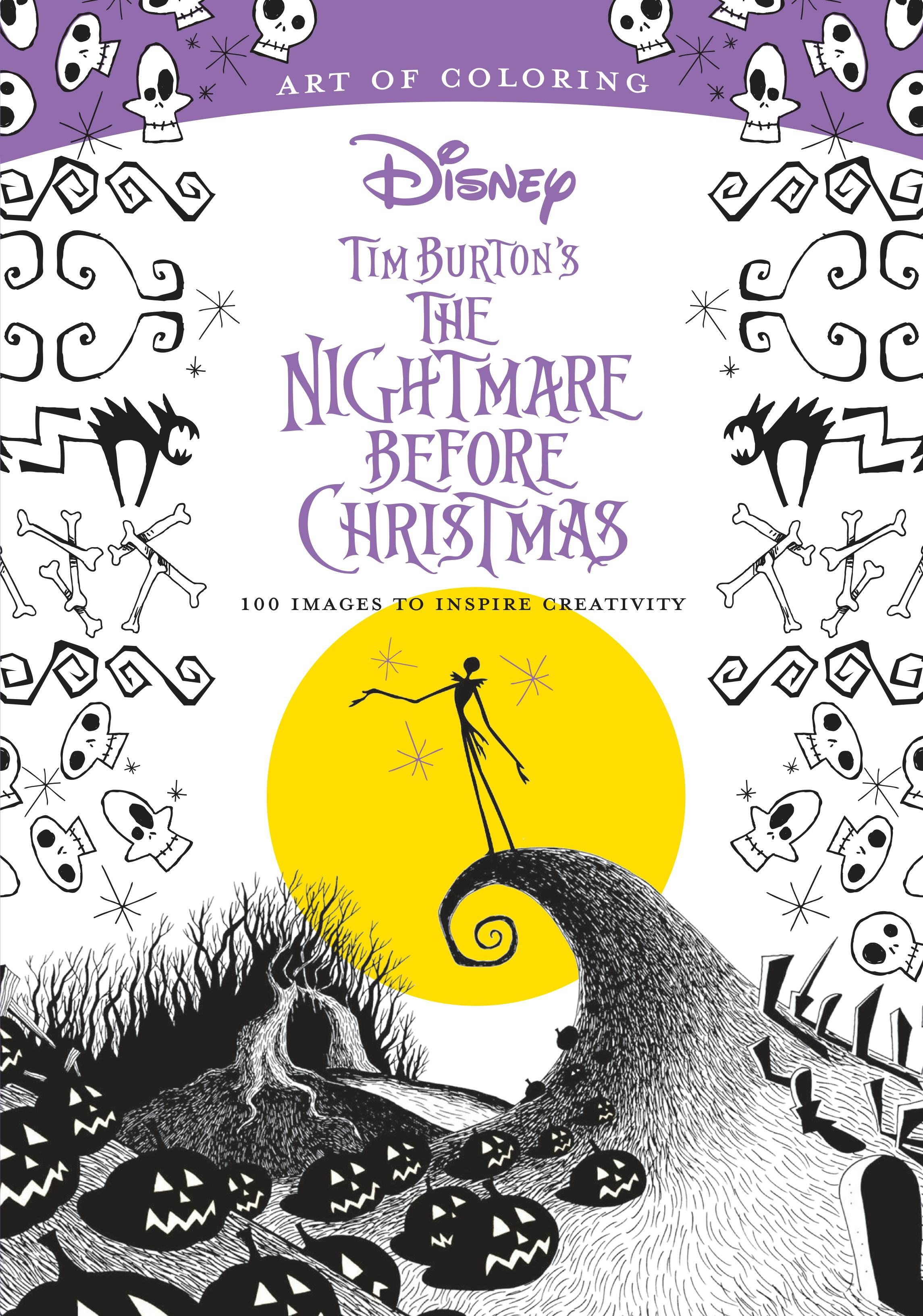 Surprise your creative bestie with a The Nightmare Before Christmas basket that'll keep them busy throughout the holidays. They'll be saying "what's this" with delight as they pull out a Jack Skellington cosmetic bag ($14, ulta.com), a cross-stitch kit ($8, target.com), and a Lovepop card that doubles as a Nightmare Before Christmas paper bouquet ($26, lovepopcards.com). For even more fun, include some colored pencils ($14, arteza.com) to pair with a Nightmare Before Christmas coloring book ($11, target.com).
5. The 'Practical Magic' Basket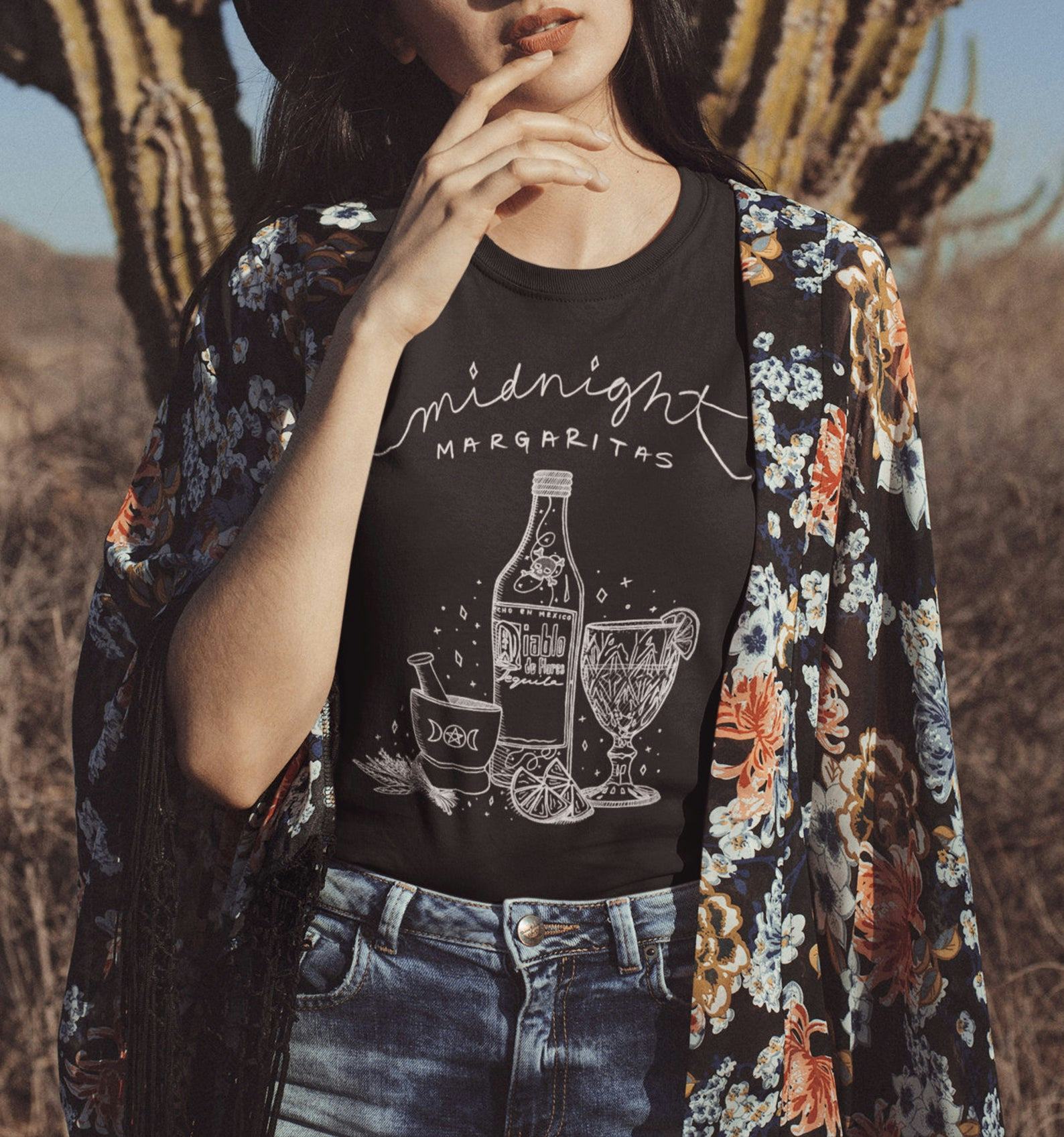 Your friend will fall in love with this Practical Magic basket. Include everything they need for midnight margaritas like a stemless skeleton glass ($3, michaels.com) and orange salt ($22, williams-sonoma.com) for the rim. While dancing around their kitchen in a midnight margarita tee ($20, etsy.com), they can also light a love intention candle ($13, etsy.com) and dream of their true love, just like Sally (Sandra Bullock).
6. The 'Addams Family Basket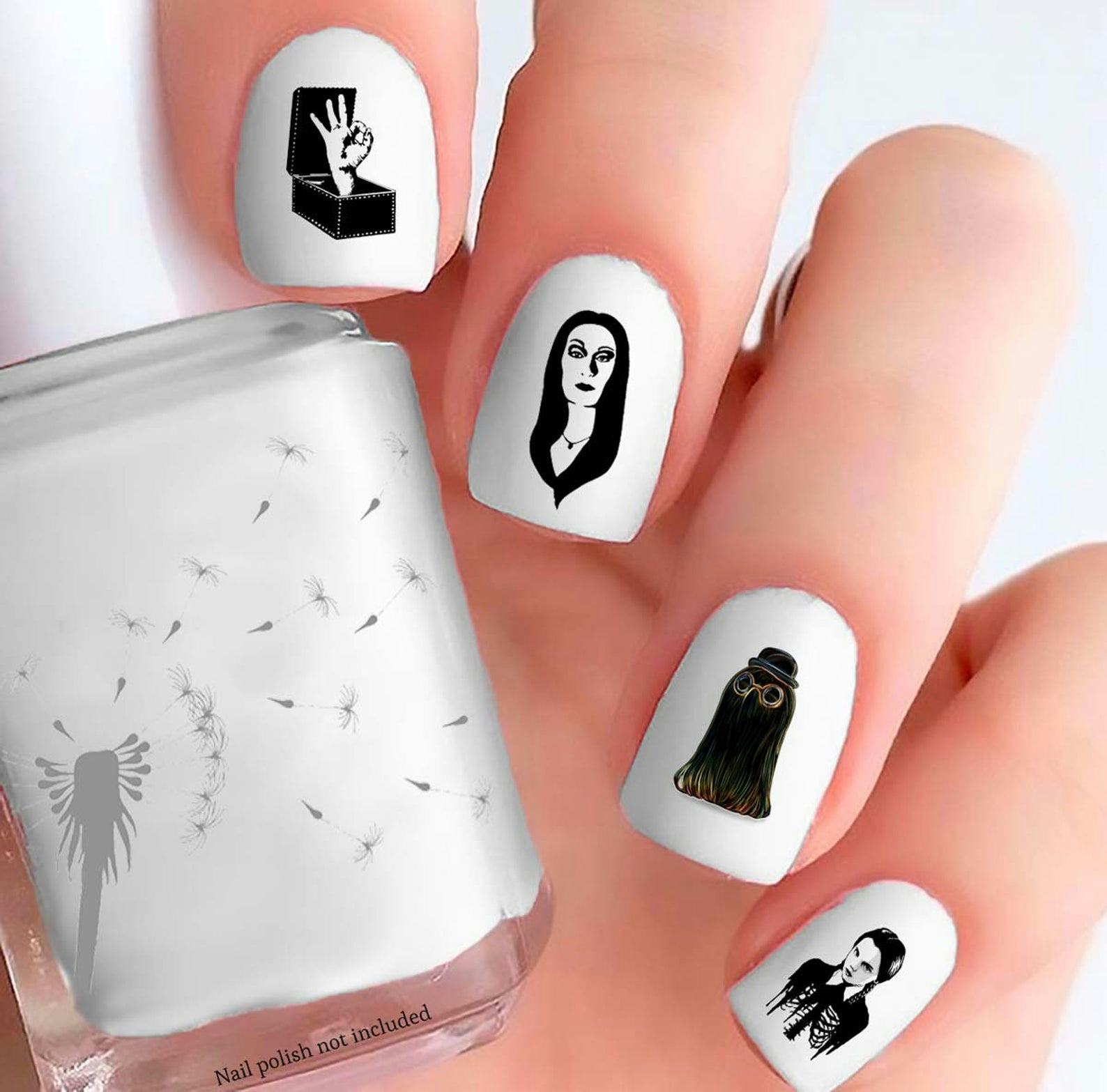 Make it a family affair and include items that every member of the Addams family would appreciate. Morticia would probably die for a bold red lip stick ($25, fentybeauty.com), Thing can't wait to get his hand on these nail decals ($3, etsy.com), and Pugsley would be delightfully shocked to see this adorable striped headband ($12, etsy.com). Although, you can't have an Addams Family basket without paying homage to the queen of Halloween herself — Wednesday Addams — with this cozy sweatshirt ($29, etsy.com).
7. The 'Harry Potter' Basket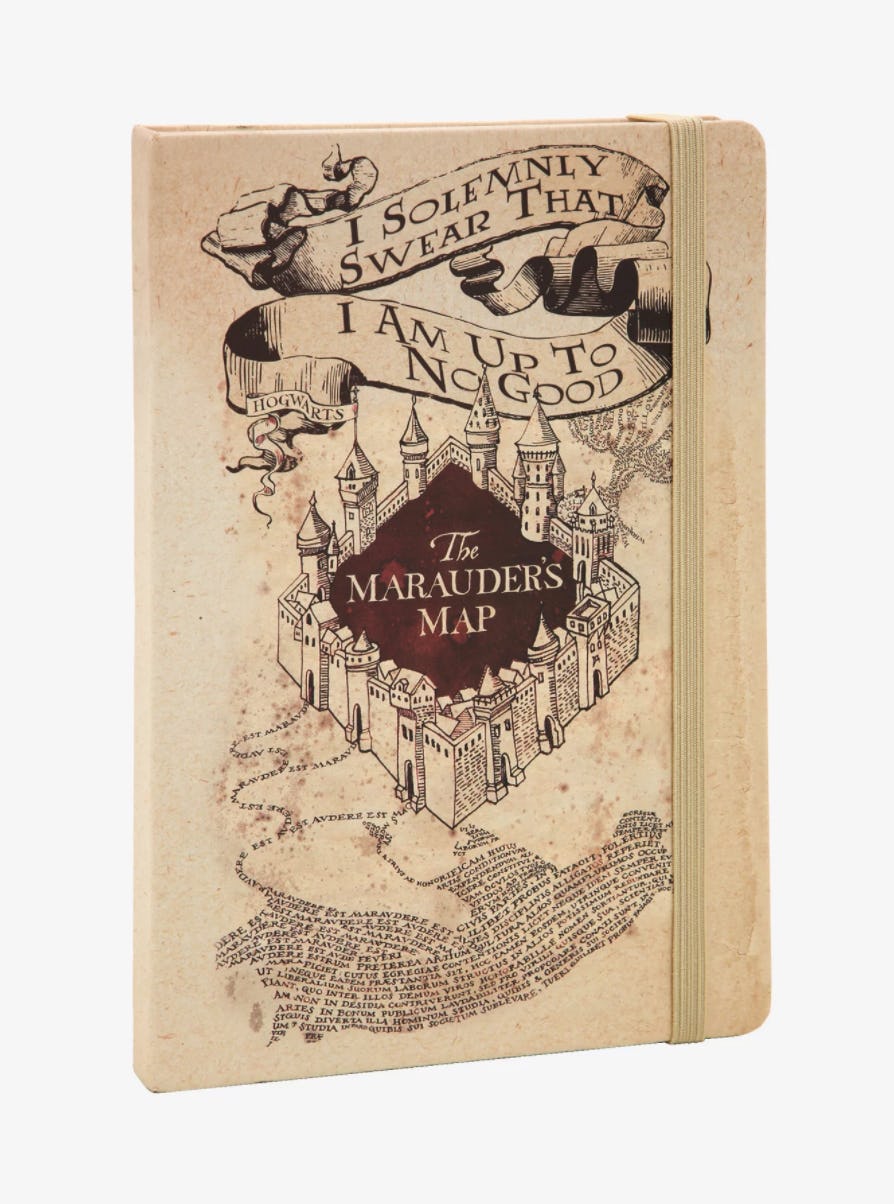 Your friend may still be waiting to receive their Hogwarts acceptance letter, but they won't have to wait much longer for a Harry Potter-themed boo basket. Accio a little magic with a sorting hat surprise candle ($22, etsy.com). Then, prep them for "school" with a marauder's map journal ($13, hottopic.com), Hogwarts house enamel pins ($55, shop.wizardingworld.com) to decorate their backpack with, and a wand pen ($9, amazon.com) for casting spells and jotting down notes.
Source: Read Full Article