'90 Day Fiancé': Fans Praise Darcey Silva After She Stood Up for Rose Vega
90 Day Fiancé star Darcey Silva is one of the TLC franchise's mainstays. And as far as fans go, Silva is somewhat polarizing. Many fans do seem to appreciate that Silva usually keeps the name of other cast members out of her mouth, as far as insults go, and some find her sensitivity and heart-on-her-sleeve style endearing. However, others find her overbearing, teary-eyed, and frustrating. That being said, fans of the show seem to be coming together to praise Silva for sticking up for Rose Vega during the Tell All.
Big Ed was not kind to Rose Vega
Big Ed was not a 90 Day Fiancé fan-favorite this season. Far from it, in fact. The reality star faced immense backlash for his behavior towards Rose Vega while he was visiting her in the Philippines. 
Ed seemed to have expectations of Vega, some of which he didn't hold himself to. For example, Ed asked Vega to get an STD test performed at one point after harping on her sexual history for an entire day. He then seemed unwilling to take the same test himself. 
Things got worse later, when after an awkward night together where Vega seemed totally uninterested, he asked her to shave her legs. "Um, don't be mad at me, but um, I noticed your legs were kind of like mine, they were hairy. Would you shave your legs?" he asked her. 
Later down the line, he proceeded to offer Vega a toothbrush and mouthwash as a gift. This came after he spent an evening in Vega's poverty-stricken household, vocally discussing how awful it looked.
"I got you a couple more things. This is going to be less romantic. So, this is mouthwash. And I got you a cute toothbrush because your breath is not pretty," he said to Vega. Vega then revealed that she has a stomach ulcer that causes her bad breath, and that she brushes her teeth every day.
Darcey Silva faced insults of her own
RELATED: '90 Day Fiancé': Jesse Meester Claims He Gave Darcey Silva a Personal Credit Card
Rose Vega wasn't alone when it came to dealing with insults from men on 90 Day Fiancé. Darcey Silva had her own challenging moment with Tom Brooks. The pair finally broke off their failing relationship during their second season together. 
When the two got together to discuss what was going awry in their relationship, Silva was eager to confront Brooks about photos of him with another woman. Brooks, meanwhile, felt as though Silva was simply too hung up on her other 90 Day Fiancé ex, Jesse Meester. 
When it became clear that things were not going to work out, Brooks asked Darcey Silva, "Did you put weight on?" He then gave a half-hearted apology on Instagram in which he blamed the editing for his comment.
'90 Day Fiancé' fans praise Darcey Silva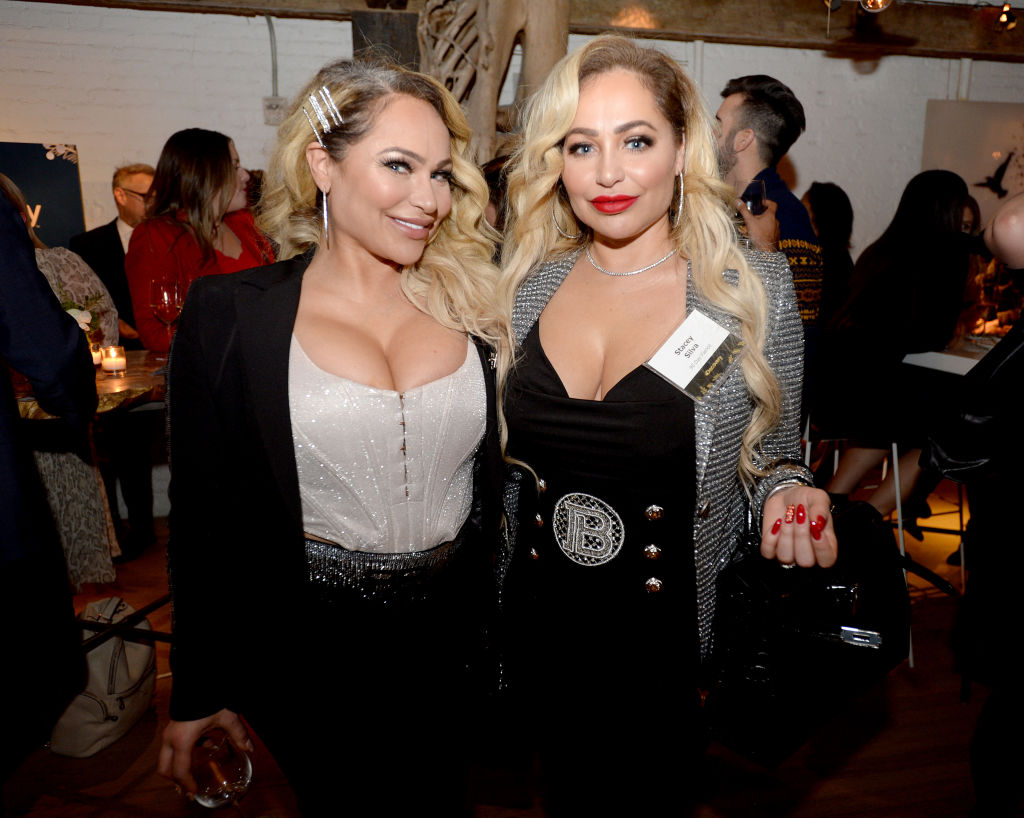 It seems as though Darcey Silva was feeling frustrated on Rose Vega's behalf during the 90 Day Fiancé Tell All episode. Vega speaks English, but to a limited degree, and Silva stepped in to try and help her clarify her feelings during the episode. 
Many fans felt as though Silva was sticking up for Vega. One Redditor admitted, "I'm not a Darcey fan at all but she really impressed me at the tell all last night."
"Darcey is annoying and toxic af when it comes to her own relationships but she wasn't lying when she said women need to stick together. She had Rose's back and it was a great look for Darcey for once," added another user.
"I'm glad someone at least tried to call Ed out on the vasectomy issue. He totally deflected it, but still," noted another commenter. 
One user opined, "Wow THIS! I was irritated with Darcey all season (this is the first time I've ever watched a 90 Day Fiancé show) but I was pleasantly surprised with how she stuck up for the other women."
Source: Read Full Article