After Southwest meltdown, experts issue tips on avoiding future airport issues
video
Southwest Airlines still working to return luggage to rightful owners
FOX Business' Grady Trimble reports from Chicago's Midway Airport, where Southwest Airlines claims lost bags will be returned to owners by the end of this week.
Travelers impacted by Southwest's operational meltdown last month may have skipped some important steps when trying to recoup their losses, including keeping their receipts, according to online travel insurance agency InsureMyTrip.com.
Thousands of passengers across the nation found themselves displaced or stranded during the holiday season after a winter storm and technology meltdown led to nearly 17,000 canceled flights. 
Southwest apologized for the major disruption, and promised to refund passengers and cover "reasonable" bills for hotel rooms, meals and alternate transportation. It has also been offering 25,000 frequent-flyer points to affected customers.   
Even though the company is working on fixing its damaged reputation, the incident left a bad taste in customer mouths. 
To help, InsureMyTrip travel insurance expert Meghan Walch issued a number of tips to help travelers handle issues like this in the future. 
SOUTHWEST AIRLINES SAYS HOLIDAY CANCELLATIONS COULD AMOUNT TO $825M LOSS 
Don't make any rash decisions
Ashlyn Harmon of New Orleans searches for her Southwest Airlines bags amongst hundreds of others at Midway International Airport as Southwest continues to cancel thousands of flights across the country, Dec. 28, 2022, in Chicago. Harmon said her fami (AP Photo/Erin Hooley)
Ticker
Security
Last
Change
Change %
LUV
SOUTHWEST AIRLINES CO.
35.61
+0.71
+2.03%
Following news of the mass flight cancelations, Walch said some travelers panicked and re-booked themselves on different flights before even finding out if their Southwest flight was scrapped. 

Some Southwest flights still took off, which meant that a traveler would have unnecessarily shelled out for two plane tickets.  

Walch said back-up plans are vital, but It's important to track your flight first. 

SOUTHWEST AIRLINES PASSENGER SUES AIRLINE FOR FAILING TO OFFER 'PROMPT REFUNDS' AFTER TRAVEL MELTDOWN
Know your airline's delay and cancelation policy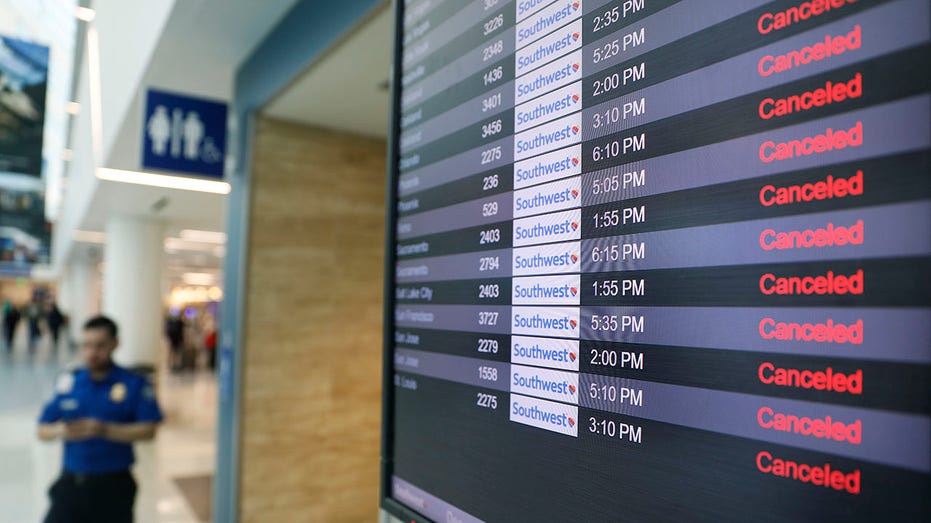 Canceled Southwest Airlines flights appear on the monitors at LAX on Thursday, December 29, 2022.  (Christina House / Los Angeles Times via Getty Images / Getty Images)

There are no federal laws in place that require airlines to provide reimbursement or vouchers if a flight is delayed. However, the Department of Transportation's new online dashboard shows what kinds of guarantees major domestic airlines offer for disruptions due to circumstances within the airline's control. 

If a flight is canceled, most airlines will rebook a passenger for free if there are seats available, according to Walch. 

Additionally, if a passenger canceled their trip because a flight was canceled, they are entitled to a refund even if the ticket was non-refundable, she added. 

Airlines are not required to reimburse for things like hotel stays or food purchased if a flight is canceled, but each airline has its own policy on this, Walch added. 

According to the DOT's dashboard, most major U.S. carriers promise to cover certain accommodations, meals and ground transportation for disruptions within their control. 

EXPERT SOUNDS ALARM ON SOUTHWEST AS MANY PASSENGERS STILL AWAIT LOST BAGS: 'REAL COCKTAIL FOR TOTAL CONFUSION'
Keep receipts and documentation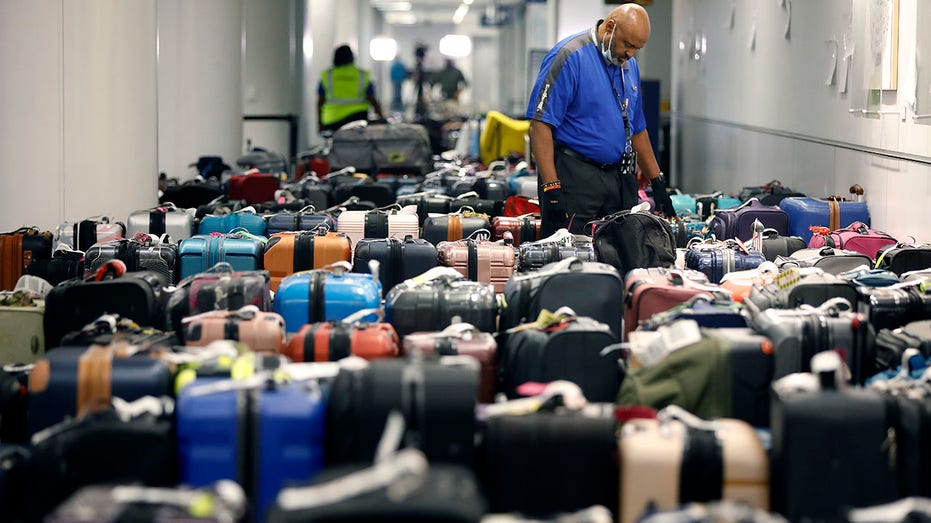 Rows of luggage wait for their owners in the Southwest Airlines baggage claim at LAX on Thursday, December 29, 2022. (Christina House / Los Angeles Times via Getty Images / Getty Images)

Passengers need to keep all of their receipts from expenses incurred while their flight was delayed or canceled. This includes any meals or accommodations. 

"You will need proof of purchases in order to file a claim and be reimbursed for those expenses," Walch added. 

SOUTHWEST DOLES OUT FREQUENT FLYER MILES BONUS TO CUSTOMERS IMPACTED BY MELTDOWN
Consider getting travel insurance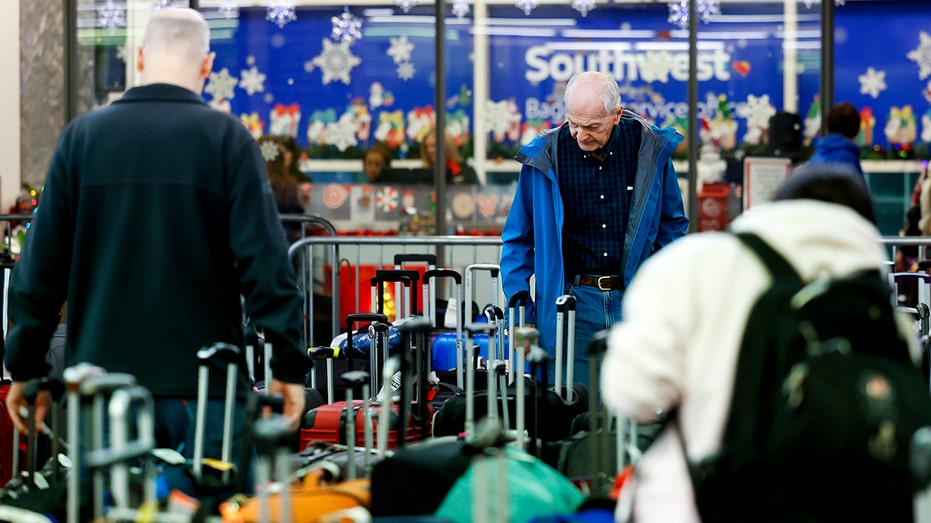 Travelers search for their suitcases in a baggage holding area for Southwest Airlines at Denver International Airport on December 28, 2022 in Denver, Colo. More than 15,000 flights have been canceled by airlines since winter weather began impacting a (Michael Ciaglo/Getty Images / Getty Images)

Travelers could still be left dealing with expenses they weren't expecting since there are no official laws requiring airlines to compensate for things like delays, according to Walch. 

With insurance, travelers will be covered for prepaid non-refundable expenses of their entire trip, not just the airfare. Additionally, if a flight is delayed, travelers will be compensated for meals or hotel stays after three to 12 hours depending on the policy. 

On top of that, insurance companies usually have 24-hour assistance services to help arrange airline or hotel accommodations, Walch added. 

GET FOX BUSINESS ON THE GO BY CLICKING HERE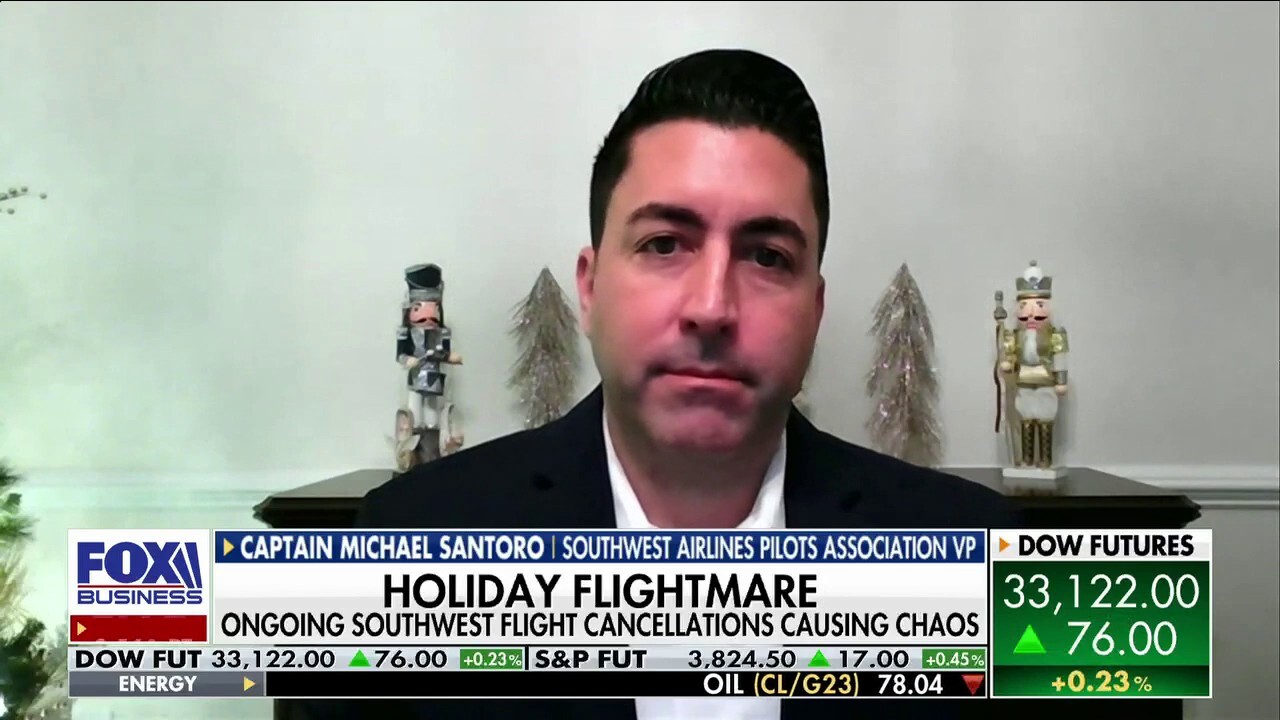 video
Southwest Airlines pilots union VP on 'incredibly frustrating' flight cancellations: 'We were left in the dark'
Vice president of Southwest Airlines Pilots Association Captain Mike Santoro provides insight on the ongoing Southwest flight cancellations and what the company can do to improve the situation.

Source: Read Full Article