Charlie Sloth's Fire in the Booth Wants Global Domination
Sirens, shattering glass, and fire extinguishers are the paradigm of Charlie Sloth's freestyle rap platform Fire in the Booth. While it remains a way to expose up-and-coming artists to mainstream media, FITB is now more of a competitive, no-nonsense, lyrical boot camp that stretches the talents of Britain's finest wordsmiths, and everyone worth their weight in words wants a go at it. 
With the world's biggest hypeman at its helm, gassing up acts as they approach the mic, FITB has become an institution on the airwaves. The likes of Drake, Ghetts, Wretch 32 and Avelino, Kano, Dave, Bugzy Malone and Stormzy have flexed their unscripted lyrical prowess on the show. Yet despite it paving the way for many artists and their subsequent stardom, it all came to an end in 2019, one year after Charlie Sloth quit his Saturday night rap show slot at BBC Radio 1Xtra. 
Fast forward to today, and Sloth is at Apple Music with FITB in tow. Its return doesn't just promise high-octane, adrenaline-packed bars, but a new and potential global era for the platform. FITB created a community hub for fans of rap to huddle around a speaker on a Saturday night, but with the privileges of a digital streaming service such as Apple Music, it not only means we can access FITB 24/7, but it also opens its doors to a worldwide community. 
Following FITB's expansion into the United States, Dubai and Jamaica, the series is now set to take on Europe – starting with Germany. With this in mind, HYPEBEAST spoke to Charlie Sloth about FITB's German export, while also learning more about the platform's humble beginnings, its aim to dominate the scene globally, and Sloth's journey to Apple Music.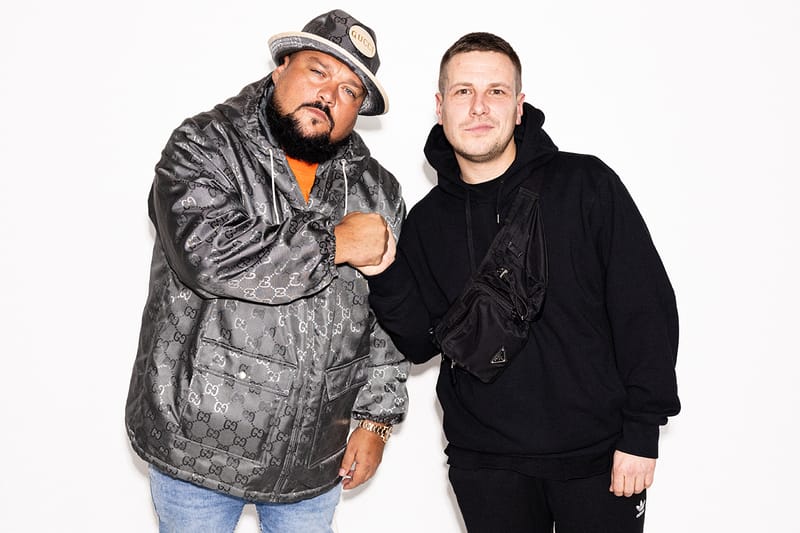 Sebastian Rodriguez Jurado
HYPEBEAST: How did it feel when you launched Fire in the Booth on BBC Radio 1Xtra in 2010?
Charlie Sloth: I was filled with excitement. At the time there was no real platform for British rappers, and I felt like I had an opportunity to create something for these artists who I cared a lot about – not only as musicians, but because a lot of them were my friends. Prior to the first show, when I had announced that I'd be doing Fire in the Booth with the BBC, they [the BBC] kind of laughed it off at the time. They were like "well this is radio, so good luck with that." They didn't provide me with a team, but because I own the brand that is FITB it was just me and a friend, Zak [Stephens], and he'd be filming on one camera focusing on the artists, I'd be filming on the other camera. Every time he swung the camera around I'd have to hide the other camera under the desk to make it look like we had some budget, but we didn't, it was some backstreet situation on the BBC. 
I remember getting the first one away. Choosing Mystro – who as an artist was so incredibly talented and at the time really overlooked by mainstream radio and other platforms in general – was crazy. It was crazy how the phone and text lines went, I was buzzing. 
There must have been some momentum after that first FITB, as if you knew you were onto something.
It was actually the fifth FITB that exploded, but there was a gradual build from the first one. It felt like it really resonated with the community, people were talking about it and there was a level of excitement. It was a really varied, eclectic mix of British rap that I was playing at the time.
It built very quickly, and then it got to the K Koke FITB. That was a real game-changing and defining moment in British rap. He got signed to JAY Z [Roc Nation] off the back of it, it got millions of views and that was when YouTube was very new, so to get the kind of numbers that it was getting at the time was like, wow, what is this? It introduced a lot of people to that sound. 
"The beauty of FITB is that you can't hide – you can either rap, or you can't."
FITB went on to become a platform that gave way to many homegrown British talents. Why is it important to you to give these up-and-coming rappers this seven-minute slot?
There are so many talented artists out there that don't get to showcase their ability. The beauty of FITB is that you can't hide – you can either rap, or you can't. You can't lie to the audience; there's no autotune, no special effects, no pre-records. You're on the spot. 
Going back to when we started FITB, no radio station at the time was [playing] these guys. Most of them had other jobs, or were doing other things to keep themselves afloat, and I knew there was an appetite for the music, the culture and the lifestyle. For me, it was so important to offer myself up as the person who provided… not easy listening, as I'm probably not the easiest person to listen to… but a comfortable and credible listen. 
How have you seen FITB grow and evolve?
As the Charlie Sloth brand grew so did FITB, or you could look at it the other way around. I wanted to make sure that more people outside of the U.K. were listening to FITB and these British artists. But how do I do that? How do I make people in America pay attention to the artists we have in the U.K.? Get their biggest rappers on. 
Introduce the biggest rappers in America onto the platform and let them showcase what they're doing. It's cross-pollination. Their fanbase is coming to us, our fanbase is going to them, it makes sense. That's what we've been trying to do since then; trying to grow the brand so that different pockets of communities around the world can cross-pollinate and be introduced to new music. But my focus has always been British culture, British rap culture.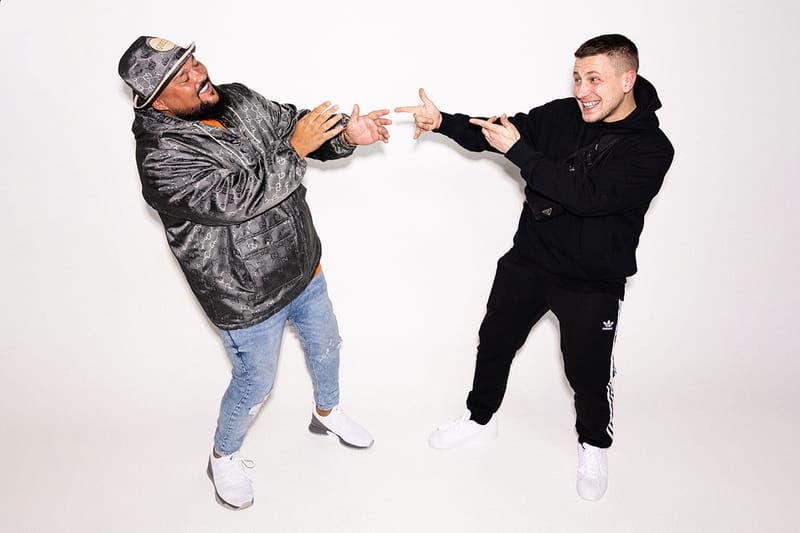 Sebastian Rodriguez Jurado
And how did FITB come to Apple Music?
I sat down with Oliver Schusser from Apple [VP, Apple Music & International] and we spoke about my past and my vision for the future and what I wanted to achieve, creating a community on an international scale and being a part of the story of the first international British rap star. I felt like once I'd done that I could help in other territories. I'd have a better understanding of how and why it works. 
He said, "you excite me, your passion excites me, when do you want to start?" I love him, he's a purist and genuinely cares. 
I did the deal with Oliver – and shoutout Zane [Lowe] as he was a huge part of that. We did Pop Smoke, Lil Baby, Juice WRLD, some really legendary FITB that were catching alight. We had COVID interrupt us for two years, but that brings us up to what we're working toward today, bringing the vision to life.
Why is now the right time to expand FITB?
FITB has never taken a break, it's been operating for the last 13 years. With my position at Apple Music, and as FITB consistently moves the needle, I thought that it made sense to travel around the world and connect the dots. 
I wanted to make sure that we created a platform, using FITB, that [spotlighted] non-English speaking territories. I get to play at some of the most incredible clubs around the world and meet incredible people and artists, and that ignites a new fire.
"My focus is on finding the new guys."
I started to look at different rap communities around Europe, and I thought about what we could do to make things even tighter. I didn't want to go into these territories and do FITB with people who I couldn't understand – I can appreciate through flow patterns, their energy, the body language, but I couldn't always understand these guys. For me to go into a non-English speaking territory and pretend to be what I am to the U.K. would be ignorant and disrespectful. But I did want to make sure there was a platform for them. 
What we needed to do was find the equivalent of me in their community.
FITB Germany is launching with DJ MAXXX. It's the same format but with a host who's relevant to that community. A big part of my vision was creating these subsidiaries of FITB where, ultimately, FITB is one big community around the world that love rap. 
Indexing this on the biggest streaming platform in the world just makes sense. There are some incredible freestyle platforms in the U.S., but I feel like there's also a void, a massive vacuum with the difference between a platform that services A-List tier 1 artists and the artists who are making noise. I felt like I needed to do that [globally]. I'm equally as passionate about the music here and I have the platform to do it. My focus is on finding the new guys.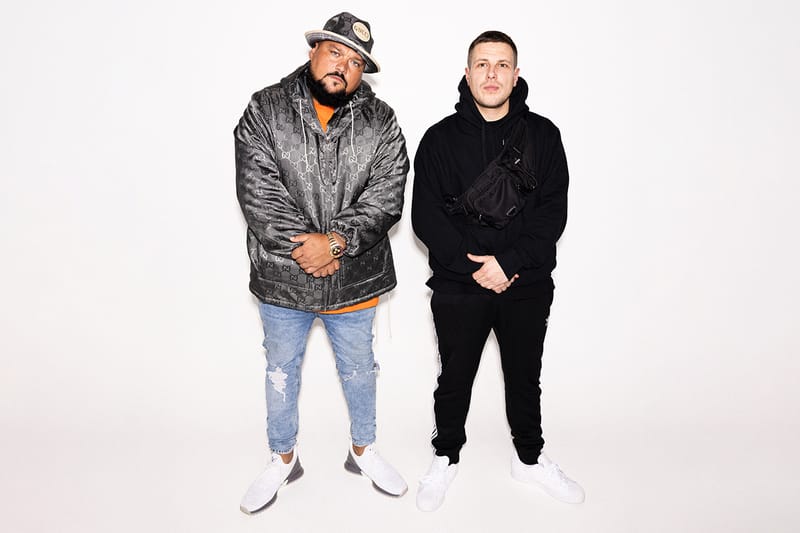 Sebastian Rodriguez Jurado
Is the rest of the world excited about emerging talent in the same way we are in the U.K.?
It's the same energy that I experienced 13 years ago. It's not going to bang straight away, but there will be a moment that will be created, I'm sure of it, and off the back of that everyone will benefit. It will create something in the U.S. that will act as a catalyst for everything else we're doing around the world. 
Is it harder to emerge in the U.S., because of the scale of the scene?
It's huge. It's always going to be a lot harder for emerging artists to be a part of the community because it's so widespread. But the Internet has changed everything; if a crazy TikTok pops off, you're gone. 
But are TikTok artists just a one-minute-wonder?
There's an element of truth there, for sure. Some of these guys will have a massive moment, but there's no history and no foundations, and no team around them to guide them on what's next and how to best utilize their win.
A lot of artists are making shorter records because we live in a fast-food society, everything is so accessible and pretty much free. There's no tangible value in the music itself, so the appreciation of the consumer is not the same as when we were younger – we bought records and CDs, and they had value to them and we'd keep them in our collection. The way we consume music has changed forever and the value of music itself has changed, and I feel like it will change again as we move into NFTs and as artists become smarter. 
Why is it so important for you and the music industry to continue to support emerging talents?
It's never been more important. That two-year dip when there was no live [music], live plays such a huge part in the growth and development of these young artists. Some had become successful in those two years but had never done a live show. There are artists that really took off in that two-year period, and then did their first live show at a festival with 50,000 people. It's nerve-wracking. 
Now that things are going back to normal, [we] can help these artists. Things are only going to keep progressing; platforms like TikTok have [big discovery potential]. How do we make these things work for the up-and-coming artists? Platforms like TikTok work hand-in-hand with digital streaming platforms like Apple Music. It's just creating cycles and helping to give these new artists opportunities, helping them understand how to maximize their situation with the tools at their disposal.
Source: Read Full Article