Chobani CEO leads Turkey, Syria earthquake relief, asks other CEOs to step up
video
Fire erupts at the port in Iskenderun, Turkey following the earthquake
A fire that has broken out at a port in southern Turkey following an earthquake there Monday. (Credit: @AFKaratay/LOCAL NEWS X/TMX)
Chobani CEO Hamdi Ulukaya has already donated millions of dollars to help his home country rebuild after two harrowing earthquakes devastated the region, killing tens of thousands of people. 
The Turkish executive is also imploring other companies to leverage their expertise and finances to find ways to help countless victims "rebuild their lives" after the 7.8 magnitude quake and a magnitude 7.5 quake struck parts of southern Turkey and northern Syria earlier this month. 
Ulukaya has been leading fundraising efforts, alongside Sierra Nevada Corporation owners Eren and Fatih Ozmen, for the Turkish Philanthropy Funds, which is supporting droves of non-profit groups on the ground in the Middle East as the death toll climbs. 
The money donated to the organization will go to groups "directly involved in all the affected cities to help victims recover from the devastating effects of the earthquake and rebuilding efforts," according to its website. 
WATCH: SECURITY CAMERAS RECORD HEROIC NURSES SAVING NEWBORNS, HOLDING ONTO INCUBATORS DURING TURKEY EARTHQUAKE
The group has already surpassed its goal of raising $10 million dollars, $2 million of which came from Ulukaya. 
The chief executive was not only born in eastern Turkey, but he lived through the Erzincan earthquake that struck the area in 1992. 
"When you're exposed to a tragedy like this, you always live with it," he said. 
Elderly woman stands next to greenhouses where she shelters with her relatives following the earthquake in Samandag, southern Turkey, Feb. 16, 2023.  (AP Photo/Francisco Seco / AP Images)

When you live in an area that's prone to earthquakes, you "always think that one day the big one is going to come because it's just like a scientific reality," he said. 

He prayed this wasn't going to be it.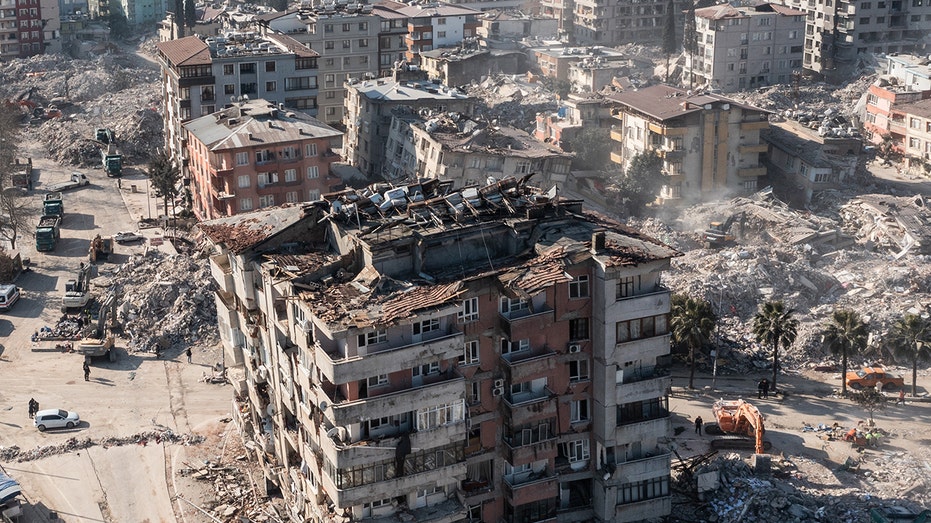 Aerial view of destroyed buildings are seen on Feb. 16, 2023 in Hatay, Turkey.  (Burak Kara/Getty Images / Getty Images)

The 7.8 magnitude earthquake and its aftershocks struck southeastern Turkey and northern Syria on Feb. 6, reducing huge swaths of towns and cities to mountains of broken concrete and twisted metal. Turkish president Recep Tayyip Erdogan has referred to the quake as "the disaster of the century." 

It's utterly heart-wrenching not only knowing that people are under these buildings, but that it's "somebody's son, somebody's daughter, somebody's dad, somebody's mom," Ulukaya said. 

TURKEY ETF SLIDES AFTER COUNTRY ROCKED BY MASSIVE EARTHQUAKE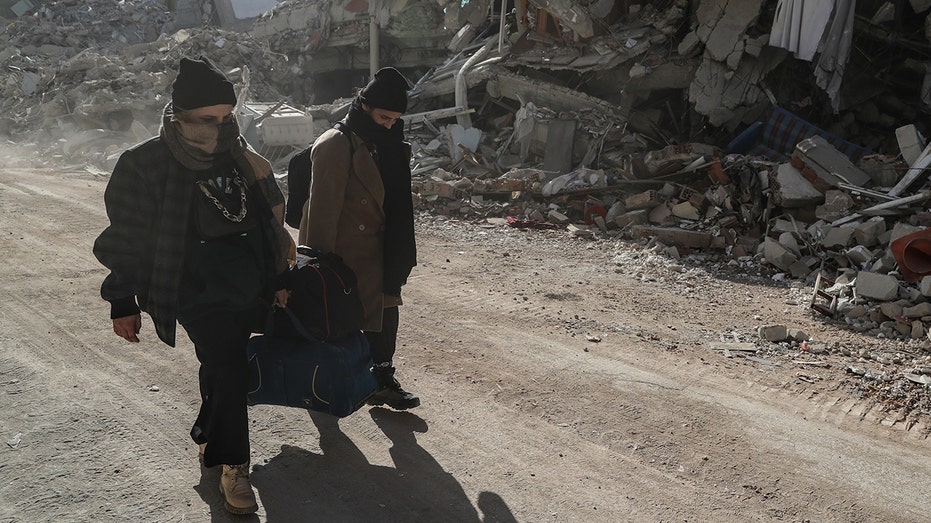 People walk past acollapsed buildings on February 16, 2023 in Hatay, Turkey.  (Burak Kara/Getty Images / Getty Images)

However, after such a abominable tragedy, Ulukaya says "you see a moment of unity, and you see the moment of people coming from all dimensions to help." 

What he noticed, and what gives him hope, is that everyone has reacted to this tragedy as if we are all family. 

"Knowing that someone far away feels the pain and does something about it, it does give…some kind of relief that we are not all alone," he said. 

VIDEO SHOWS DOG IN TURKEY BEING PULLED ALIVE FROM RUBBLE 5 DAYS AFTER EARTHQUAKE

He's uplifted by how communities and businesses around the world and their employees as well as various non-profits, have already come together to help. This includes efforts by Amazon, Accenture, FedEx and IKEA. 

However, Ulukaya stressed this is only the beginning. There are months of recovery and rebuilding work ahead given that people will need shelter and food. 

"In the days and weeks from now the cameras are going to be off … but that doesn't mean the suffering is gone. It doesn't mean the needs are all taken care of. It means that they are going to feel this even more …," Ulukaya said. 

TURKEY EARTHQUAKE CAUSES MASSIVE SHIPPING CONTAINER FIRE CAUGHT ON VIDEO, MAERSK SAYS

Not only is it important for businesses to offer their financial support, but it's also important for a company to tap into their capabilities. 

"IKEA, of course, can send money and does send money. But what they are good at is buildings … infrastructures and coming up with a way to create something very quick," he said. "Most of their money is going to be used for these quick infrastructures that are safe, that have all the amenities, and it can be deployed immediately."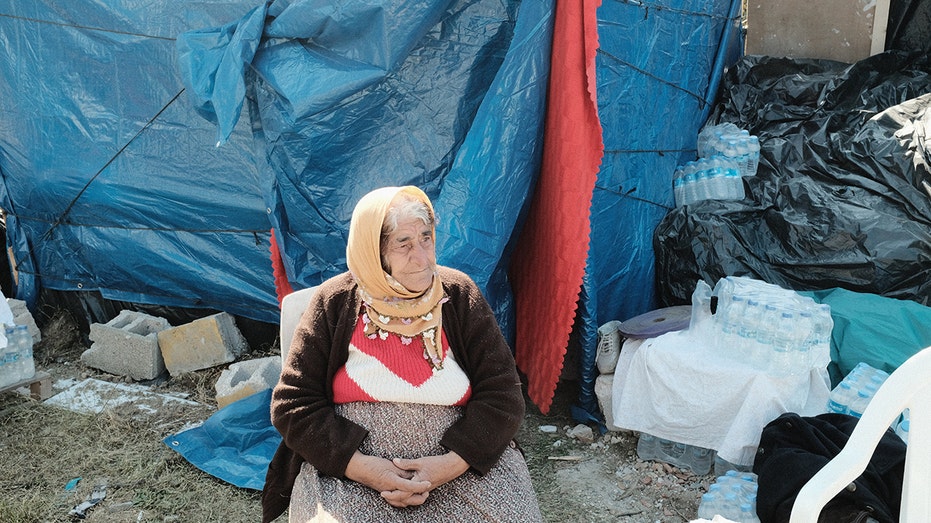 People whose houses were damaged started to live in the tent they set up with their own means, on Feb. 16, 2023 in Hatay, Turkey. (Umit Turhan Coskun/NurPhoto via Getty Images / Getty Images)

He noted that the company has done this countless times. 

GET FOX BUSINESS ON THE GO BY CLICKING HERE

"I think that is magical because these guys know how to do this and how to do this so effectively and with speed," he said. 

Recently, the Swedish furniture company's philanthropic arm, the IKEA Foundation, not only donated funds for medical assistance, but it's also pledged 10 million Euros to non-profit Better Shelter to build 500 emergency shelters. 

"It is mind-blowing that…something like this happens in another part of the world, in another corner of the world, and we feel it in our homes, in our towns. Not only do we feel it, we do something about it," Ulukaya said. 

The Associated Press contributed to this report. 

Source: Read Full Article