DRIVERS: Tyler Blake and His 2011 Audi R8 Spyder
DRIVERS is a series highlighting influential individuals in the HYPEBEAST sphere and their passion towards all things automotive. The approach is simple: what is car culture to you, and why do you have a passion for it? Each contributor is given a chance to shine light on their personal vehicle or vehicles, and asked to remark on how they are driving culture forward, both and metaphorically and literally.
---
For most people, cars are aspirational and only ever really dreamt of, unless their hard work allows for rewards after years of rising up. Tyler Blake arguably is one of those "started from the bottom" cases you hear about, where his humble beginnings working the retail floor for sneaker brands led to E-comm and public relations roles for streetwear boutiques, and eventually to marketing websites and augmented reality projects. His latest venture levAR – to which he co-founded back in 2018 and stands as CMO – utilizes AR to aid retailers in product marketing and promotion. Blake is also president of media company Under Cost Media Inc. which provides marketing solutions to brands and businesses, encouraging entrepreneurial thought and action.
His rewards are seemingly plentiful, with two modern-day sports cars in his garage serving as his "stress relief" from the rigors of marketing woes. His 2011 Audi R8 Spyder is arguably one of the most daily-drivable supercars to date, praised by critics as not only striking in appearance and jaw-dropping to drive, but "relatively" practical with its smaller 4.2L V8 engine and fairly reliable build quality. The RS5 however is even more practical, where Audi took the "civil" Sportback A5 chassis and applied its RS credentials for performance, speed and handling, while sacrificing very little in terms of passenger room, trunk space, and long-distance comfort.1 of 6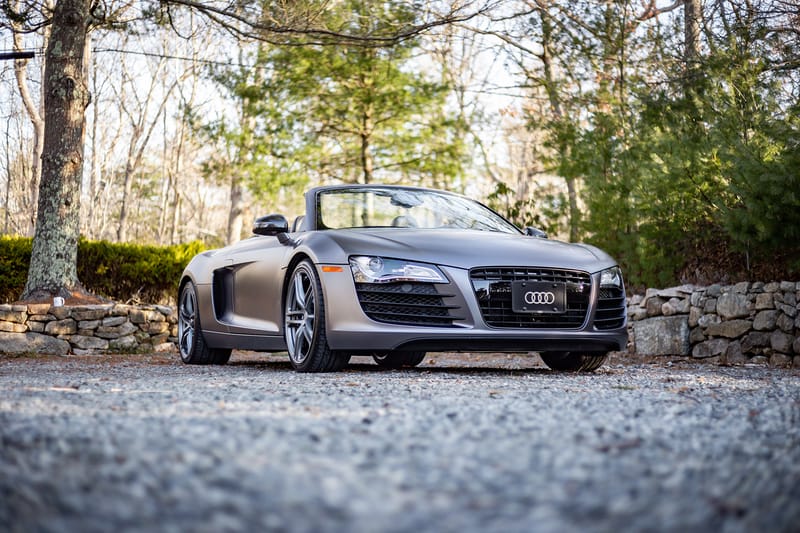 2 of 6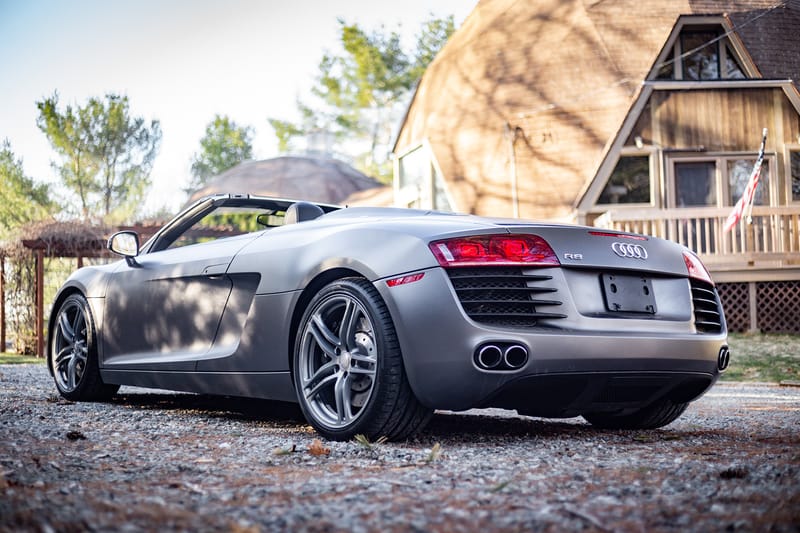 3 of 6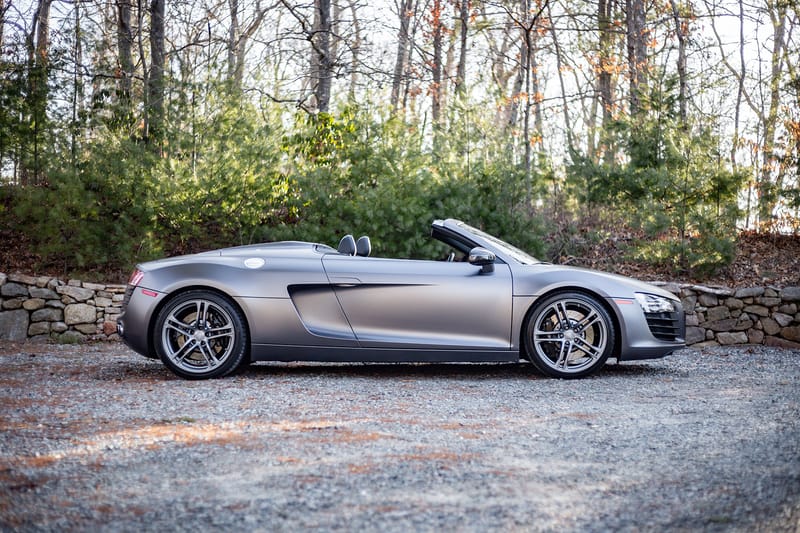 4 of 6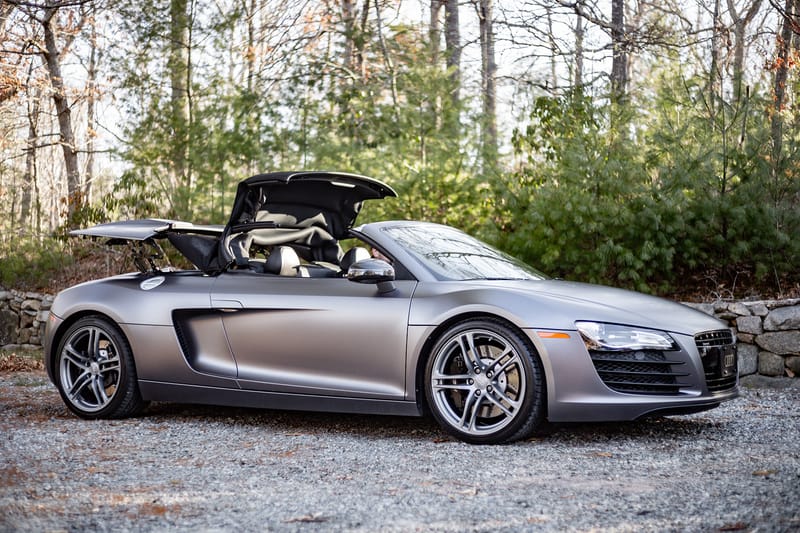 5 of 6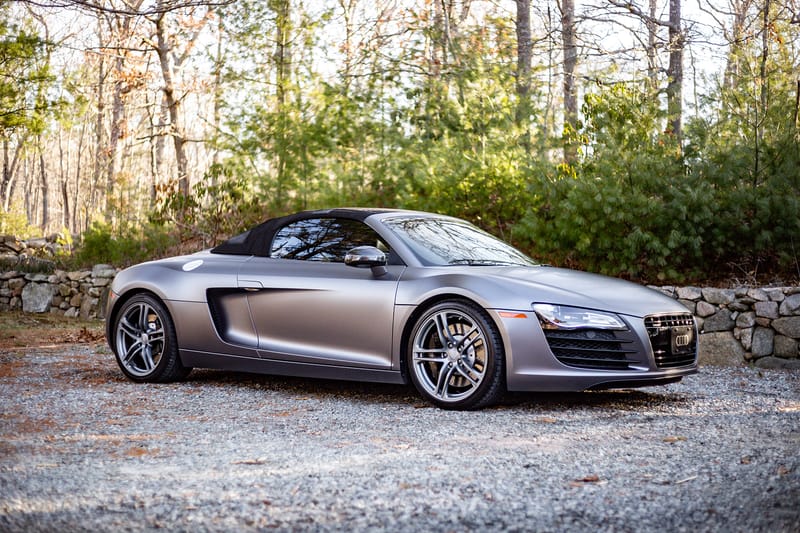 6 of 6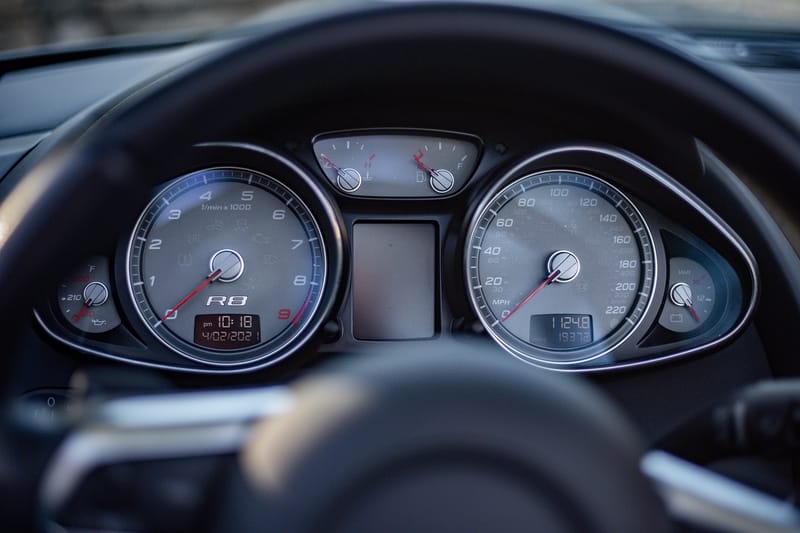 Make, model, year of your car?
I have a 2011 Audi R8 4.2L Spyder, and a 2019 RS5 Sportback Dynamic Plus.
When did you acquire it?
The R8 I picked up from Florida Performance Cars toward the end of 2020. We worked out a deal to get the car wrapped and shipped up to me this January that I was really happy with.
What made you choose this car specifically?
10 years ago I had graduated high school, I remember seeing Iron Man 2 in theaters and it was the first time I'd seen the Audi R8. Buying the car back then was not close to possible, but I imagined owning it by my 10 year reunion. This was in 2011, 10 years later I ended up making good on that dream. Besides Audi's influence of marketing dollars in the Iron movie, I also love that the R8 design is so modern looking. The Le Mans concept for the R8 was really ahead of its time, and I think the styling is still relevant in 2021.
What is the main purpose for this car for you?
For me, the car is symbolic of how hard I've worked. I've tried to make purchases to mark milestones. I have a watch I bought myself to mark paying off all my student loans. It has been an incredible amount of work and hours. Owning the car is a way of fulfilling my 18 year old naïveté.
"Cars to me are stress relievers. I love driving, and it's a time for me to unwind or let loose. It didn't matter what make or model."
What has been done with this car? Where has it gone?
I've been daily driving the R8 more or less. Any excuse I've gotten to take it out I have. It was sunny and dry on a 40-degree day in January which was enough to put the top down for me. I absolutely love driving the car.
The 2011 uses Audi's R-Tronic transmission which is a little divisive. Personally I enjoy it, although [having to remember] to put the car in gear and parking brake up each time – it's a nice compromise with gated R8s becoming harder to hunt down. The RS5 though is my workhorse, I've been loading it up with bathroom vanities, tiling, flooring… I'm sometimes amazed at what I'm able to fit in it when I'm working on properties.
Any details? Modifications? Changes?
The car is wrapped in 3M vinyl, a Satin Dark Grey. I've also purchased an aftermarket grille that reflects the modern RS styling that may or may not be installed by the time we took photos. The RS5 is in an Avery Matte Charcoal, I think both colors are distinct enough to clearly not be factory without causing unnecessary attention. I loved Audi's Nardo Grey, but the Kia K5 has soured my enthusiasm for it.
What is a car to you: aspirational achievement, functional tool, stress-reliever, etc?
Cars to me are stress relievers. I love driving, and it's a time for me to unwind or let loose. It didn't matter what make or model. I used to and still do listen to a lot of radio, books and podcasts. Besides that they are functional tools. The RS5 Sportback I mentioned can fit a surprising amount in, and the R8 I can make work for most daily trips, abysmal gas mileage aside. Above all I buy the cars I own for myself and no one else. It's easy to get caught up in wanting better and faster or more expensive, but you have to make sure you're doing it for yourself.1 of 6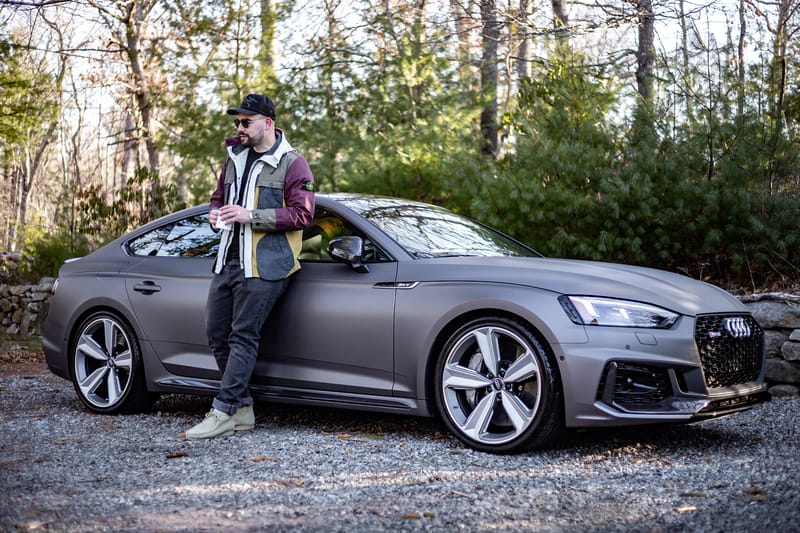 2 of 6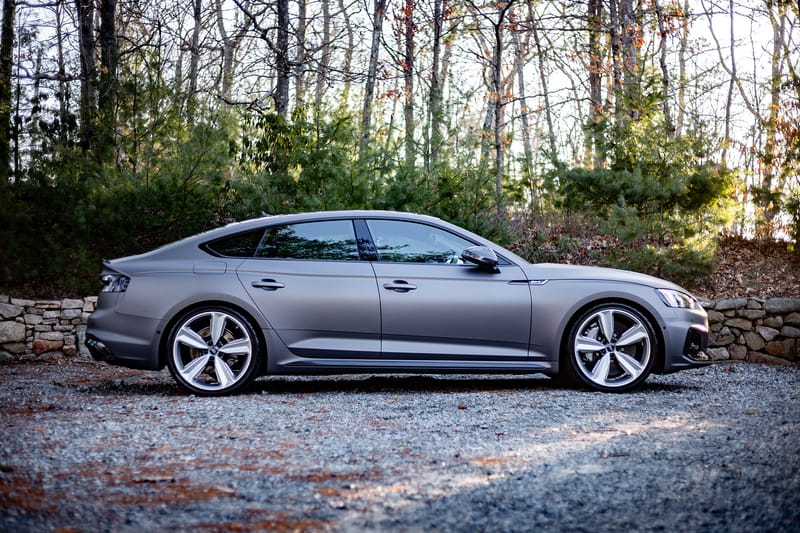 3 of 6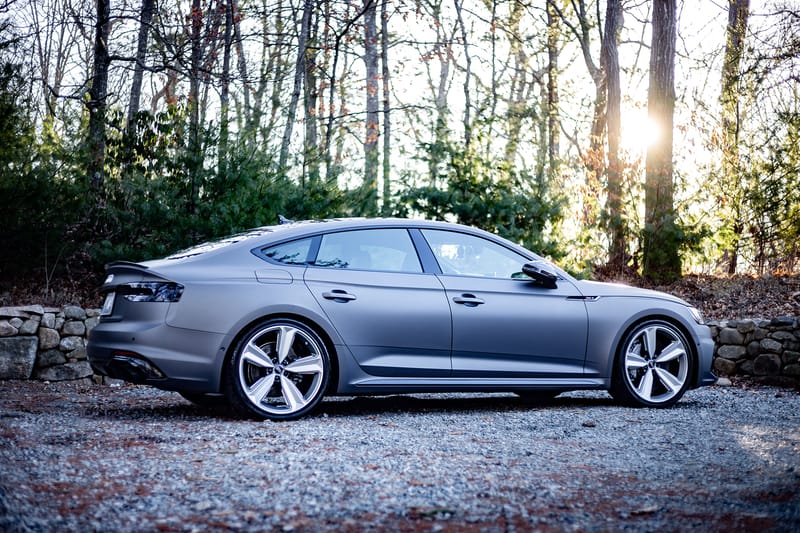 4 of 6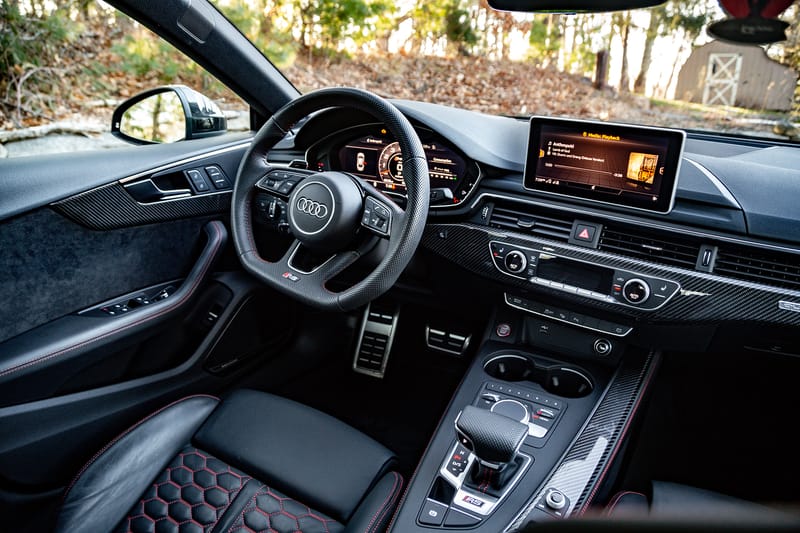 5 of 6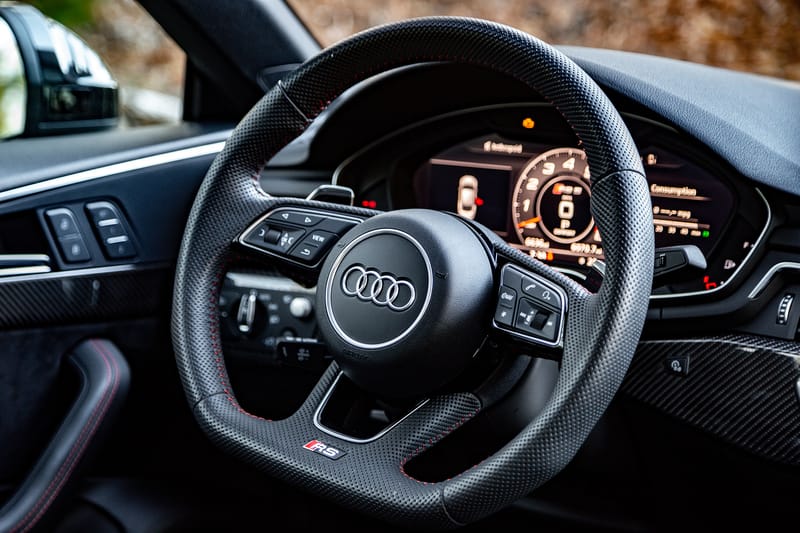 6 of 6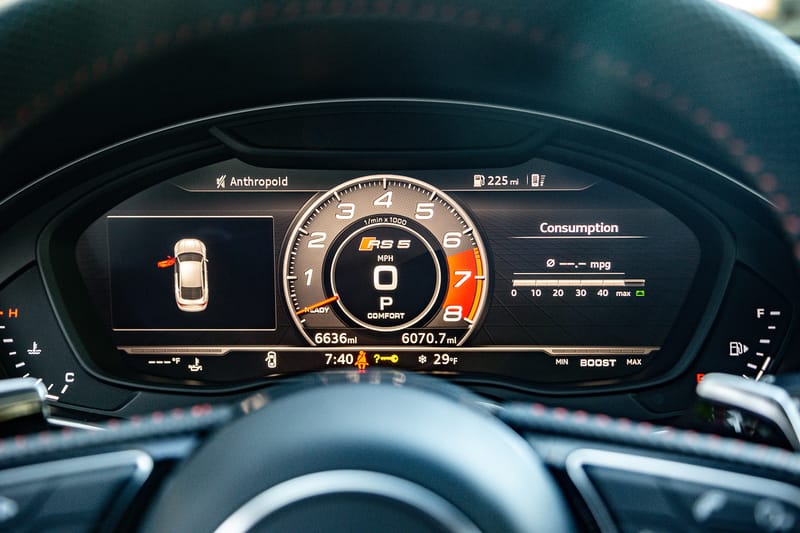 What was your dream car growing up?
Man, I think my dream car was between the Hot Wheels Scorpedo and Plymouth Prowler. Those were my two favorite toy cars growing up. It was a disappointment to grow up and learn they didn't actually make cars with scorpion stingers on them though.
I honestly did not grow up in an environment where owning a car was aspirational. My dad had a manual Saturn S-Series and later a Toyota Sienna. Both cars lasted decades. Owning a special car as a "dream" was just not something I was exposed to. It wasn't really 'til my senior year and going into college when I started learning a little more about cars or noticing specific badges, makes and models.
What have you owned before?
Yeah, so that part about my dad having the Saturn last for decades wasn't a trait I inherited. Right out of college I had a 2002 Nissan Sentra, but quickly moved onto Audi as being that aspirational car: I bought a 2011 A4, then moved into a 2016 Q3 lease. I ended up lease swapping that car to a friend, upgrading to an 2018 Audi S5. Went through a phase where I thought I needed an SQ5 and S5, lease swapped the S5 and decided I would only buy CPO or used instead of leasing. The SQ5 was awesome [and] had it murdered out, [but then] ended up finding a 2016 RS7 locally at a Mercedes dealer for a steal.
Absolutely loved the RS7, ended up trading it in for a 2018 Audi TTRS, which I think remains a severely underrated car. I sold the TTRS to get into the 2019 RS5, and the R8 came up at the end of this last year. I owe a lot to Collin at Motorcars International.
What would you like to have?
Having gone through most of Audi's lineup, I really am finding myself wanting to go back to the TTRS after the R8. The 2.5L five-cylinder in that car is great.
What is the future of the automotive industry? Car culture?
I'm sure by the time this prints, my physical R8 will be passé and the NFT version will champion the future of auto sales. I think I'm most excited to see where Electric Vehicles go, and how the cars from the early 2000s will be viewed down the road. I'm watching BaT auctions daily and just am amazed at how some of these cars are already commanding high prices, and I think about what will be considered classic cars when I'm a grandparent.
Car culture I think will continue to grow. The community around it is amazing. The same day I posted the R8 I got so many nice messages inviting me to join different car groups who share a love for Audi, or R8s specifically. I think cars and community go hand in hand. Whether it's the little Jeep wave or the silent pact of every WRX owner to downshift next to you on the highway, I can really appreciate the community aspect.
---
Read up on our previous DRIVERS entry, Ryo Ishikawa of Fxxking Rabbits and his Porsche 911 Turbo 964.
Source: Read Full Article