Duncan Sheik Looks Beyond 'Barely Breathing' To Deliver Moody Pop For Chaotic Times
Duncan Sheik can't escape the shadow of "Barely Breathing," his 1996 breakout hit that's become an era-defining, pop-rock staple. The Grammy-winning singer-songwriter made peace with this fact long ago, even though the song (and mainstream radio as a whole) has never encapsulated his ambitions. 
Sheik went on to showcase his artistry through a mid-career pivot into musical theater, endearing himself to a new legion of fans as the composer of 2006's "Spring Awakening," among other shows. But he still has a lot to say as a solo artist, as evidenced by his exceptional new album, "Live at the Café Carlyle." HuffPost got an early listen to the album's third single, an emotional version of Radiohead's "Fake Plastic Trees." The track's music video was shot at Sheik's home studio in Garrison, New York, and is viewable above. 
Never one for covers, Sheik nonetheless began including "Fake Plastic Trees" in his live shows in the 1990s. The song, which first appeared on Radiohead's 1995 album "The Bends," alludes to the power of forging human connections in a world of artifice. It's oddly appropriate that Sheik is releasing his first recording of the track in 2020, a time when loved ones are distressfully out of reach for many. 
"It's just one of those songs I feel like I can sink my teeth into," he told HuffPost in an interview. "It's just a really poignant idea ― how contemporary urban life alienates us from everything real. It captured a moment in time that I just carry around."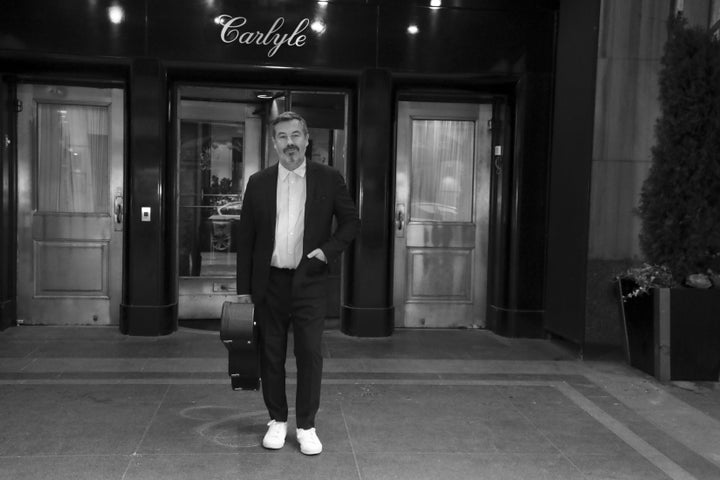 Like the rest of the album, "Fake Plastic Trees" was recorded during Sheik's weeklong concert run at the Café Carlyle, an intimate New York music venue, in 2017. Due out Dec. 4, the 17-track set offers a sense of welcome melancholy befitting its late autumn release. The set's highlights include the wistful "Such Reveries," off of 2002's "Daylight," as well as "Circling" and "Half a Room," both from 2015's "Legerdemain." Actor Kathryn Gallagher joins Sheik on several songs from his theater scores for "Spring Awakening," "American Psycho" and "Alice by Heart," the latter of which was staged off-Broadway last year.  
A stripped-down version of "Barely Breathing," which should appease both pop purists and those wanting to hear Sheik flex his musical muscle, appears late in the set. While not exactly an afterthought, the song's placement is perhaps indicative of the relationship the artist has with his best-known composition nearly 25 years after its release. 
"I bore a grudge against it because it lived on the radio far longer than it should have," Sheik said. "And then other things that I was hoping would make it onto the radio never got a chance to, so I was being cock-blocked by my own song at the time. But once 'Spring Awakening' happened and I had other successes to hang my hat on, I became much more open to performing it without any complicated energy around it."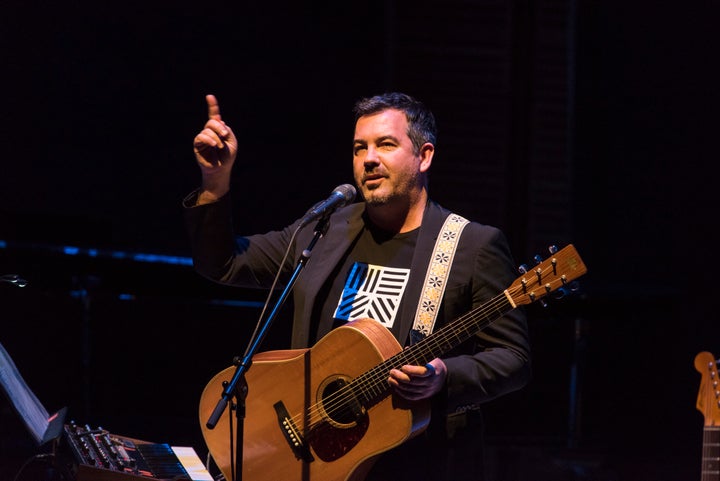 The release of "Live at the Café Carlyle" comes at a creatively bittersweet time for Sheik. Before theaters and performance spaces closed in March due to COVID-19, a New York production of his musical "Bob & Carol & Ted & Alice" was nearing the end of its off-Broadway run. A second show, "Whisper House," was in rehearsals and set to begin performances that month. 
Begrudgingly released from his theatrical responsibilities, Sheik has been relishing the time at home with longtime girlfriend Nora Ariffin and their 3-year-old daughter, Ines. And while a return to the concert stage isn't in the foreseeable future given the continued impact of COVID-19, the recording studio continues to beckon. 
"It's been great to write and record a piece of music and not have any specific intentions about where it needs to land," he said. "The little nascent musical ideas are some of the most immediate things I've done in a really long time. I've been able to really concentrate on making music for music's sake." 
RELATED…
Related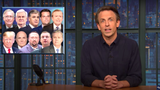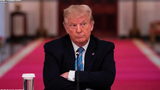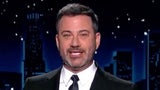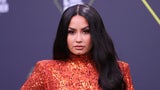 Trending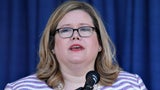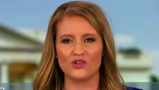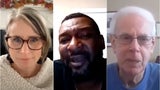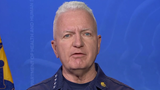 Source: Read Full Article