Fans React to 'Top Gun: Maverick' Star Tom Cruise Getting Called Out By Leah Remini
With his latest movie, Top Gun: Maverick, soaring at the box office and at least two more Mission: Impossible films on the way, Tom Cruise remains a huge draw. After nearly 40 years as a Hollywood star, Cruise still pumps out movies fans want to see, and they flood theaters opening weekend to catch them. It seems like nothing can bring him down on the screen, but Cruise got called out by actor Leah Remini over his Scientology beliefs, and fans reacted to what she had to say.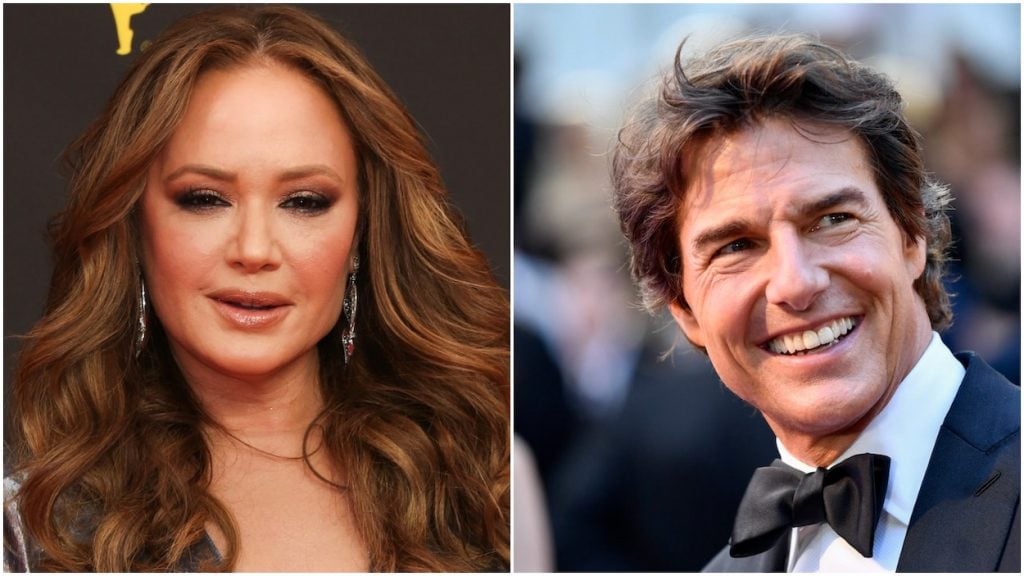 How Leah Remini and Claire Headley called out Tom Cruise for "crimes against humanity"
On June 11, just over two weeks after Top Gun: Maverick took flight, Remini tweeted a screenshot of a message written by Claire Headley. The buzz around Maverick reminded Headley of Cruise's "crimes against humanity" as a prominent Scientologist.
Headley wrote she escaped Scientology, but not before it threatened to destroy her marriage and life. "Destroying families is a crime against humanity. My opinion," Headley wrote. She vowed not to watch the movie.
Remini expressed similar sentiments as she wrote, "Thank you to my friend @claireheadley for your courage. You have continued to speak out despite the non-stop attacks from Scientology. And as Claire says in her post below, Tom Cruise knows exactly what goes on in Scientology. Don't let the movie star charm fool you."
Fans react to what Remini and Headley said about Cruise
Reaction to Remini's tweet containing Headley's message was mixed. Several users who replied to Cruise being called out stood by Headley and Remini and vowed to boycott Top Gun: Maverick.
"One day accountability will come! I will not go see the movie either. And watching anything he was in a years ago when I found out he was in Scientology. I'm no dummy!! Don't stop talking. Shout it til the cows come home, and that might be a while!" one user responded.
"I'm so sorry you had to experience trauma of any kind. I have expressed my feelings of your bravery. It's people like Claire and Leah to fight back and not be scared of a slowly failing cult, we can only hope," one person tweeted.
On the other hand, several people who responded to Cruise being called out said Cruise's personal life and religion remain separate from his career as an actor.
"I adore you and enjoy watching your shows but his faith has NOTHING to do with his movies. I'm going to continue to watch him, even if I don't agree with his choice of faith. It's not my place to judge. Please don't overlap the 2, they are NOT the same thing," one person replied.
"Top Gun Maverick is a movie…. Tom Cruise is an awesome actor… when we go to the theater to watch a movie- we don't base it on an actor or actresses religious preferences," someone else wrote.
The June 2022 tweet wasn't the first time Remini, a former Church of Scientology member, criticized Cruise.
Cruise has been called out by Remini before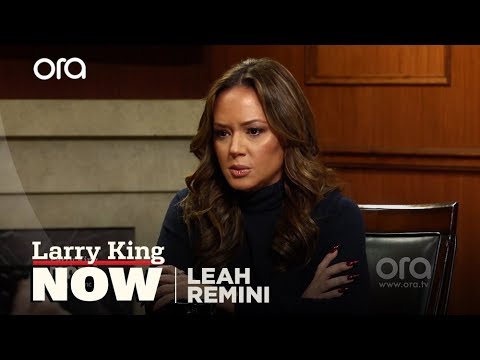 Remini left the Church of Scientology in 2013; since then, she hasn't shied away from discussing her experiences.
Remini hosted the documentary series Scientology and the Aftermath from 2016 to 2019 (Headly appeared in four episodes, per IMDb). Since 2020, she has hosted the Scientology: Fair Game podcast. Remini has not hesitated calling out Cruise, either.
Remini claims she witnessed Cruise throw a tantrum over cookie dough during a dinner party. The Mission: Impossible star also berated an assistant who served him tea in a chipped mug, according to Remini.
Cruise is far from the nice guy he appears to be, according to Remini. She hasn't hesitated to call out Cruise or Scientology in the past, so there's a good chance we could hear more when Mission: Impossible — Dead Reckoning Part One hits theaters in 2023.
For more on the entertainment world and exclusive interviews, subscribe to Showbiz Cheat Sheet's YouTube channel.
Source: Read Full Article