Frieze New York 2021: Here Are the Standout Booths To See
After a brief hiatus last year due to COVID, Frieze New York returns with its highly-anticipated in-person event, this time at the Hudson Yards in New York City, showcasing artists and galleries from around the world.
The scaled-down event includes heightened safety initiatives, like mandatory masks and temperature checks, and guests are required to present a negative COVID test or valid proof of vaccination before entering. Beyond the three levels of art installations, the top floor of the event features a lounge and several food and beverage stations, including a buzzy popup by tequila maker Maestro Dobel.
Here are five booths you should be sure to visit when attending Frieze New York, which is currently showing at The Shed and concludes on May 9.
Perrotin, #B3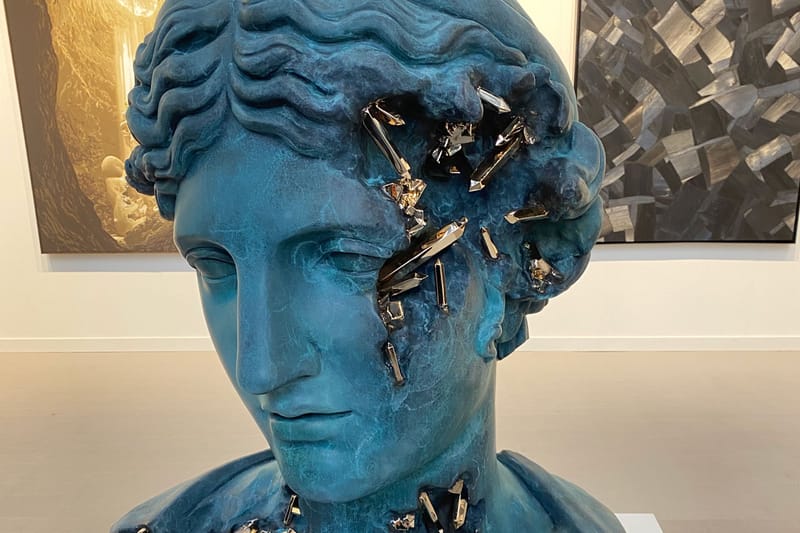 Perrotin's eye-catching booth features a bronze and stainless steel bust by artist Daniel Arsham, titled Bronze Eroded Melponene (2021), described by the gallery as an exploration of past, present and future using materials that symbolize "archeological fiction." Other standouts include Xu Zhen's Underheaven (2019) and Leslie Hewitt's Riffs on Real Time (2012-2017).
Marian Goodman Gallery, #B4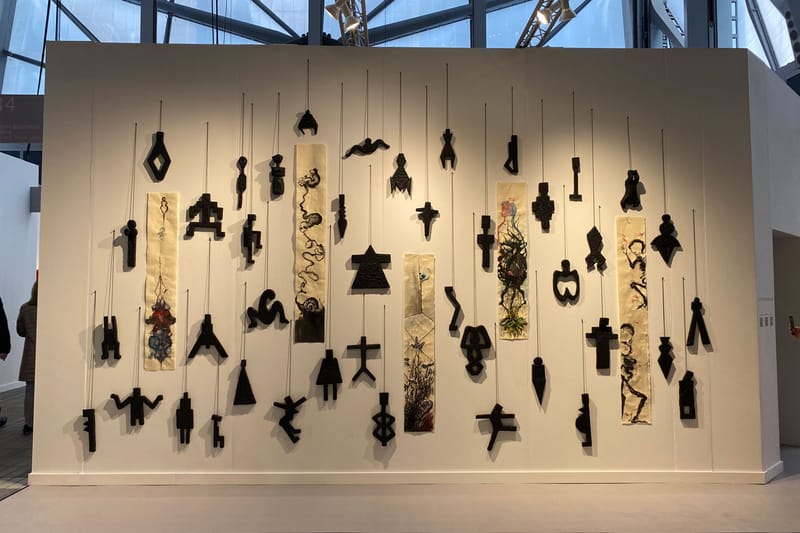 The Marian Goodman Gallery showcased a solo presentation by Annette Messager for the exhibition, featuring evocative works using unconventional materials like stuffed animals, turntables, effigies and aluminum foil. Petite Babylone (2019) is housed in its own enclosure and is made up of hundreds of abstract shapes and bodily forms reflecting a post-apocalyptic state. En même temps (2021) employs the use of effigies hanging on a wall that takes inspiration from childhood toys and fetish objects.
Gagosian, #B7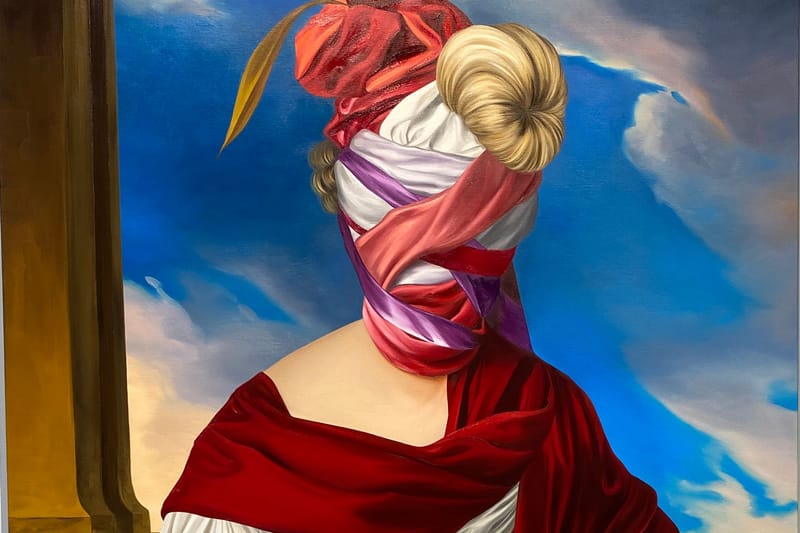 Gagosian's Daydreams and Nightmares exhibition explores modern and contemporary works that explore Surrealism and disruption. Ewa Juszkiewicz's portrait paintings take inspiration from Western canon and wrap the female form in scarves and flowers, resulting in paintings that are both familiar and uncanny. Works by Takashi Murakami, Richard Artschwager, Harmony Korine and others will be made available through the digital Frieze Viewing Room.
David Zwirner, #B13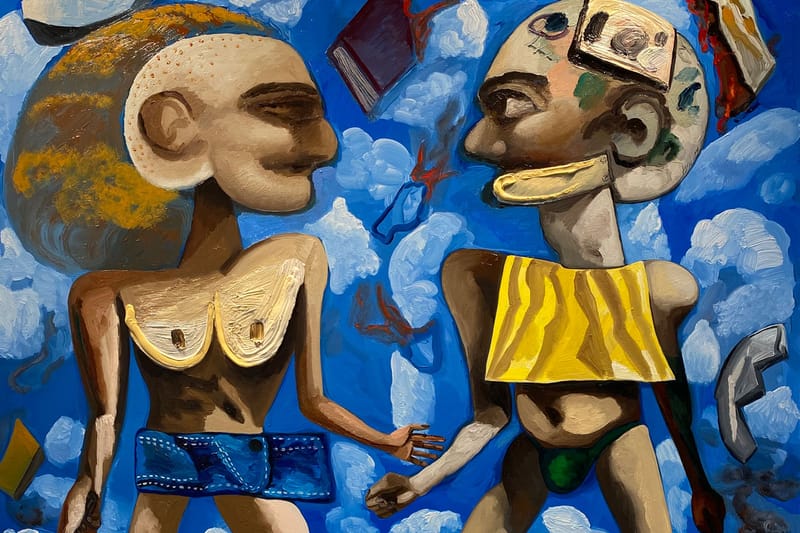 David Zwirner presented several works by American artist Dana Schutz, conceived especially for the event. The Meeting (2021), seen above, recalls Assyrian wall reliefs or Egyptian hieroglyphic figures, while items falling for the sky are reminiscent of a catastrophic event.  Schutz's other vibrant works also feature similarly contorted characters and abstractions.
Peter Blum Gallery, #B14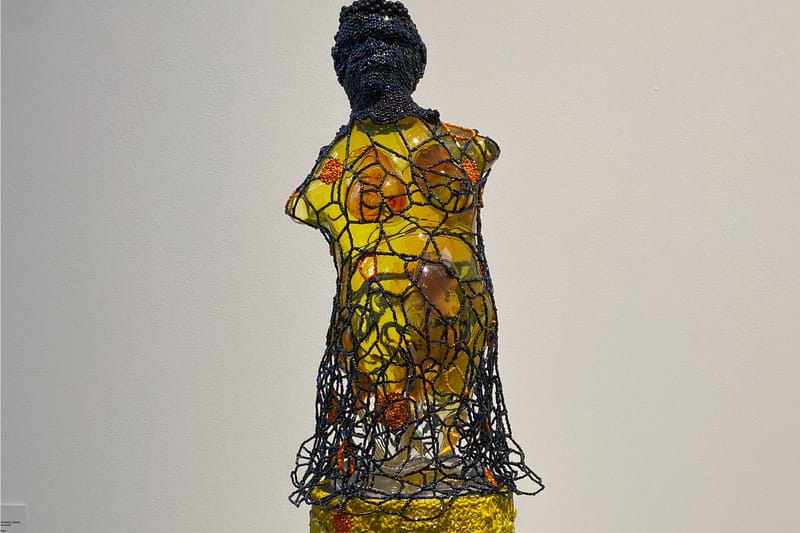 Peter Blum Gallery's selection of painting, sculpture and photography featured art from nine artists produced over 15 years, including Paul Fägerskiöld, Nicholas Galanin, Alex Katz, Erik Lindman, Luisa Rabbia, David Rabinowitch, Joyce J. Scott, Robert Zandvliet and John Zurier. Galanin's Never Forget, (2021) plays with the Hollywoodland sign while providing commentary on an indigenous identity and culture, while Scott's glass and beaded Untitled (Yellow), (2020) explores femininity and womanhood.
Frieze New York
247 Centre St.
New York, NY 10013
Source: Read Full Article