Is Jason DeRulo Single?
Singer-songwriter Jason Derulo has dominated the pop charts for years now, and in recent years has even got in touch with his inner feline to sing and dance in the musical film, Cats! As good-looking and talented as he is, we're sure there's no shortage of fans who'd jump at a chance to date him.
So what's the status: is Derulo single or taken? Read on if you're dying to know!
Recapping Derulo's career
RELATED: Did Jason DeRulo Really Lose His Teeth In Recent TikTok Trend?
Derulo, born Jason Joel Desrouleaux, is a triple-threat musical artist who sings, writes songs, and dances. His music has been topping the charts since he released his very first solo single, Whatcha Say, all the way back in 2009.
That single was certified triple Platinum and reached number 1 on the Billboard charts. Since then, he's released 5 albums, and his newest, titled 2Sides, is set to be released later this year.
Including Whatcha Say, Derulo has racked up 11 Platinum singles including "Talk Dirty" and "In My Head". He was a judge on hit competition show So You Think You Can Dance, and had his big-screen debut in 2019 prancing around as Rum Tum Tugger in the screen adaptation of Cats!.
Derulo used to date Jordin Sparks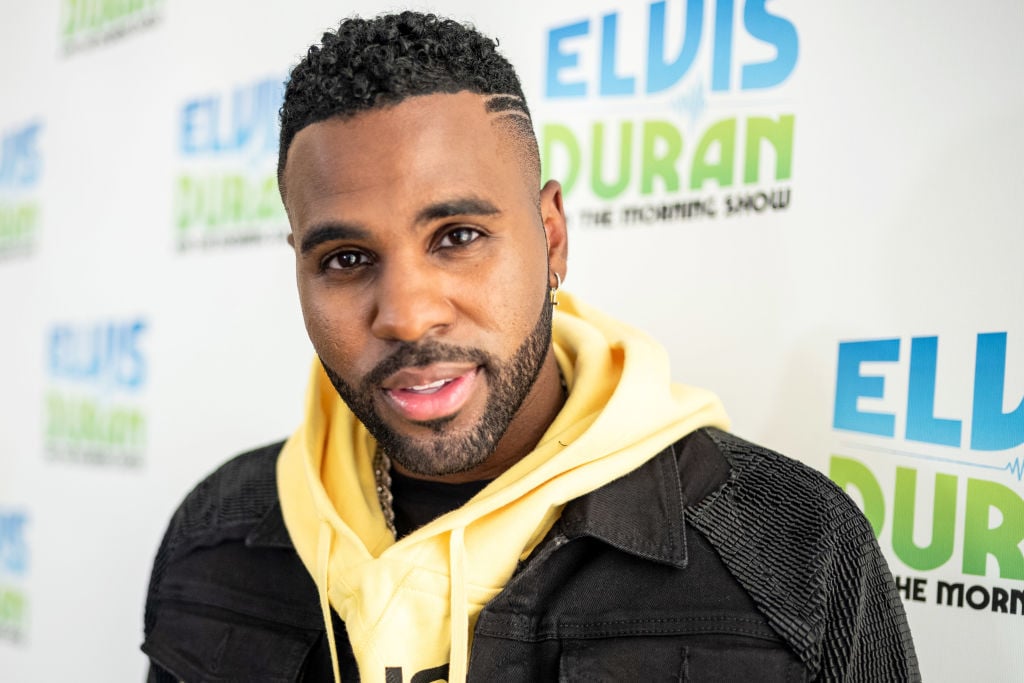 Long ago, Derulo used to make headlines because of his relationship with then-girlfriend and famous singer, Jordin Sparks.
Sparks was the youngest-ever winner of American Idol, and next to Derulo their chemistry and combined talent made them a sensation in the entertainment industry. Sparks and Derulo were together from 2012 to 2014 and proudly displayed their love wherever they went. Derulo even dedicated his love ballad, "Marry Me", to his young love.
However, in 2014, it all went down the drain the way so many celebrity couples do. At the time, Derulo told fans: "There was a lot of arguing and stuff like that that just weighed on our relationship over time. When you stop having more good times than bad times, it's time to call it quits."
Sparks, for her part, told People at the time that she only gave herself 21 days to get over her famous ex. She admitted that she felt hopeless for a while, but was able to push past it.
"You just think you're never gonna get up off of the floor, you think you're never gonna get out of the funk that you're in and you do, the sun rises the next day, and you get up, and you just keep going. That really helped me," she told the magazine. 
So is Derulo single now?
RELATED: Are Jason DeRulo and Jordin Sparks Still Friends?
Sparks has gone on to marry and have a child with fitness model Dana Isaiah Thomas Jr. But what about Derulo? Has he been in a relationship since he and Sparks broke up so many years ago?
According to The Daily Mail, Derulo is now happily dating a beautiful soccer player for Manchester United named Jena Frumes. The two are even reported to be quarantining together during the current pandemic. The Daily Mail quotes an unnamed source saying: "Jason and Jena hadn't been together too long before the lockdown started but they decided to take the plunge — and they are loving it."
It certainly seems like the two are happily in love from their social media pages. Frumes has posted Tik Tok videos of her and Derulo doing workout challenges together — including one in which Derulo lifts Frumes high into the sky as if she's made of air!
They've even created some comedic content together. It's clear that these two really enjoy spending time together, and we hope this relationship is more successful than the one he had with Sparks.
Source: Read Full Article