Kourtney Kardashian and Travis Barker Share 'Personal' Wedding Footage In Trailer for Hulu Special
The sneak peek includes footage of Kim and Kris' speeches, the wild reception and Kourtney's "anxiety" before saying "I do."
Yes, Kourtney Kardashian's Italian wedding with Travis Barker will air on Hulu … just not on "The Kardashians."
Viewers were surprised and disappointed when Season 2 of the family's reality show didn't feature anything from the wedding itself, despite showing the couple preparing to say "I do" and highlighting their quickie Las Vegas ceremony before the actual big day.
Now we know why.
Unable to render YouTube Video.
On Tuesday, the streamer announced "Til Death Do Us Part: Kourtney & Travis," a wedding special which will drop Thursday, April 13. The description from Hulu reads: "Kourtney, Travis, and their guests enjoy a luxurious wedding weekend in Portofino, Italy. Private and personal footage reveal an intimate family event full of beautiful moments."
The streamer also dropped a trailer in which Kourtney reveals "This is our personal archive footage that we are sharing with the world" — before asking her husband, "Can you believe we got married three times?"
"It's like choosing a child, I can't pick the best one," says Barker. "Vegas was like our wild rockstar wedding. Santa Barbara was like as traditional as everyone else's wedding could have been."
"And then Italy was just really romantic and classic," added Kourtney.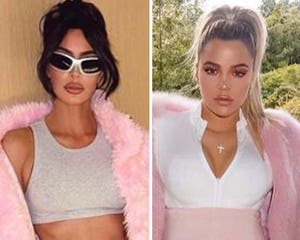 Kim Kardashian Apologizes for Calling Khloe and Kourtney Kardashian 'F—ing Clowns' For 2018 Tokyo Outfits
As footage from all three ceremonies are seen, Kourtney says she was feeling "so much anxiety" before the final event "because it's such a vulnerable moment you're sharing." She was also seen saying she was feeling "like shaky" before putting on her dress. Barker said that he too was nervous, knowing he wouldn't be able to say his vows "without crying."
The preview also gives fans a look at Kim Kardashian and Kris Jenner's speeches at the reception, with Kim saying, "There's really no love story like you guys," before Kris adds, "I love you so much and it's not even the martini talking."
"Our wedding felt like time didn't exist and it just felt perfect," Kourtney concludes in the footage.
"Til Death Do Us Part: Kourtney & Travis" premieres April 13 on Hulu, before the Season 3 premiere of "The Kardashians" on May 25.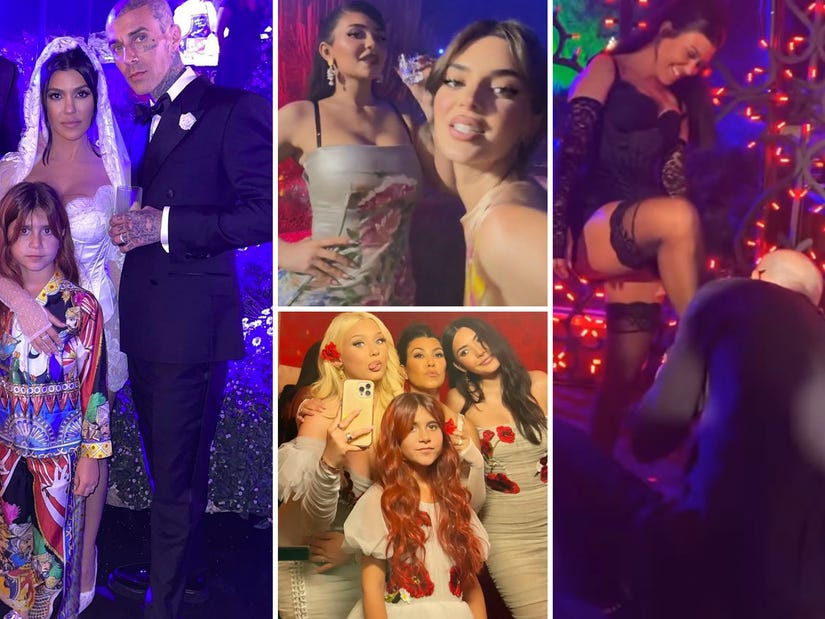 Source: Read Full Article