Lockdown Book Club: Arnold Origi reviews High Performance Habits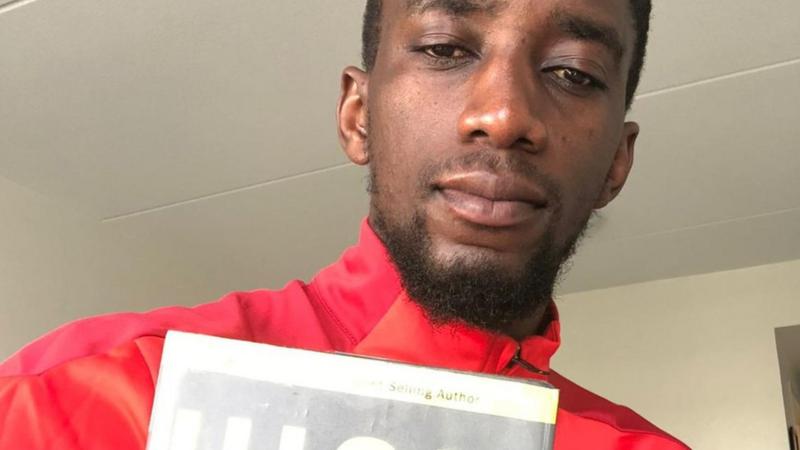 I am Arnold Origi, a goalkeeper and a former Kenyan international turned Norwegian – currently in Finland playing for Finishfor top tier side HIFK Fotboll.
What I am currently reading is "High Performance Habits: How Extraordinary People Become That Way by Brendon Burchard."
Self-isolation – and the limited movement that comes with it – hasn't been stressful for me because it's given me an opportunity to engage in other things outside football that I really wanted to learn.
During this time, I have become aware of how important things like reading books are and what it does to one's mind, especially in terms of trying to achieve the things that i want to achieve not only in life but in my career as well.
I know that reading expands the brain and with that comes the ability and capacity to gather and store information. I have to say that it has improved me as goalkeeper.
Also, trying hard to understand what the author is trying to say has translated into forming a habit in my brain – that, as a footballer, I am always trying to go a little deeper than I otherwise would have in trying to find the tiniest of details that might help improve me as player.
What I am learning from this book is prioritising, focus, how self-confidence is important – and most importantly, how serving others and gratitude are two very underrated aspects in the quest for excellence.
The book is also teaching me that the right set of habits will dramatically increase results and lead to high performance in almost any field.
The thing that the book has inspired me to do is gratitude and service.
I have realised how gratitude and service are aspects whose importance in the quest for excellence and high performance is so underrated in today's world.
Of all the things I picked up in the book, this is the thing that I am most inspired with.
I am at a point in my career where whether or not I have the talent isn't a question anymore. I know I have the talent, and so am now at a point where I just have to keep on improving it.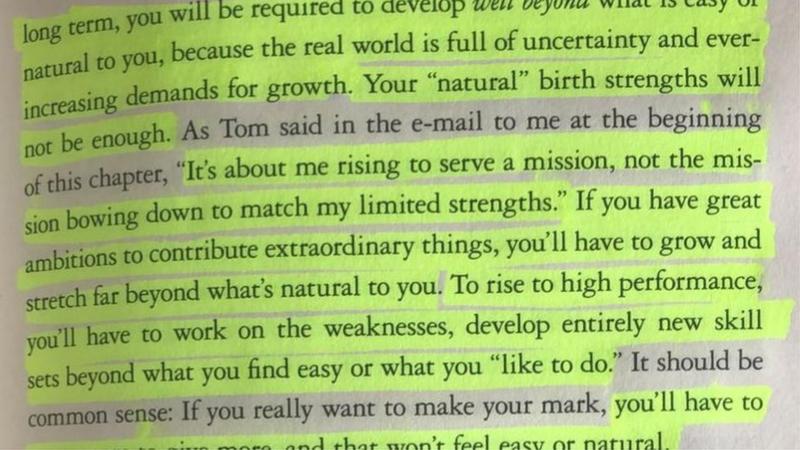 The only way that is achievable is through focusing on details – however tiny they might be.
I didn't used to do as much reading as I wanted to – or as I knew I should do – so so when the coronavirus came, I figured out this is a perfect opportunity.
Once I sit down and start to read I always have a good time. I won't be a scholar or a professor but I know for sure I will improve as football player.
Now more than ever, I have learned how important the mind is – how vital it is and how having a positive mindset is crucial in our quest of trying to achieve our lives' purpose.
I read somewhere that 95% of our lives is controlled by the subconscious mind and only 5% of the things that we do and actions that we perform are credit to the conscious mind.
From this I have a deep desire to be mindful. I am conscious of what I allow into my mind, so as to be and act in a way that would help me achieve what I want to achieve.
When everything was slowed down by the virus, I had two choices. Either sit, complain and feel sorry about the whole thing and panic, or see it as an opportunity to learn the policing of my mind at a slower pace.
The situation also posed an opportunity to work and improve on my concentration, something which is especially important for a goalkeeper. One cannot completely lock out everything that is going on right now. It's a challenge that I cherish and the kind of pressure that I am really grateful for, because I know it will bring the best out of me,
I do miss football and throwing myself all around, but in all honesty, this has made me not miss it that much.
Source: Read Full Article